Sport and Enrichment External Opportunities
At Ivybridge Community College we enjoy building our links with the community. Please see below updated opportunities for all our students. We will be advertising information on Sport and Leisure clubs, fundraising challenges and possible hobbies and interests.
Please click on the information below to find out more.
Ivybridge Leisure Centre has Fusion membership offers
Sea Cadets - Recruitment and Volunteering
Mental Health Foundation - If you would like to take on an active challenge please visit https://www.mentalhealth.org.uk/
Race for Life - Join Cancer Research UK's Race for Life and help raise money for research into all 200 types of cancer. If you are interested, please go to https://racefrlife.cancerresearchuk.org
Mighty Hikes - The series of one-day half and full marathon hikes is in the most beautiful and unspoiled parts of the UK. Bring your family and friends together and have a fantastic day out while raising money for people living with cancer. If you are interested in the Mighty Hikes, please go to https://mightyhikes.macmillan.rg.uk
Upcoming Opportunities
South West End
Performing Arts Workshops
Monday, 23 to Friday, 27 October 2023
from 10.00am - 4.00pm
at Ivybridge Community College
From the organisation: We are back this October Half Term!
Join us on any of the five days this half term as we learn routines from a different musical every day! This new format will allow you to sign up for any days you are interested in and available this half term!
Each day we will explore a different musical, learning songs and dances from the show. Sadly there will be no performance at the end of the day due to space. You can attend any days you are available for without it affecting your plans this half term.
There's no limit on how many days you can attend so sign up now and don't miss out!
The timetable for the week is as follows:
Monday
14+ Drama School Audition Workshop
Tuesday
Matilda - The Musical
Wednesday
Wicked
Thursday
Legally Blonde - The Musical
Friday
The Greatest Showman
£25 per session
For further information or to reserve a place, please click here.
--------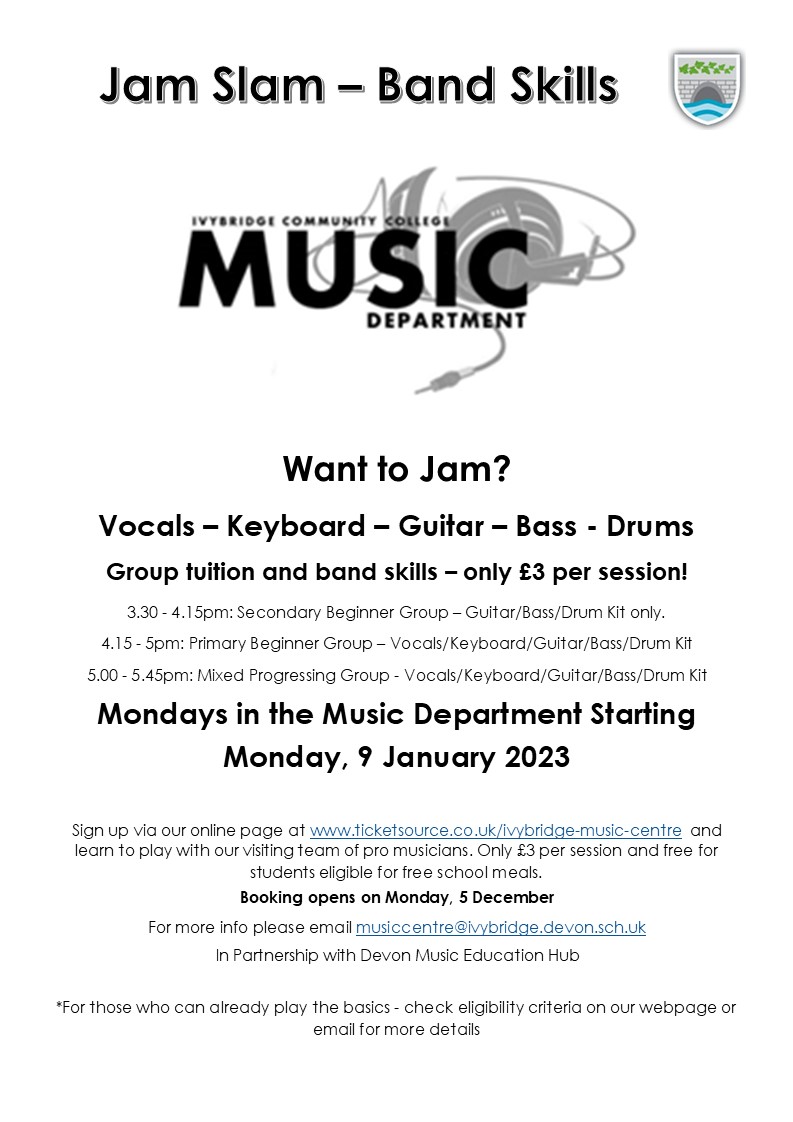 ---