World Class Schools Quality Mark

Ivybridge Community College
recognised as South West's
first World Class School
Students from the College are attending this unique event and will also be attending the reaccreditation ceremony later this year.
Students travel to London for World Class School evaluation.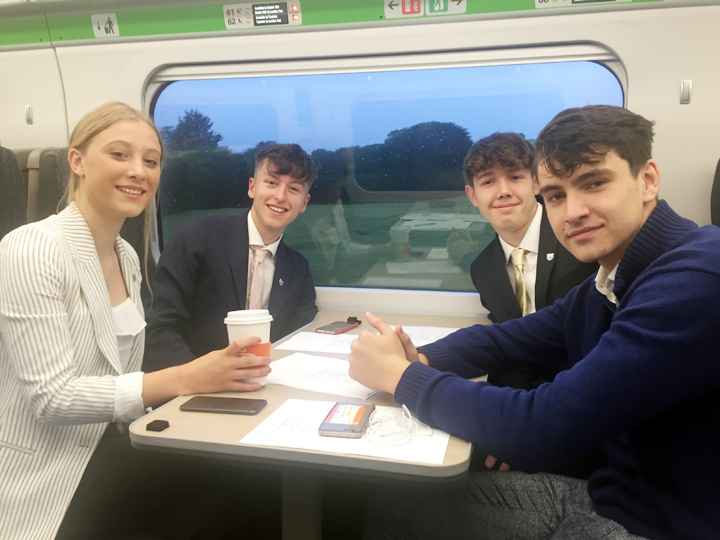 On Friday, 14 June, students from Ivybridge Community College travelled to London to meet students and staff from The Charter School, North Dulwich. This unique opportunity was part of our World Class School's work.
Whilst at our partner school we spent a day assessing the qualities and characteristics of World Class students.
Students from our College found this a fantastic opportunity to experience life at another World Class School, and although we are very different in so many ways, there were also many commonalities, as both schools strive to maximise the potential of every child, and are outstanding.
On Tuesday, 18 June the College hosted a return visit by The Charter School, where we showcased a range of World Class School Quality Mark characteristics. As part of the re-accreditation process each partner school are making a 10 minute film, in order to demonstrate the qualities of World Class students.
The Deputy Head teacher of The Charter School, Mr Williams, said of his visit to Ivybridge Community College, "You have a wonderful College of which your staff and students should be proud. We particularly liked the lessons we saw and how passionately the students spoke about the mentoring, their work with the police and the cardboard boat race! I look forward to seeing you in Sheffield, and to working on an exchange trip next summer."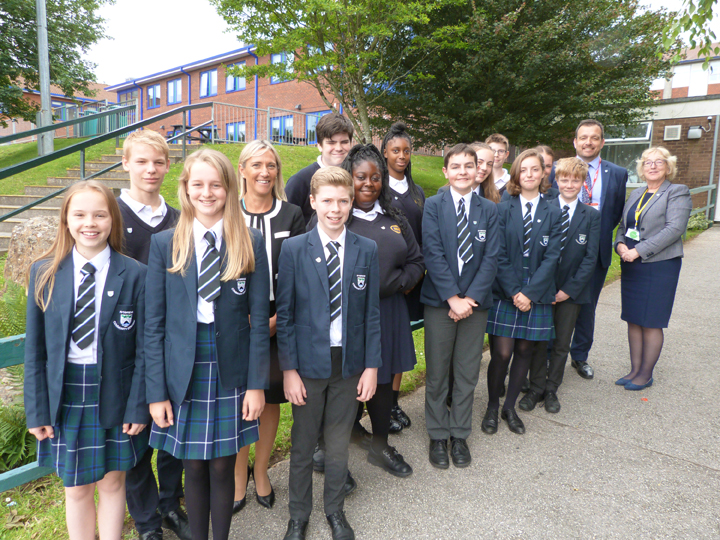 Ivybridge Community College was already established as an outstanding school, achieving six consecutive Ofsted assessments, and now it's been placed among the UK's very best.
As a result of this, the College was able to apply for World Class Status in 2016 and now is the only South West school to achieve the World Class School Quality Mark. This accolade is awarded to those that go above and beyond Ofsted's highest standards.
World Class Schools is an award in which a school is recognised as 'Beyond Outstanding'. It is the calibre of the student which proves the calibre of the school. If the school is truly World Class then the students will be able to own and demonstrate World Class qualities.
A World Class student
Is highly literate scientifically, mathematically, technologically and culturally.
Consistently out-performs students from similar contexts, and is committed to continually improving their performance.
Is an excellent learner, dedicated to life- long learning.
Is a compelling candidate in their field for higher education and/or employment, being globally aware, confident and prepared for life in an international environment.
Alumni Association
Having demonstrated their World Class skills during the accreditation process, students are automatically eligible to join the Alumni Association.