World Class Schools Quality Mark

Ivybridge Community College
recognised as South West's
first World Class School
Students Feature in World Class Schools Awards Ceremony
On Thursday, 18 March 2021, education charity World Class Schools Quality Mark (WCSQM) launched a virtual Awards Ceremony to acknowledge and recognise the achievements and World Class characteristics of students throughout the UK during a year of lockdown.
While, like so many events worldwide, the format of this year's ceremony may be different, WCSQM were determined that it should go ahead as a platform to celebrate and reward the World Class young people who despite the challenges they have faced, have shown incredible resilience, positivity and a willingness to adapt to change, in a way that gives us all hope for the future.
"Undoubtedly our young people have suffered negative effects from the pandemic that put them at risk of reduced life chances. However, we have been heartened and humbled by how our students around the world have thrived and flourished in these straitened times, because of their World Class characteristics. We are proud to celebrate their achievements and we hope that by sharing their stories they will inspire a generation of young people dedicated to becoming not just World Class students, but World Class citizens." Miranda Perry, Director, WCSQM.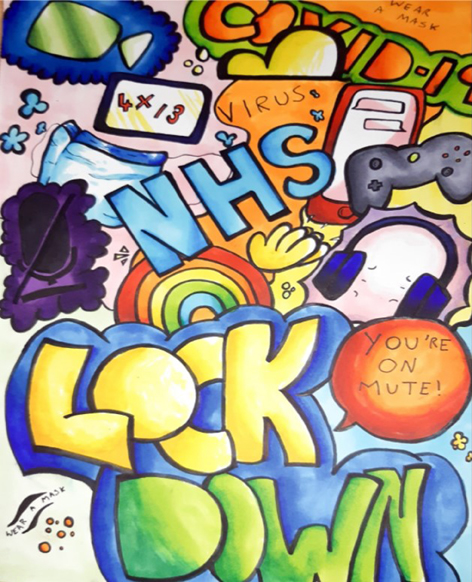 The ceremony celebrated school and student achievements across a range of different categories, and we were delighted to learn that seven students from the College were featured in the Awards Ceremony.
Students showcased a broad range of talents in their submissions, with Alena, in Year 9, and Alice, in Year 8, submitting moving short stories and Year 9 student, Shannon, entering a fantastic poem.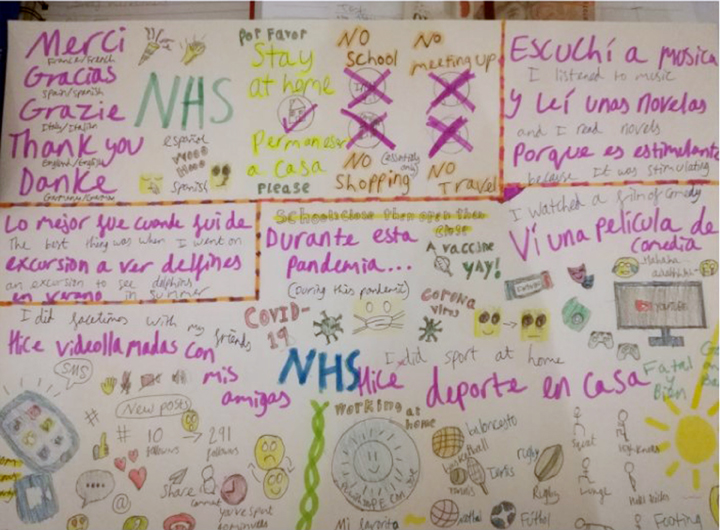 Sam, in Year 9, and Millie, in Year 8, created more visual pieces, with detailed and eye-catching posters.
Finally, Year 9 students, Naomi and Martha, collaborated on a musical piece that was featured in the World Class Schools Awards Ceremony itself.
Charlotte Hanton, Associate Leader said, "We are so proud to see the ambition and resilience shown by our students through engaging in this fantastic opportunity. Their entries and success in the World Class Schools Lockdown Competition show that with endeavour and a positive frame of mind, the increased time at home gave the occasion to reflect and create something beautiful. Well done!"
The Awards Ceremony can be accessed via the WCSQM website.
---
WCSQM Virtual Symposium July 2020
On Wednesday, 8 July 2020, World Class primary and secondary school leaders, staff and students came together from across the UK and internationally for the WCSQM's first virtual Symposium. WCSQM is a UK charity working to accredit the best non-selective state schools across the UK with our quality mark accreditation.
In light of the ongoing social distancing measures, WCSQM's annual Symposium, scheduled to be held at World Class accredited St Marylebone School, took place virtually, hosted by EdTech Demonstrator and World Class Sandringham School in St Albans.
Ivybridge Community College was in attendance and we sent them some wonderful examples of creative learning at the College that were showcased in the World Class Gallery 2020.
This year's Symposium offered a range of interactive sessions designed to share valuable learning experiences gained during lockdown, to celebrate the achievements and resilience of World Class students, and to provide support and strategies for transitioning students, school leaders and students of all ages, who will lead the way into a new future.
Over twenty sessions ran throughout the day, led by World Class partners, Higher Education institutions, schools and students.
"We have a lot to celebrate at WCSQM. The challenges of the last few months have proved that the World Class skills and competencies of our students, the recognition of which is the point of our organisation, are what really matter. World Class students have the skills and competencies not only to survive in times of trial, but to flourish. We are celebrating our confidence in the fact that our World Class students will win at life, no matter what." Miranda Perry, Director, WCSQM
---
---
Students travel to London for World Class School evaluation.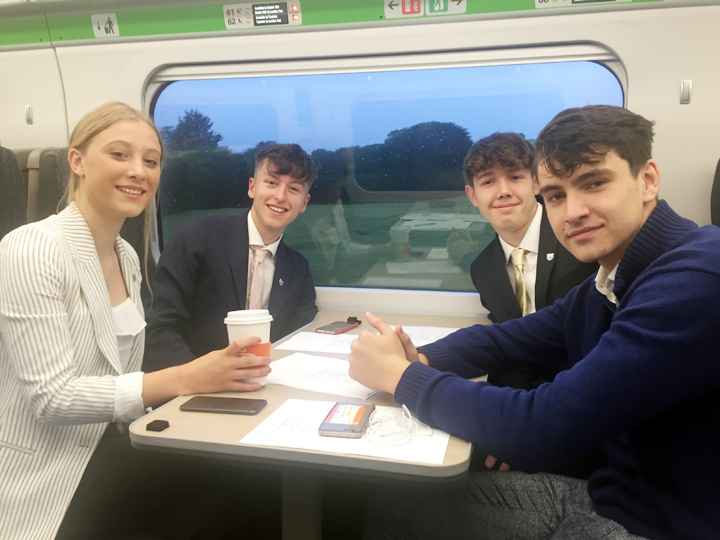 On Friday, 14 June 2019, students from Ivybridge Community College travelled to London to meet students and staff from The Charter School, North Dulwich. This unique opportunity was part of our World Class School's work.
Whilst at our partner school we spent a day assessing the qualities and characteristics of World Class students.
Students from our College found this a fantastic opportunity to experience life at another World Class School, and although we are very different in so many ways, there were also many commonalities, as both schools strive to maximise the potential of every child, and are outstanding.
On Tuesday, 18 June 2019 the College hosted a return visit by The Charter School, where we showcased a range of World Class School Quality Mark characteristics. As part of the re-accreditation process each partner school are making a 10 minute film, in order to demonstrate the qualities of World Class students.
The Deputy Head teacher of The Charter School, Mr Williams, said of his visit to Ivybridge Community College, "You have a wonderful College of which your staff and students should be proud. We particularly liked the lessons we saw and how passionately the students spoke about the mentoring, their work with the police and the cardboard boat race! I look forward to seeing you in Sheffield, and to working on an exchange trip next summer."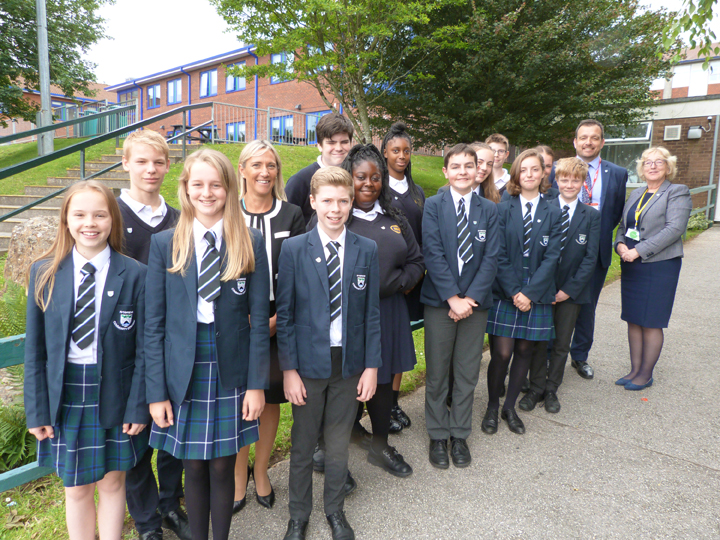 Ivybridge Community College was already established as an outstanding school, achieving six consecutive Ofsted assessments, and now it's been placed among the UK's very best.
As a result of this, the College was able to apply for World Class Status in 2016 and now is the only South West school to achieve the World Class School Quality Mark. This accolade is awarded to those that go above and beyond Ofsted's highest standards.
World Class Schools is an award in which a school is recognised as 'Beyond Outstanding'. It is the calibre of the student which proves the calibre of the school. If the school is truly World Class then the students will be able to own and demonstrate World Class qualities.
A World Class student
Is highly literate scientifically, mathematically, technologically and culturally.
Consistently out-performs students from similar contexts, and is committed to continually improving their performance.
Is an excellent learner, dedicated to life- long learning.
Is a compelling candidate in their field for higher education and/or employment, being globally aware, confident and prepared for life in an international environment.
Alumni Association
Having demonstrated their World Class skills during the accreditation process, students are automatically eligible to join the Alumni Association.