World Class Schools Quality Mark
Ivybridge Community College re-awarded World Class Schools Quality Mark.
Ivybridge Community College are thrilled to announce that we have been re-accredited as a 'World Class School'. The College was first awarded 'World Class School' status in 2016 and received re-accreditation in 2019. Schools must reapply every two years and undergo a rigorous assessment process to ensure they still meet the World Class standard.
The Quality Mark is awarded by education charity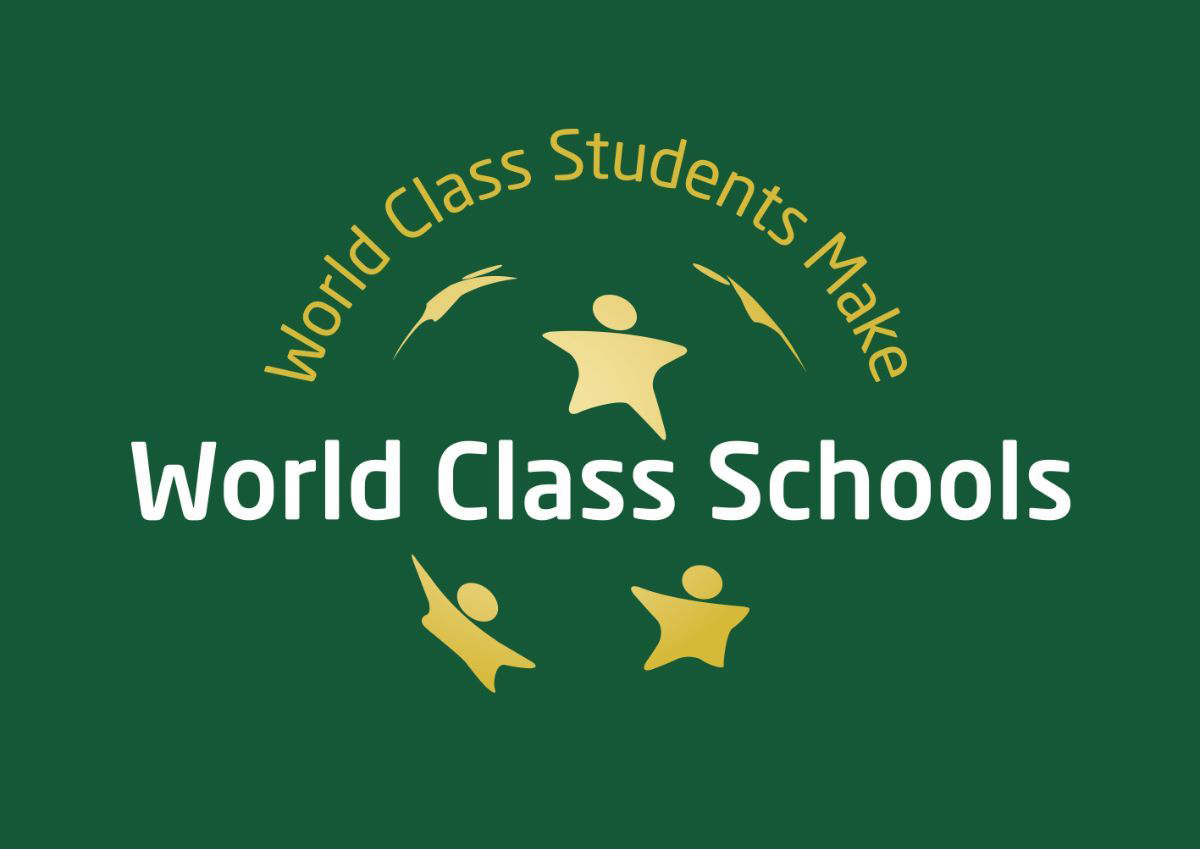 World Class Schools Quality Mark, whose unique assessment framework assesses the students, not the school, for their demonstration of World Class skills and competencies. The premise is that if the school is truly World Class, then its students should be able to demonstrate this in whatever context they find themselves. To date there are just 120 accredited World Class schools in the UK, all non-selective state schools. Ivybridge Community College is the only 'World Class School' in Devon.
Ivybridge Community College School was one of just 27 secondary schools and 3 primary schools re-awarded the Quality Mark in 2022, following a challenging two-part assessment process, the first part of which involved students participating in a live assessment centre, hosted by brand new Houlton School in Rugby. For the second part of the assessment process, students used the WCSQM app to demonstrate evidence of their World Class characteristics, using the WCSQM framework of skills and competencies across areas including learners, leaders, community, workplace and achievement. We are delighted that James, Year 11, was a runner up for the Award for Leadership.
At the Awards Ceremony students were invited to collect their schools' reaccreditation plaque, and there were also awards for the assessment centre winning team, as voted for by the visiting staff, local partners and students on the day. We are thrilled to announce that Ivybridge Community College were part of the winning team on the assessment day.
"It was wonderful to see students come together and demonstrate their impressive skills and competencies in a setting both historically significant and architecturally impressive as Houlton School. The assessment centre was a key learning experience for students that also provided a unique platform for them to develop and demonstrate the characteristics they could use to inform their app assessment. We're incredibly proud of every student who represented their school and were delighted to have the opportunity to thank them and award them in person at the Awards Ceremony." Miranda Perry, Director of WCSQM.
"It was a privilege to work with my fellow students here at Ivybridge Community College for the World Class Schools day in Rugby. Not only did I meet like-minded individuals who are driven and have resilience, but I was also able to get a taste of the opportunities ahead of me due to my efforts. Overall, the World Class Schools day helped me realise my potential and has given me confidence for any future endeavours that I pursue." Millie, Year 12.
The motto of World Class Schools is "World Class Students Make World Class Schools" and we are delighted to invite prospective Year 6 pupils and their parents/carers to meet our World Class Student Ambassadors and hear a welcome address from the Principal, Rachel Hutchinson, about what makes Ivybridge a World Class School. Millie, now Year 13, led the winning group assessment project for the College and will be delivering a welcome speech as part of the Year 6 Open Evenings.