Year 5 Open Mornings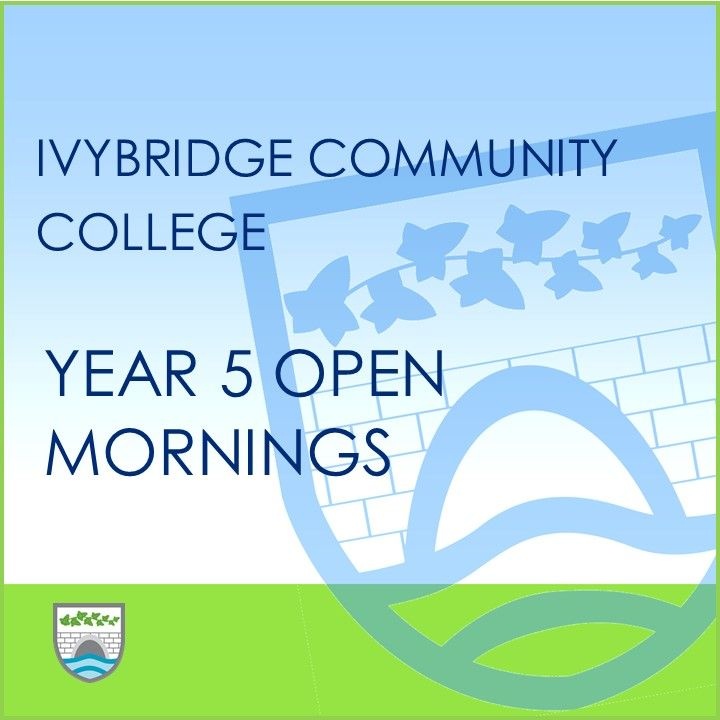 Year 5 Open Mornings - Tuesday, 6 June and Wednesday, 7 June - 9.30 - 11.00
Ivybridge Community College is providing Year 5 parents/carers with an opportunity to tour the College during the day and visit some of our lower school classes.
We will also be running our Open Evenings in September when parents/carers will have a tour and meet staff from the College.
Arrival is from 9.20am for a presentation at 9.30am with a tour ending at 10.50am.
Those coming by car are asked to use the main entrance to the College via Harford Road.
Staff and student ambassadors will be on hand to support with directions. Parents/carers should meet in the College Dining Hall and you can, of course, bring your child with you if you wish.
We politely ask that one parent/carer attends the event, in order to manage the numbers in attendance.
If you require disabled parking, please contact Mel Vincent, the Principal's PA via icc@ivybridge.devon.sch.uk.
We look forward to welcoming you to the College.
In the meantime, should you require any further information, please click here to view our Year 6-7 Transition pages, giving further information for parents of students starting Year 7 in September.