Go! Go! Go! in Chivenor​​​​​​​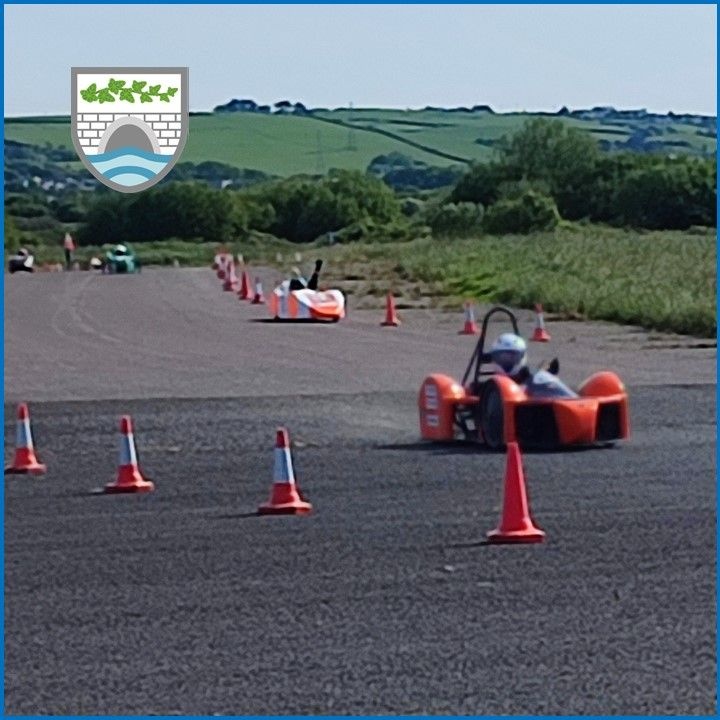 The College would like to congratulate its GreenPower Team following their recent achievement at the special racing car event in Barnstaple which involved thirty competitors.
After some last-minute repairs, the group took their £15,000 electric car to the track and raced to secure a very respectable fifth place.
Unfortunately, only the top three could progress to the Greenpower finals, however, the College would like to thank the team for representing the College
with pride.
The Greenpower Education Trust say they are a UK based charity which gets young people enthusiastic about science and engineering by challenging them to design and/or build an electric racing car.
The Ivybridge Community College Greenpower project commenced in 2022 and was part of a wider 'Girls in Science' programme run by Mr Jewell.
The club now includes many departments across the College (Humanities, Modern Foreign Languages) and jointly run by Mr Skorka-Brown in Design and Technology.
The Greenpower Team competed last year and reached the International Final against teams from over the world, including one from Brazil.
Luke Skorka Brown expressed his delight at the students' effort:
"The students worked extremely well together and for their first race they really stepped up to their individual roles within the team.
Everyone should be very proud of where we came as it was a very strong field of competitors and we will continue to grow and get our place in the finals at the next race."