Sailing to the Top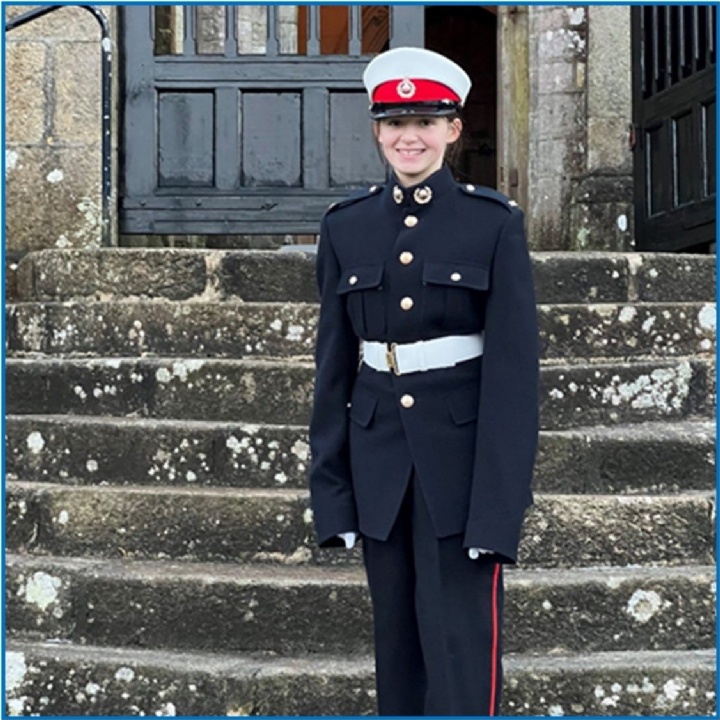 The College would like to say Congratulations to Year 8 Student Layla Waine, whom following the completion of her training, is now qualified to become a Royal Marine Cadet.
Her achievement was acknowledged following six months of training, described by the Royal Navy as 'almost as rigorous as their grown up comrades'.
Training included a study of core history, physically demanding drills and fieldwork, as well two weekend exercises away from home, all under the watchful eye of serving members of the Royal Marines, Sea Cadets and Royal Navy.
Not only did Layla pass with flying colours, but was also decorated with 'White Tab Status' making her the leader of her troop.
And to cap off a major achievement, Layla completed her training at the tender age of just 12 (13 being the youngest age anyone can become a Cadet).
Many congratulations to Layla!