Why Join Ivybridge Community College?
Ivybridge Community College is a success-orientated establishment, which has always prided itself on supporting staff to achieve to their highest potential.
Staff Pen Portraits
Tori Murphy - Head of Modern Languages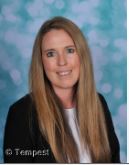 After completing a degree in French and Spanish, I began teaching Spanish at the University of Exeter, while studying a Masters in Translation Studies. I then completed my PGCE in 2014 at the University of Exeter and began my career in a school in Plymouth teaching French and Spanish across Key Stages 3 to 5, before taking advantage of the transferrable nature of a teaching qualification and moving to teach English in a secondary school in Mexico.
Following this time abroad, I returned to Devon and was appointed Head of Modern Languages at Ivybridge Community College. Since working at the College I have been impressed by the overwhelmingly positive atmosphere, energy and sense of community, something really special given the size of the school. I have also been impressed by the many enrichment opportunities and have enjoyed playing a role in this from a Languages perspective, with trips abroad and forming links with schools in Spain and Mexico. I am privileged to be working in a department that has the capacity and drive from staff to support this.
Ivybridge Community College is a fantastic school in which to continue developing professionally and, in addition to whole College CPD that is underpinned by a clear Teaching and Learning strategy, I have been grateful to attend a number of subject specific conferences as well as take part in an Ambitions Institute Middle Leadership Programme. Being part of a Multi Academy Trust has also provided opportunities to form good working relationships with colleagues from other WeST schools.
The students, staff and opportunities at Ivybridge Community College make me proud to be part of the school community.
April 2021
Emily Briant - Acting Head of Social Science
Working at Ivybridge Community College has provided me with a range of enriching experiences and opportunities throughout my first three years of teaching. I returned to the College as an NQT in 2018, having previously been a student there from 2006-2013.
The College is a unique learning environment, which is underpinned by a true sense of community amongst staff and students. This community feeling is echoed within our staff working parties, which I have enjoyed being a member of since my first year at the College; where we work collaboratively to support areas of College improvement.
During my NQT year, I completed my Masters in Education at the University of Cambridge. This opportunity to combine academic research and my teaching practice made me truly appreciate the value of evidence-based practice. Building on this experience, I am currently studying a Doctorate of Education at the University of Exeter. This experience has led me to lead our Disciplined Enquiry CPD pathway at the College, which supports and encourages teachers to engage in their own research.
During my third year at Ivybridge Community College, I joined the Middle Leadership Team as Acting Head of Social Science. This has enabled me to work closely with, and learn from, our experienced Middle Leadership Team, engaging in curriculum development and our College Learning Communities.
Ivybridge Community College is a cohesive and supportive community which offers a true breadth of inspiring opportunities for both students and staff.
April 2021
Eddie Willow - Assistant Team Leader, Mathematics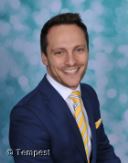 My route into teaching at Ivybridge Community College has been rather different to most. After university, I started on the Teach First Programme in Yorkshire, teaching Mathematics in Hull from 2011. After a few successful years there I moved to London to work for PwC for 5 years, where I qualified as a Chartered Accountant.
However, my desire to work in education was never fulfilled by working in the City. Therefore, in 2018, when I saw an opportunity to move back to Devon and teach at Ivybridge Community College, I applied without hesitation.
Since then, I have loved being back in the classroom. My teaching has been stretched, taking on A Level and Core Mathematics Post-16 classes, alongside fantastic courses to support me in the delivery of these lessons.
There have also been opportunities for me to take on additional responsibilities in the Mathematics Department, where I am currently Assistant Team Leader, with responsibility for Intervention at Key Stage 4.
I love the culture at the College. On my first visit I was struck by just how calm, respectful and organised the staff and students were. It really is a remarkable place to work, with so many enthusiastic teachers running so many extra-curricular activities for the benefit of the students. This culture becomes infectious and provides me with the drive to be the best version of myself every day.
April 2021
Amy Pearce - Assistant Principal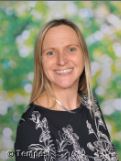 I have been a member of the teaching profession for 19 (almost 20) years and I can honestly say, that no one day has ever been the same! Throughout my teaching career I have held a number of diverse roles and have benefitted from a hugely supportive network of like-minded ambitious and diligent colleagues. I have been positively challenged to undertake incredible CPD opportunities which enable me to continually grow and model lifelong learning to our young people.
I teach and lead learners because I thrive on working with young people and helping them to become successful learners as well as well-rounded individuals who are ready to go out into the world and compete for jobs which perhaps don't even yet exist!
The investment in me as a professional at Ivybridge Community College has enabled me to successfully fulfil many positions of responsibility; from that of Assistant Head of Year 7, to Head of Years 12 and 13, through to Assistant Principal. During that time I have also held the roles of Director of Modern Foreign Languages, Director of Training School and Director of Teaching School. The latter two have afforded me the opportunity to support others to join the profession, hone their craft of the classroom and celebrate their teaching successes. Additionally, I have enjoyed facilitating the Olevi Outstanding Teacher and Power of Coaching programmes to teachers across the South West, again allowing teachers to further develop their teaching toolkit.
As Assistant Principal I have overseen whole College focus areas including; Attendance, Behaviour and SEND. I have line managed various departments. I have also had oversight of Key Stage 3 (Years 7 and 8), CPD, Appraisals, Parent Forums, Safeguarding, Coaching and much more.
Finally, I have recently been seconded as Deputy Principal to support another school locally, which is an incredibly enriching and rewarding experience that will support our continued drive for School Improvement; 'Stronger together . . . every child in a great school'.
April 2021
Emily Israel - Head of Social Sciences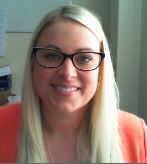 After completing a degree in Psychology and a PGCE in Secondary Science, I started working at Ivybridge Community College as an NQT teaching KS3 Science, Psychology and Sociology A Level.
As I progressed throughout my first couple years of teaching I knew my passion lay with my degree subject and I was able to secure an Assistant Head of Department position (Human Sciences) in my third year of teaching and I have since been promoted to Head of Social Sciences.
I have had some excellent professional development opportunities at Ivybridge Community College; from working as a Mentor for trainee teachers and NQTS, completing the NPQML course, to finishing a Master's degree in Education in my third year of teaching.
I have been privileged to facilitate OLEVI courses across our MAT, such as the Outstanding Teachers Programme. I have been able to work closely with the Teaching and Learning Team, and I am very proud of the constant high standard of lessons and CPD opportunities delivered at Ivybridge. For example, I have recently been involved with developing a CPD strand called 'Professional Conversations', which aims to encourage staff to bring the techniques from coaching into their everyday practice.
Ivybridge is a very fast-paced College, with high expectations of both students and staff, but this allows for many professional development opportunities and an engaging and well planned curriculum for students.
April 2021