Equality and Diversity
At Ivybridge Community College, we continue to endeavour to promote equality, diversity and inclusion both explicitly and implicit in everything we do. Under the Equality Act 2010, nine protected characteristics are identified to promote anti-discrimination and equality in the UK. These include age, disability, gender reassignment, marriage and civil partnership, pregnancy and maternity, race, religion or belief, sex, and sexual orientation.
Therefore, at Ivybridge Community College, not only do we have a statutory responsibility to educate students via an inclusive curriculum, but we also highly value the impact this can have on our college culture and the wellbeing of our students. We therefore wish to continue to promote and develop equality, diversity and inclusion at the College as a means to champion every child and facilitate the development of responsible citizens.
What is Ivybridge Community College doing to Promote
Equality and Diversity?
Within Ivybridge Community College, we take many approaches in spreading awareness
and addressing inequality and intersectionality via the curriculum, enrichment programmes and events.
Enrichment/Student Voice
College Council
Equality Ambassadors
Student Voice Groups – Providing student feedback and advocating for progress
Celebrations and Awareness Days
Peace One Day
Black History Month
Anti-Bullying Week
World Day for Cultural Diversity – Culture Fest
School Diversity Week
Curriculum
Personal, Social, Health, Economics (PSHE)
Relationship and Sex Education (RSE)
Character Educating within the Tutor Programme – Assemblies, Votes for Schools and one-to-one Educational Conversations.
Cross Curriculum Links - Implicit and explicit links to protected characteristics and diverse role models within every subject
These opportunities equip our students with information in order to foster a safe and inclusive environment. Students are hence able to be autonomous individuals who make informed choices regarding equality and diversity and champion our character virtues of compassion, integrity, aspiration, and respect.
What can students do?
4 Steps to progress:
Compassion – Be kind and make decisions based on compassion.
Integrity – Do the right thing and report incidents. Tell the first teacher you see if you hear or see any signs of unkindness or hate.
Aspiration – Take time to ask appropriate questions and aspire to educate yourself about prejudices and diversity.
Respect – Advocate for others as an Equality Ambassador. Be a role model for respect, provide feedback and promote equality and diversity at ICC.
Student Voice
"Diversity is important in all aspects of society from school settings to sports and competition but also within the world of work. All areas include different people from different experiences so learning about them at a young age is key for everyone's life to help join people together."

"At Ivybridge Community College we can be different in many ways but we can all explore new styles, foods and see things in a new perspective. It allows us to be more at peace and be in an environment where we're not scared for being different. Instead, we are able to embrace it."

"Celebrating diversity and multi-culturalism is so important to me because it lets other people know about different cultures and ethnicities. It allows people to come together and talk. We can ask questions in a safe environment and learn from one another."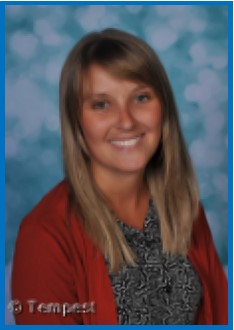 Miss Darby Ball
Equality and Diversity Lead