Siblings Raise funds for 'NHS Charities Together'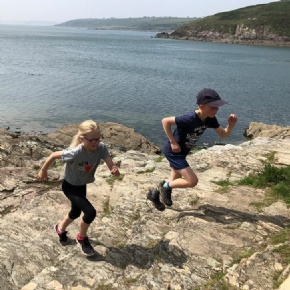 Ivybridge Community College Year 7 student Lars, together with his sister, Neve, have been raising funds for 'NHS Charities Together'.
During lockdown they decided to do something to raise money to help the NHS cope with the extra demands during the Covid -19 pandemic. So, as they could not actually physically visit their granny, they decided to a virtual run to her (by running the 215 miles in a series of shorter runs locally) with the aim of fundraising £600 for 'NHS Charities Together'.
The miles have added up, with Lars even running a half marathon in one session, and so far they have run 150 miles and have raised almost £750, which has already been given to and spent by the NHS during the peak of the crisis.
In addition to his home schooling (and running!), Lars has filled his time by being out on the water and staying in touch and meeting up with local friends.
Can you help get them up to a monumental £1,000 for such an amazing cause? If you would like to support or follow Lars then please go to -
https://www.justgiving.com/fundraising/215-mile-run-to-grannys