'Rainbow Laces' for LGBT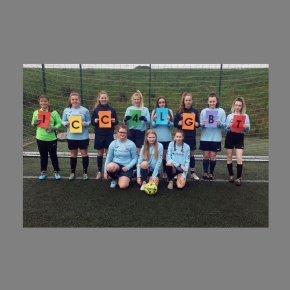 The Ivybridge Community College Girls' Football Team certainly celebrated the Stonewall LGBT Rainbow Laces Campaign Week in style.
Sporting the 'Rainbow Laces' as part of an awareness campaign driven by Stonewall and the Premier League, the students achieved a phenomenal victory against Mounts Bay Academy Girls' Football Team, with a final score of 9-0. The College's Girls' Football Teams have gone from strength to strength under the guidance of Mr Leonard after seeing a National Championship win from the Year 8 Girls' Futsal Team in the College year. The girls continue to challenge gender stereotypes within sports, and wanted to represent the College's support for Stonewall's campaign to make sport LGBT inclusive. To further show Respect and Tolerance, they celebrated their victory with their rainbow cards 'ICC4LGBT' at the end, a tremendous win in all respects! Well done!