Freya competes in British Indoor Rowing Championships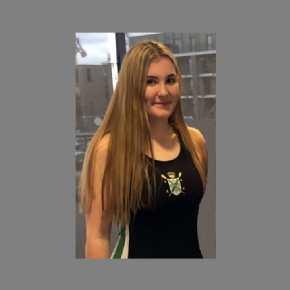 Ivybridge Community College Year 12 student, Freya Waters, recently competed in the British Indoor Rowing Championships, at the Olympic Park in London, on Saturday, 7 December 2019.
Freya said, "I've been rowing for Plymouth Amateur Rowing Club for 18 months now as I decided that taking up a sport would be beneficial in a multitude of ways. And it turned out to be just that. I have now developed a real love for the sport and the people in my team, whilst keeping fit and active.
Winter time is indoor season, meaning we don't go out on the water so much due to the shorter days and harsh weather we get here in the UK. Instead we focus on building up fitness on the indoor rowing machines and compete in two national competitions as a club.
This Saturday, I competed in a team race in the British Rowing Indoor Championships. Our team was placed 8th out of all the junior girls' teams who entered from around the country. This event is a great opportunity to bond with the people in your team and the social element is something I love most about the sport. The support you gain from the people you compete with is immeasurable and you create lifelong friendships.
In February I will compete in the National Junior Indoor Rowing Championships by doing a 2 kilometre individual race, along with another team race. Although the training for these events is tough, the harsh competition I face gives me motivation to consistently train throughout the cold winter months. And I always look forward to summer when I can row on water again!"