Ivybridge students perform at the Silverstone F1 Grand Prix Qualifying Session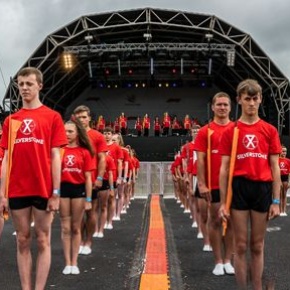 Ivybridge Community College students took centre stage in the Pro-Excel Mass Movement Dance project as they performed at the 2019 Silverstone F1 Grand Prix Qualifying Session.
The performance, which was the biggest event of its type since the 2012 Olympics opening ceremony, saw 40 Ivybridge gymnasts and dancers performing alongside more than 1,500 dancers from across the UK and the USA.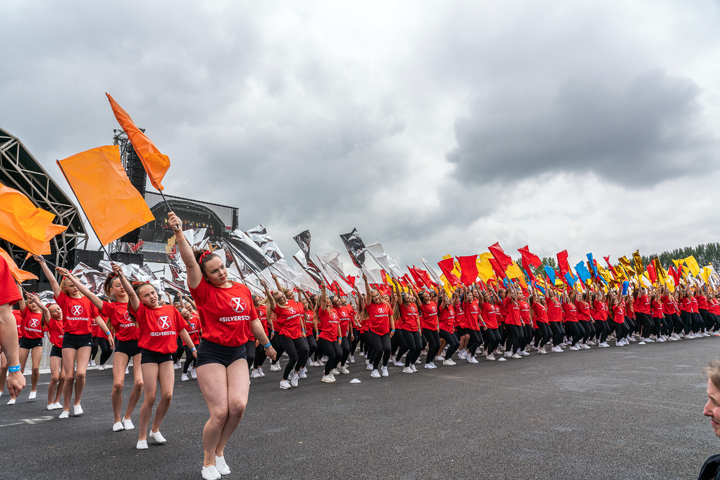 The students travelled to the Midlands on the Friday evening and stayed overnight, before traveling to Silverstone Racetrack and taking in the qualifying day atmosphere. After practicing with other dancers and gymnasts in the F1 Paddock, they then performed on the racetrack front of the crowd. The talented dancers, including gymnasts and GCSE, A Level and Dance Academy students, presented a stunning ten minute performance, including three interlinked pieces.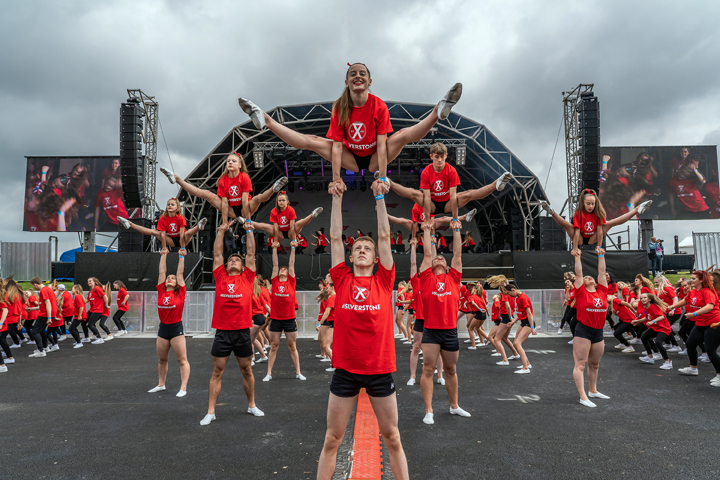 Organised by the Pro Excel Dance Mass Movement Company students prepared for the event by taking part in a rigorous rehearsal schedule in the weeks leading up to their performance. This included dance workshops that were led by professionals from the Pro Excel movement.
Following the performance, the students got the opportunity to tour the racetrack before watching the Craig David Presents TS5 show.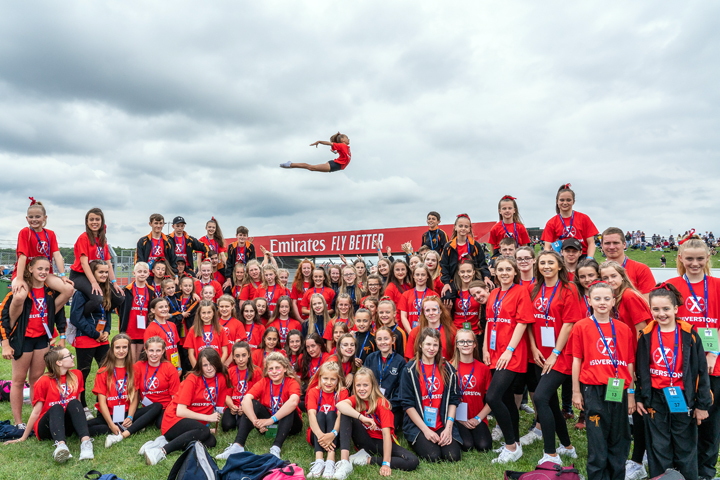 "It was an amazing experience for all those students that took part," said Helen Reddy, Head of Performing Arts. "Formula One is the most watched sport in the world, so to be given the opportunity to be a part of that and be showcased in the centre of such a wonderful event is a memory our students will always treasure. The performances were set to three diverse pieces of music - The Greatest Show , Believer by Imagine Dragons and Black or White by Michael Jackson.
"Mass Movement Dance is quite a spectacle," added Helen, "and it's breath-taking to see a huge number of students performing the same well-practiced moves."
Ivybridge Community College students travelled with and performed alongside Honiton Gymnastics Club gymnasts, who were at the centre of the 1,500 dancers performing a bespoke acrobatic gymnastics routine. Six gymnasts from the College, Reece Parkin, Alfie Westerman, Abi Sandford, Megan Wood, Lydia Dodds and Jessica Rouse, were chosen to be part of the Honiton Gymnastics Club piece.