Hockey Achievements for College Students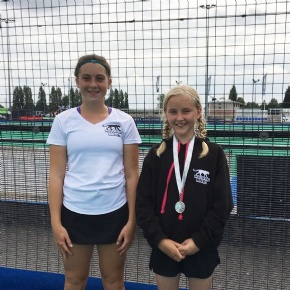 Ivybridge Community College Year 8 student Arabella Faulkner has her sights firmly set on joining the County Hockey Team.
She recently attended the Devon Hockey Trials, organised for Year 8 and 9 players by her current hockey club, the Dart Hockey Club, where she plays upfront and midfield in an 'attack' position in the Boys' team.
Arabella' s passion for the game started when she was at South Brent Primary School, where a very inspiring and enthusiastic PE Teacher, Mr Smith, encouraged her, and her twin brother Thomas, to both play in the mixed team. Their team achieved second place in Devon.
She was recently selected, together with Katie Reid in Year 9 (who plays at Marjons), to represent their region with the West Panthers at the U13 Girls' Lions regional hockey tournament in Nottingham. She enjoys the sport, not only because it is active, but also it is very sociable, being able to play with friends.
Arabella has joined the College's Thursday lunchtime Hockey Club and hopes that in the future competitive fixtures will be arranged for the players.