Notice, Check, Share - Active Citizenship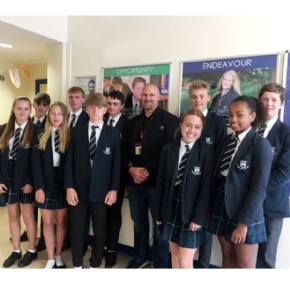 On Wednesday, 10 July, Ivybridge Community College hosted a meeting about the Prevent Strategy, with the Counter Terrorism Case Officer for Plymouth.
The aim of the meeting was to raise further awareness of the National Prevent Strategy with the College's Prevent Ambassadors. This exciting and important initiative with the Devon and Cornwall Police will hopefully result in a greater awareness of this national agenda.
Next term our Prevent Student Ambassadors will continue to work in partnership with our local Prevent Officer, as the leading advisory school group in the South West, to voice their views and ideas, which will then influence the National Youth Group and Future Youth Conference.