UK's most successful schools gymnastics team for third year running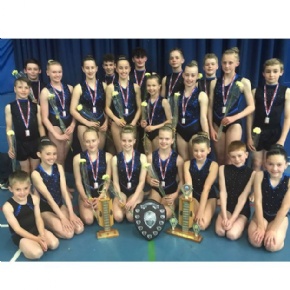 Nine national titles as Ivybridge Gymnasts dominate once again.
Ivybridge Community College Gymnastics Academy has built on its success of the past 15 years by bringing home an exceptional seven British Schools' titles and 17 podium positions.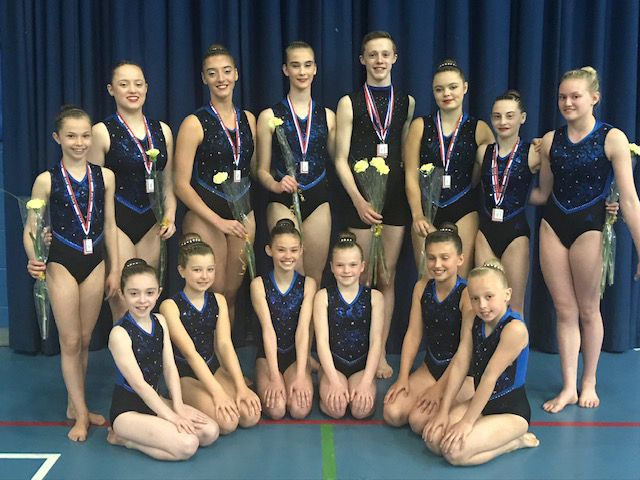 In all, 57 Gymnasts gained medals from the national finals in Stoke-on-Trent, including seven Gold, three Silver and seven Bronze medals. This is seven more podium positions than the previous year and two more than their previous best in 2017.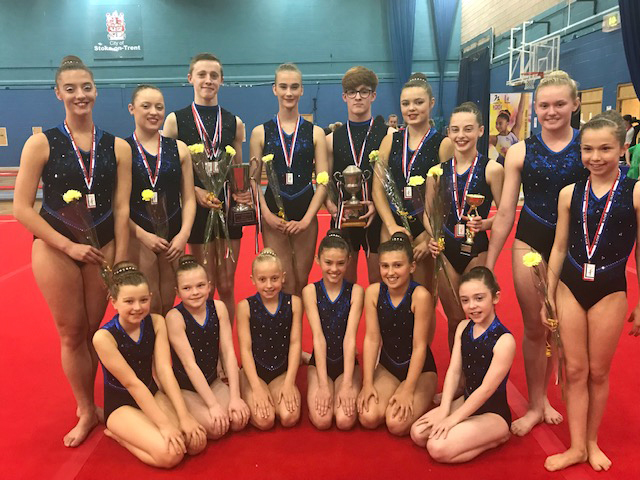 Thanks to their performances at the regional prelims, Ivybridge Academy Gymnasts made up the majority of the team at the finals. So, in addition to their seven titles, they also played a major role in helping the South West take the Under 19 Acro and Tumbling team title, the Under 14 Floor and Vault team title, and the Under 19 Floor and Vault team title.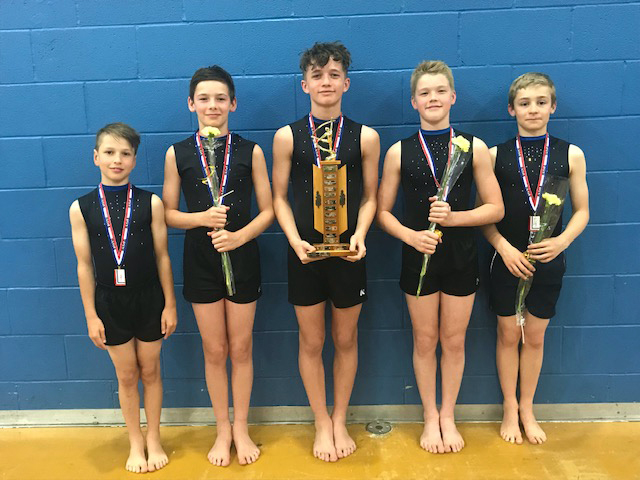 "Every year we wonder how we can possibly do as well as the previous year," said Helen Reddy, Head of Ivybridge Community College Gymnastics Academy, "but to date we have continued to grow in strength and bring back an even bigger medal haul each year. I'm immensely proud of all of our Gymnasts and overwhelmed by how well they represented Ivybridge Community College at the national finals."
The wonderful results follow on from the College's dominance at the Regional Floor and Vault and Acrobatic Gymnastics Championships in February, where, despite having to compete at two different championships, 90 miles apart, on the same day, Academy Gymnasts brought back 22 titles and its biggest ever regional medal haul.
Ivybridge's most decorated performer at the British Schools finals was Reece Parkin, who finished the weekend with five medals, including two Gold medals.
Notable Gold medal winning performances from Ivybridge Community College students were:
Gold for Reece Parkin and Jon Oxton in Over 14 Boys Pairs
Gold for Reece Parkin and Jess Rouse in Over 14 Mixed Pairs
Gold for Alfie Westerman in Individual Floor and Vault
Gold for the Under 14 Mixed Floor and Vault team
Gold for the Under 14 Boys Floor and Vault team
Gold for the Over 14 Boys Floor and Vault team
Gold for the Over 14 Mixed Floor and Vault team
"The standard of the competition was once again extremely high," added Helen, "with Ivybridge Gymnasts competing against current World Age Group champions and other international performers.
While there were a large number of Gymnasts flying the flag for the College at the weekend, we also have a huge amount ofGymnasts training each week, developing their motor skills, creativity and confidence in performing, with a particularly large cohort of boys participating in the sport. We have more than 300 Gymnasts training at the College each week, including Gymnasts in our Primary Gymnastics sessions and Primary Gymnastics Academy, with a focus on inclusion. This creates a broad base that helps with other sports and activities and provides a strong Gymnastics squad from which to choose team members."
In all, 46 Gymnasts from Ivybridge Community College represented the South West region at the British Schools Gymnastics Association finals, after qualifying at the regional prelims in February. This included gymnasts from Stowford Primary School and Woodlands Primary School.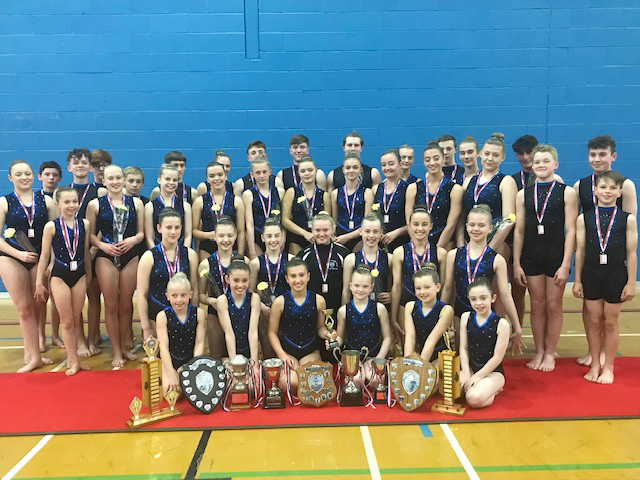 Please click here to view a gallery of all the images from this event.
Full list of results
Acrobatic Gymnastics
Under 11 Girls Pair - 4th Amelia Lucas and Megan Wark
Under 11 Group - 6th Stowford
Under 11 Mixed Pair - 8th Ollie Oman and Erin Tuckwell
Under 11 Boys Pair - 7th Ollie Oman and Ewan Tuckwell
Under 14 Mixed Pair - 2nd Alfie Westerman and Abigail Sandford
Under 14 Boys Pair - 2nd Alex Wilson and Danny white
Under 14 Group - 3rd Ivybridge Group
Under 14 Girls Pair - 6th Chloe Cox and Miah Parnell
Over 14 Boys Pair - 1st Reece Parkin and Jon Oxton
Over 14 Mixed Pair - 1st Reece Parkin and Jess Rouse
Over 14 Group - 2nd Ivybridge Group
Over 14 Girls Pair - 4th Lydia Dodds and Jess Rouse
Tumbling
Under 14 Girls Pair - 3rd Miah Parnell and 8th Chloe Cox
Under 14 Boys Pair - 4th Alfie Westerman
Over 14 Boys Pair - 7th Reece Parkin
Under 11 Girls Pair - 8th Amelia Lucas
Regional Team Trophy for Under 11 Acro and Tumbling – 3rd South West Region
Regional Team Trophy for Over 14 Acro and Tumbling – 1st South West Region
Floor and Vault
Under 11 Girls - 7th Stowford
Under 14 Mixed - 1st Ivybridge
Under 14 Boys - 1st Ivybridge
Under 14 Girls - 3rd Ivybridge
Over 14 Boys - 1st Ivybridge
Over 14 Mixed - 1st Ivybridge
Over 14 Girls - 3rd Ivybridge
Overall over 14 Boy - 1st Alfie Westerman
Overall over 14 Boy - 3rd Reece Parkin
Overall under 14 Boy - 3rd Ed Slater
Overall under 14 Girl - 3rd Freya Beswick
Regional Team Trophy for Under 14 Floor and Vault - 1st South West Region
Regional Team Trophy for Over 14 Floor and Vault - 1st South West Region