Outstanding Dancing Achievements for Sisters.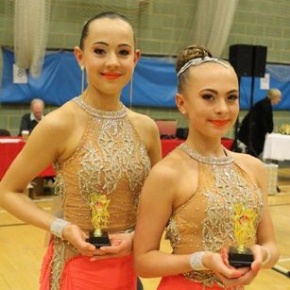 Ivybridge Community College students Lucy Barnfield, in Year 10, and her sister Chloe Barnfield, in Year 8, compete nationally in Ballroom and Latin Dancing.
They have decided to join forces to take on the competition head-on as a partnership together. In their first competition of the season in Swindon, they made it through to the Semi Finals in the Years 14-15 Open Samba, the Semi Finals in the Under 16's Ballroom and then the Finals for the Under 16's Latin securing 3rd place.
Congratulations to them both on these achievements and good luck for your next competition in May.