Ivybridge Community College students win National 'Spirited Arts' Competition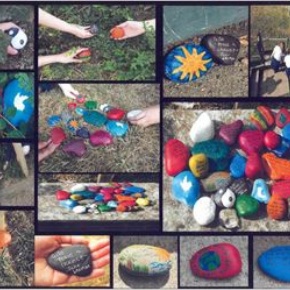 Ivybridge Community College Year 10 students Sian Ashworth, Ella Robbins, Lucy Darnell and Phillipa Murray, and Millie Snodin in Year 12, are among those having been selected as winners in the National Art Competition 'Spirited Arts' held annually by the National Association of Teachers of Religious Education (NATRE).
In its 15th year, this competition has attracted over 300,000 participants averaging 20,000 partakers per year since 2004. Hundreds of United Kingdom schools get involved. Entries are also received as far afield as Cyprus and Australia, Indonesia and South Africa.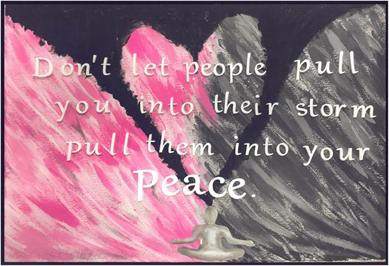 The artwork was carried out as part of the College's Enrichment Week, the aim being to link Religious Education to Art and Creativity. Themes included Doubt and Faith, Sacred Places, Prayer and Making Peace.
The College was especially delighted this year to be given a Special Award.
"As all of the entries sent by students from Ivybridge were of a winning standard and a number of their entries are amongst the winners across various themes, NATRE are delighted to present a Special Award to the school in recognition of the excellent work being done in Religious Education."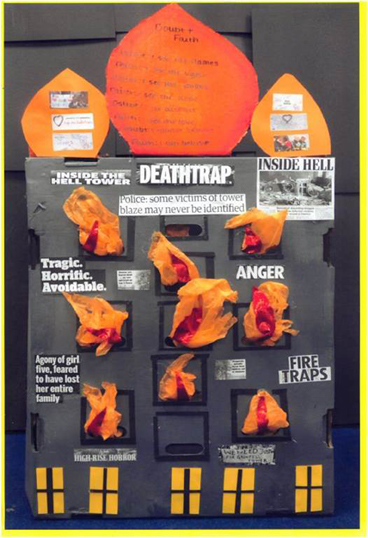 Gail Snodin Head of Religious Studies at the College said, "We are delighted that our students have been recognised as winners. The students and I look forward to the Spirited Arts Competition every year, because even though this is an art competition catalysed by the Religious Education subject association, it not only provides an opportunity to think critically about current affairs and values but it also provides a great platform for cross-curricular activity combining subjects like Art, Religious Education, Literacy and even History, which allows our students to explore different ways of learning."
Judging took place over the summer by RE Today Adviser Lat Blaylock, who commented, "Every year the entries are a pleasure to see because they show that children and young people are doing vital thinking about the big issues of beliefs and values through their school Religious Education. Young people from 3-16 express themselves with astonishing depth and clarity. Well done to all pupils and teachers involved. When some people are cynical about the young and others think religion is out of date, I dare them to look at our web galleries of pupil art and remain unmoved."