Highlighting the Plight of Plastic Pollution
The recent Ivybridge Community College Science Impact Day, based around sustainability, saw students tasked with creating a large sculpture which was intended to be a symbol of the College's recognition of the issue of the plight of our oceans and waterways, due to plastic pollution.
The Science Department, in association with the creative expertise of the Art Department, took it upon themselves to increase awareness of this concern.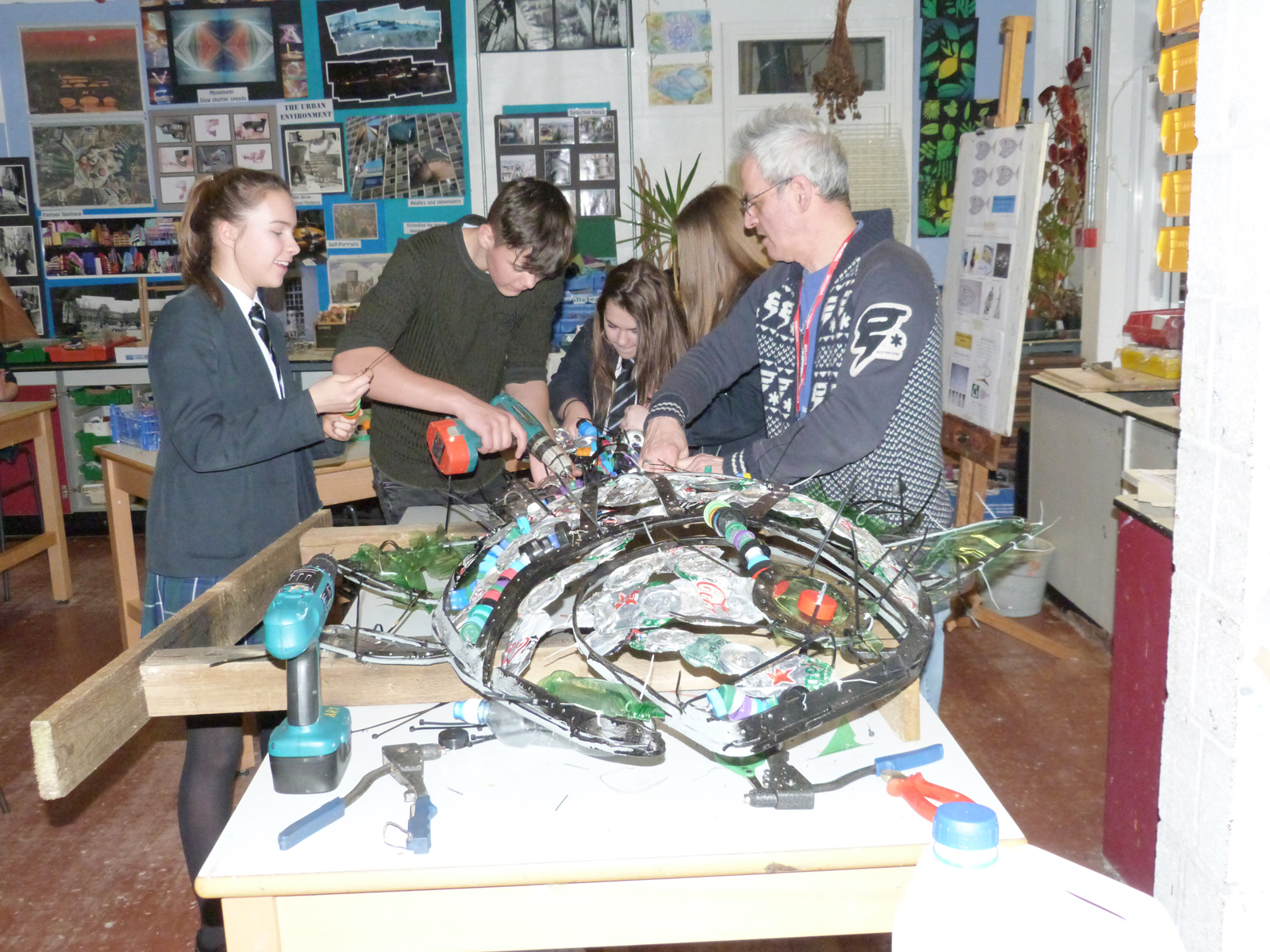 A metal frame in the shape of a fish was kindly created by Art alumni, Mark Gregory, and the students used a number of recycled plastic and aluminium items to add some body to the frame. The finished piece is currently mounted outside on the wall of the College Gymnasium. Over the summer term the single fish will become a shoal, as two more fish are added, increasing awareness and understanding around this topical subject.
The Science Department continues to think critically around this subject, looking for possible ways that the College can tackle issues and of course recycle what we can.