Jake Selected for British Showjumping Team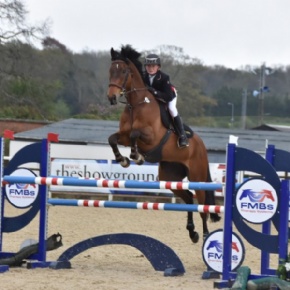 Year 9 student, Jake Myers, has been selected for the British Showjumping Team for the Nations Cup which is due to take place in Lamprechtshausen, Austria from 18 – 21 May.
Recently Jake competed at Western Lawns Pony Premier and finished 4th in the first 138cm pony Horse of the Year Show qualifier of the year, so just missed out by one place. He was early in the draw for the final jump off, so had to try to set down a good time but it cost him a pole. He also jumped his first Pony Show jumper of the Year (1.35m) on Razorlite his 148cm pony. This was a massive achievement as only about thirty pony rider combinations in the UK attempt this track. He got all the way around with a couple of poles so very pleased for a first go. Jake can compete in this class two more years after this one, so plenty of time to get it right.