French Onatti Theatre Trip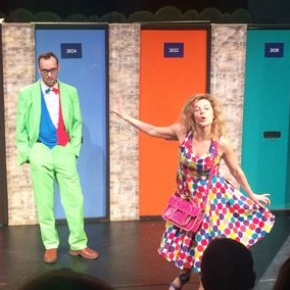 On Thursday, 25 January, twelve Year 8 students took an exciting visit to watch the first performance of an English schools' tour by the Onatti Theatre Company of "Mes Chers Voisins"
The play was a comedy looking at the lives of five teenagers living on the same street, performed all in French. The actors were from Paris in France and spoke French, English and a little Spanish and German. The students found the play very interesting.
Tilly said, "It was really good. I liked the bit where Marion misunderstood the texts and dressed up as an Indian."
"I understood quite a lot of it actually" commented Faith.
Overall the trip was an exciting and enriching experience which has added a lot to our ability to speak and understand French, which is a vital skill in our language learning.
By Isobel Smith and Sofia Tedesco.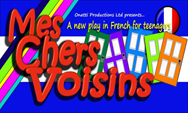 This is a new play written to complement French language learning at secondary level and it includes lots of student participation using relevant French for this age group.