Gymnasts and Dancers take showpieces to Germany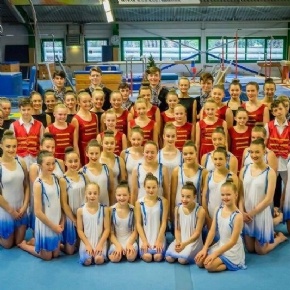 Ivybridge Community College students gave German audiences an early Christmas present as they treated them to four wonderful gymnastics and dance performances.
The fifty-three gymnasts and dancers, from Ivybridge Community College's clubs and academies, travelled to Bochum by coach, passing through France, Belgium and Holland on the way. They performed two shows for audiences at Hattingen Comprehensive School and two shows at the Turnzentrum Gymnastics Centre. The shows comprised of ten performances from our students, including Hair Spray (performed by the Senior Dance Company), The Nutcracker (performed by the Gymnastics Academy), and a number of acrobatic gymnastics routines.
"It was a tremendously rewarding trip, with a mixture of hard work, accomplishment, enrichment activities and fun," said Helen Reddy, Head of Performing Arts, who organised and led the trip. "Our students had the chance to do extra training, show off their talents to more than one thousand audience members and experience life in a German family. It was a wonderful opportunity."
The spectacular shows were the focal point of the five-day trip, which saw the students staying with German families in Bochum and enjoying cultural visits to a mining museum, a chocolate factory in Cologne and a traditional Christmas market in Oberhausen.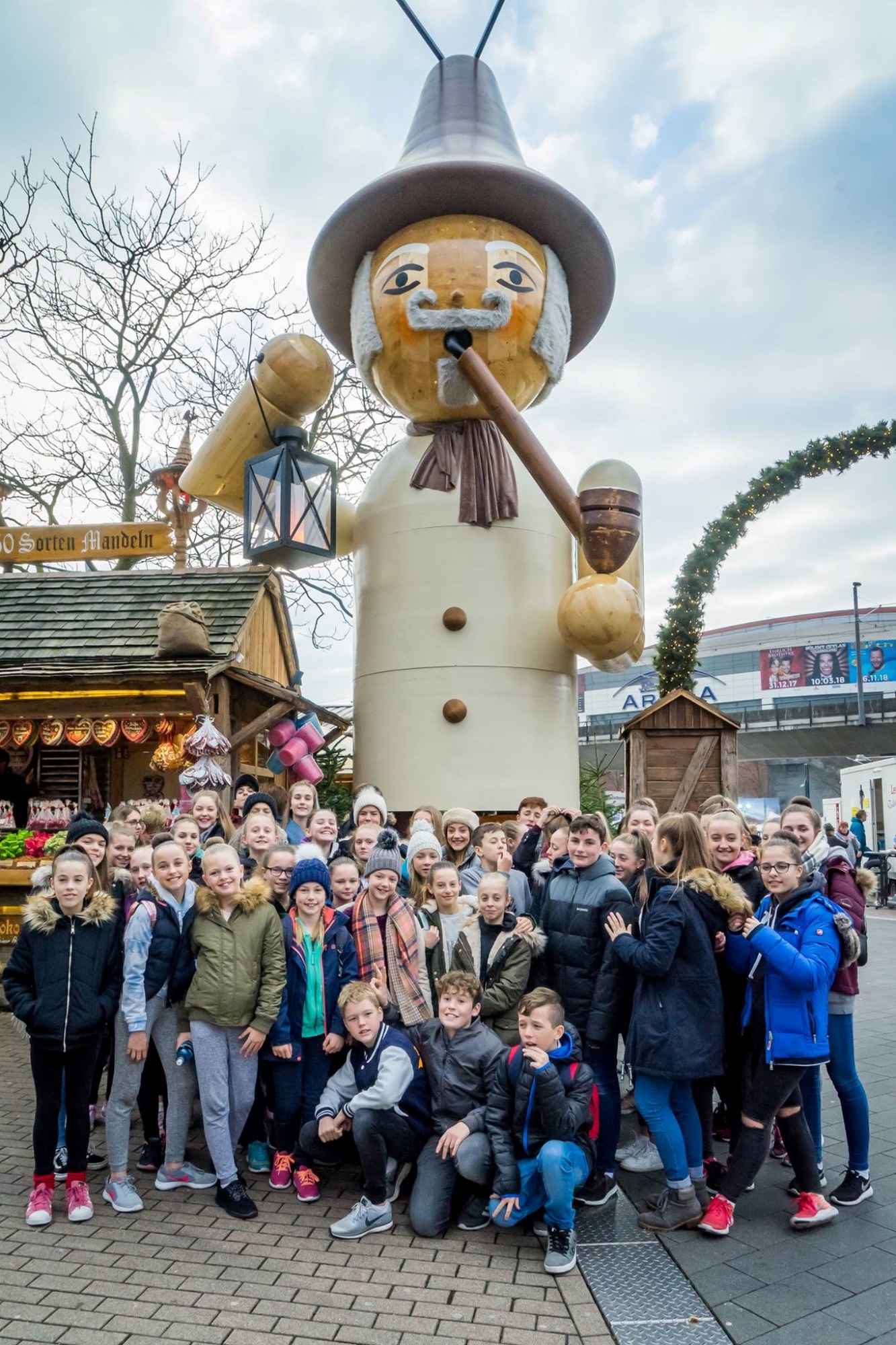 In addition to the show and numerous cultural visits, students got the chance to visit 'the fastest musical in the universe', Starlight Express, which is the most popular musical in Germany. They also visited the Oberhausen Christmas Market, where the town's old market square is transformed into a forest of Christmas Trees.
"It was an extremely packed but satisfying five days and a wonderful experience for all of our students," added Helen. "We have a strong relationship with our German friends from Bochum. They have performed at the Ivybridge Performing Arts Show for the past ten years, and students from Heinrich Von Kleist School in Bochum, including current student Luca Beyel, have studied at Ivybridge Community College."
The trip was led by Mrs Reddy, who was assisted by Natalie Gardiner, Ashley Saunders,
Ellie Bickle and Ben Lee.