Medals for Ivybridge Community College Gymnastics Academy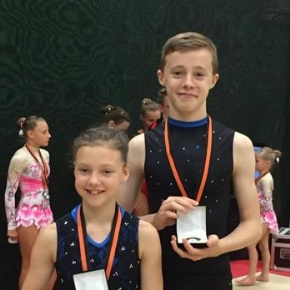 Ivybridge Gymnastics Academy took fifty four gymnasts to the UK's biggest intermediate gymnastics competition, the Honiton Invitational, and returned with some well-earned medals.
The Ivybridge team, including gymnasts as young as six-years-old from the College's Primary Gymnastics Academy, competed against gymnasts from across the country, including teams from North Wales, Yorkshire, London and Lancashire.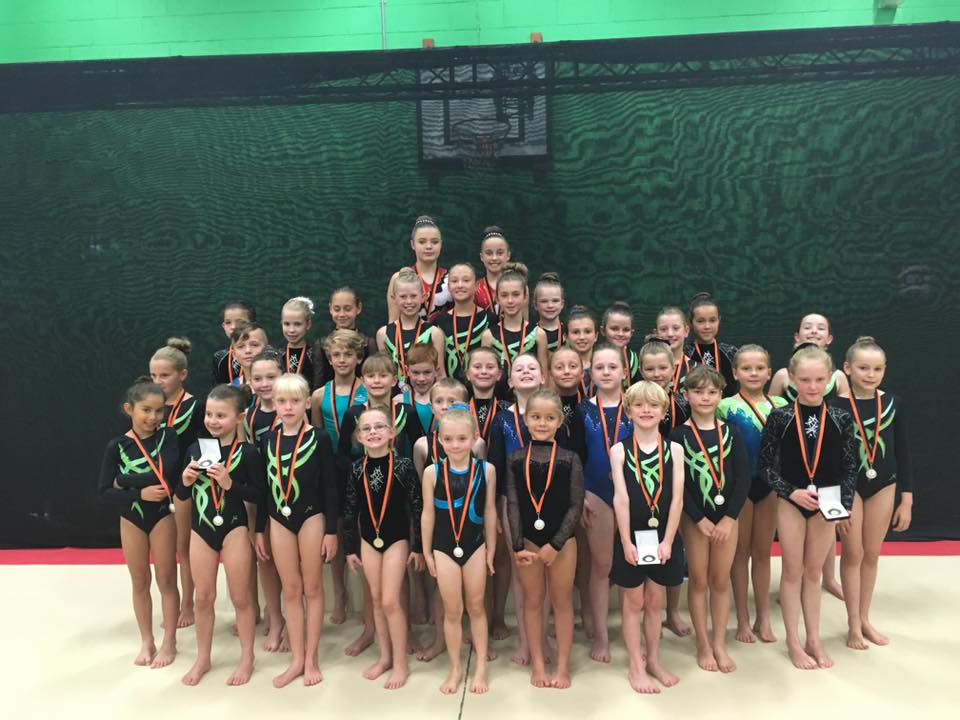 Eight partnerships brought home medals, including golds for Megan Hughes and William Trezise in Ministars Level 1 (4-7 years), Ella Jordan and
Amelia Lucas in Ministars Level 2, and
Reece Parkin and Abi Sandford in Grade 4 Mixed Pairs.
"It was great to take such a wide range of ages to the competition," said Helen Reddy, Head of Performing Arts, "and our Primary Academy Gymnasts showed what a strong future there is for gymnastics at the college.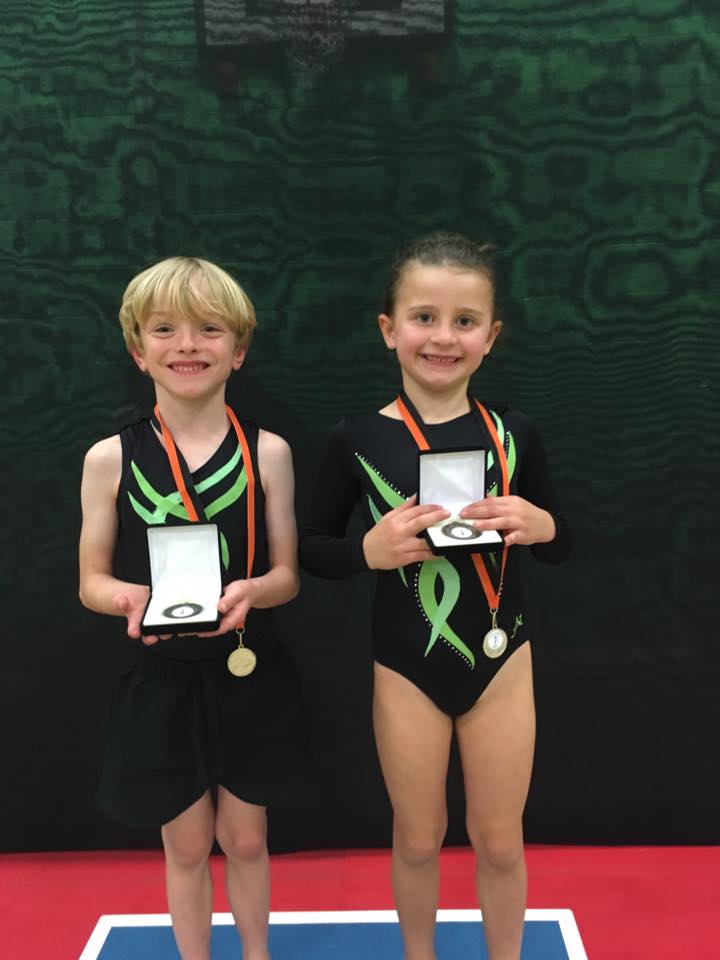 Ministars is a relatively new level and a great foundation for our younger gymnasts to build upon. With more than five hundred gymnasts competing throughout the weekend, our students also had the opportunity to mix with many other competitors, show off their skills and see some of the best acrobats in the country."