Year 10 Pierre Michelin and Year 11 Adam Vosper win Gold and Silver Medals at the International Judo Competition in Holland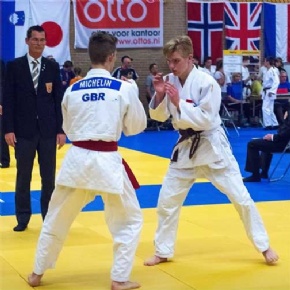 Over 700 participants arrived in Angelslo Sports Hall on ten judo mats to compete for the open Drentse title. It was a joy to watch, both for the spectators and participants.
The Western Area Dutch Judo Weekend finished on 14 October at the Emmen Tournament. Each team member competed incredibly well against 700 Judoka representing many top European clubs from Germany, Sweden, Norway, Belgium, Luxembourg, England, France and the hosts Holland.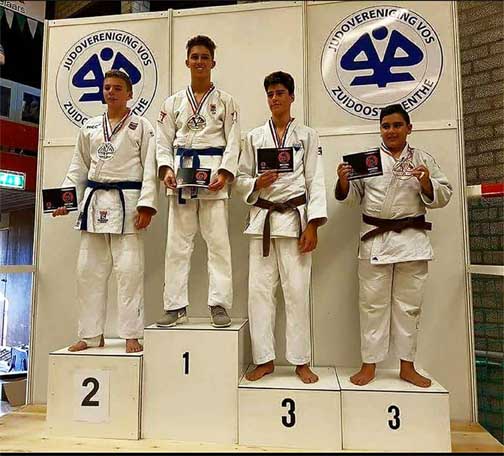 The team have returned with five medals, with Pierre achieving Gold at the "Open Drentse Judosovereniging Vos" International in Holland. Pierre travelled with the Western Area Judo Squad, a group of twenty-two Judoka, and was the only one to gain a Gold medal on the day.
Pierre won all his fights (five in total) even though he has gone up a weight group and competed in the +66kg which is Open Weight. This was a fantastic result especially as it was Pierre's first competition since returning from a shoulder injury.
During the same weekend Pierre's club mate (South Brent Judo Club) and fellow College student, Adam Vosper, fought extremely well too and gained a Silver medal in the U55kg category.