Peace Cranes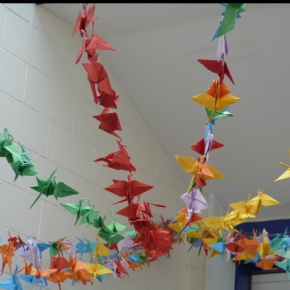 The drive for World Peace has never been more relevant. Ivybridge Community College is determined to play its part in raising awareness of the need for people across the globe to come together in creating a vision of the world where hope, tolerance and compassion unite in the interests of humankind.
TOGETHER, is a global initiative that promotes respect, safety and dignity for people forced to flee their homes in search of a better life. This initiative is about bringing people together and reminding all of us of our common humanity.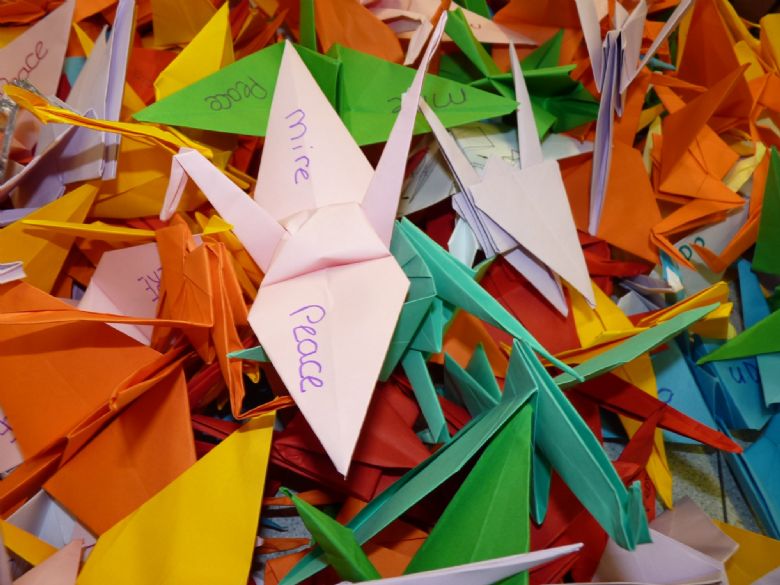 At Ivybridge, we are uniting as a College in a symbolic gesture that will shout loud in the context of peace. Staff and students will be making Origami Peace Cranes that represent much more than paper birds. Every student from Year 7 to Year 13 will be involved and every member of staff from the facilities' team to the senior leadership will create fragile, but beautiful paper birds that truly reflect the nature of peace. Today, all of our community will hold a minute's silence at 12.00pm in remembrance of those who lost their lives in times of conflict.
This is a College project that is designed to inspire and promote peace across this amazing planet. We are proud to be involved in such an important initiative.