College Rugby Teams take third place at Portugal Youth Rugby Festival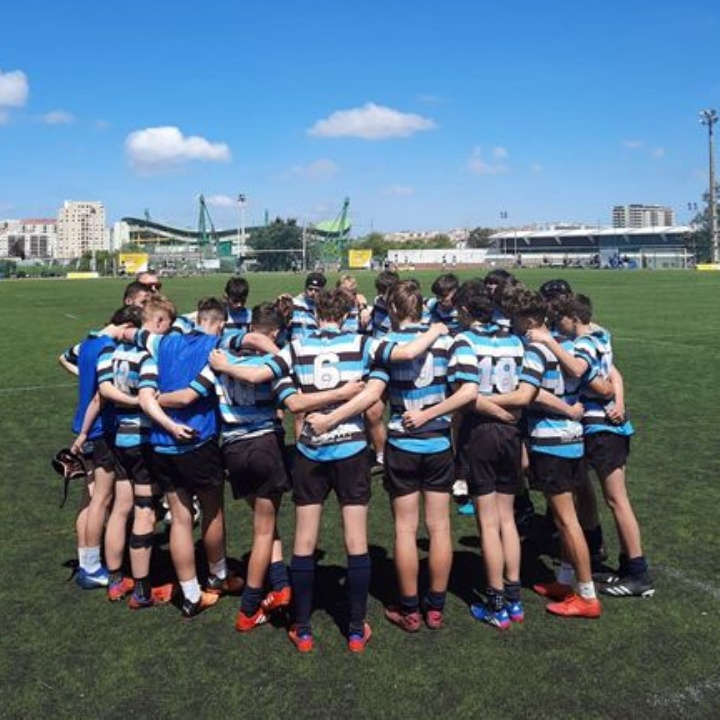 At the beginning of the Easter break, two Ivybridge Community College Rugby Teams travelled to Lisbon in Portugal to compete in the Portugal Rugby Youth Festival, with both the girls' and boys' teams finishing in third place in their respective tournaments.
Billed by organisers as 'the greatest European rugby tournament for youth teams', the event saw 41 Ivybridge Community College students playing matches against international opponents, taking part in exciting leisure time activities, and enjoying great entertainment.
"This was a wonderful experience and a momentous occasion for all students," said Nick Kerswell, coach of the Girls' Rugby Academy. "It is the first time we have run an international trip since the start of COVID-19, and also the first time we have taken a girls' team to participate in the competition. Integrating boys and girls into this tour was a massive benefit to the feel and success of the tour. Our students played exceptionally well and it was a fitting reward for both teams to take third spot in the tournament. The Youth Rugby Festival is a wonderful celebration of the sport" added Nick. "It's enjoyable, well organised, has a high standard of play and is a positive experience for the players."
In addition to playing high-quality rugby, the students also enjoyed an all-round cultural experience.
Led by team captains Joe, in Year 10, and Megan, in Year 9, both teams produced excellent performances, including huge improvements for the girls' squad. The boys narrowly missed out on the final, not only scoring more points than all the other teams in the competition, but also conceding the least.
Tom Brown, College Director and Academy Coach, said, "Our students showed wonderful support for each other throughout the tournament and we are hugely proud of the way they represented the College. They demonstrated immense pride and exemplary conduct. We look forward to taking both age groups to Lisbon again in 2023."