Students Celebrate British Science Week ​​​​​​​
British Science Week 2022 took place between Monday, 14 March and Friday 18, March and the theme this year was the topic 'Growth'.
The Science Department really went with the theme this year and 'grew' Science Week to encourage students to consider careers within STEM (Science, Technology, Engineering and Mathematics).
Laura Robins, teacher of Science said, "We had 20 activities and workshops that students could get involved in throughout the week, and all of these were full to capacity.
These varied from a presentation from author and scientist Professor Nessa Carey on Genetics, practical workshops by lecturers in Healthcare from The University of Plymouth, through to students microwaving pickles to make plasma with Mx. Barry, Head of Physics.
Over 400 students across the College attended these workshops, and it was amazing to see students so enthusiastic about everything to do with STEM.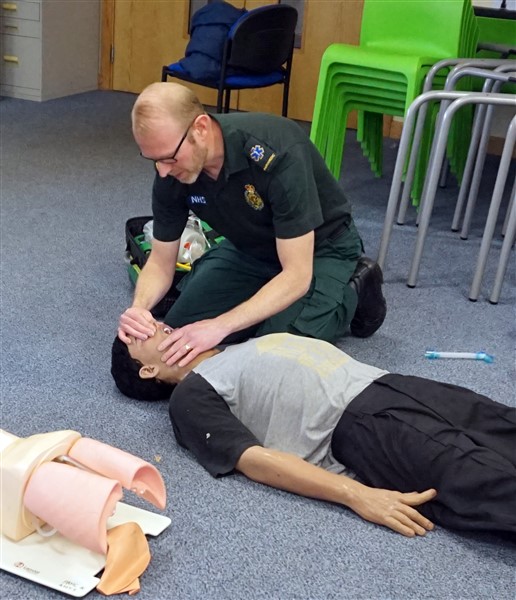 Staff and students' comments supported the success of the various sessions held during the week including -
Jon Lyall, Head of Biology, "Dr Elias delivered a session full of interesting and relevant real life Science. He gave an insight into what it is like to be a working research scientist and discussed the development of the COVID-19 vaccine in an entertaining and accessible talk. Many of the students present are considering a career in Science and this session gave them an idea of what this will entail."
"A great insight into the role of nursing. I picked up leaflets on the various roles and I'm really interested in Child nursing or Midwifery. He gave me great advice on work experience." Evie, Year 10
"I found learning about cardiac arrest cures really interesting." Oliver, Year 8
All visitors to the College commented on how eager and interested the students were in each activity, alongside their positive attitude and conduct.
Please follow this link for a complete write-up and photographs of all the activities that were on offer to the students.