Students Reflect on the Duke of Edinburgh's Award Scheme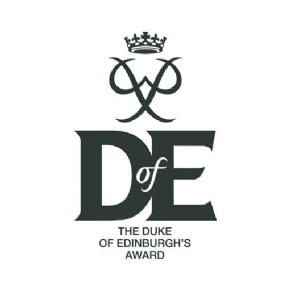 Ivybridge Community College students past and present have joined together in reflecting on the many opportunities available to them whilst participating in the Duke of Edinburgh's Award scheme.
During the Easter break, students from Ivybridge Community College completed their expedition for the Silver DofE Award. The expedition was originally planned for the Christmas holidays; however, due to Covid-19 it wasn't possible to complete it, so it was re-scheduled for February half term, and then postponed again for a second time, and finally went ahead at Easter.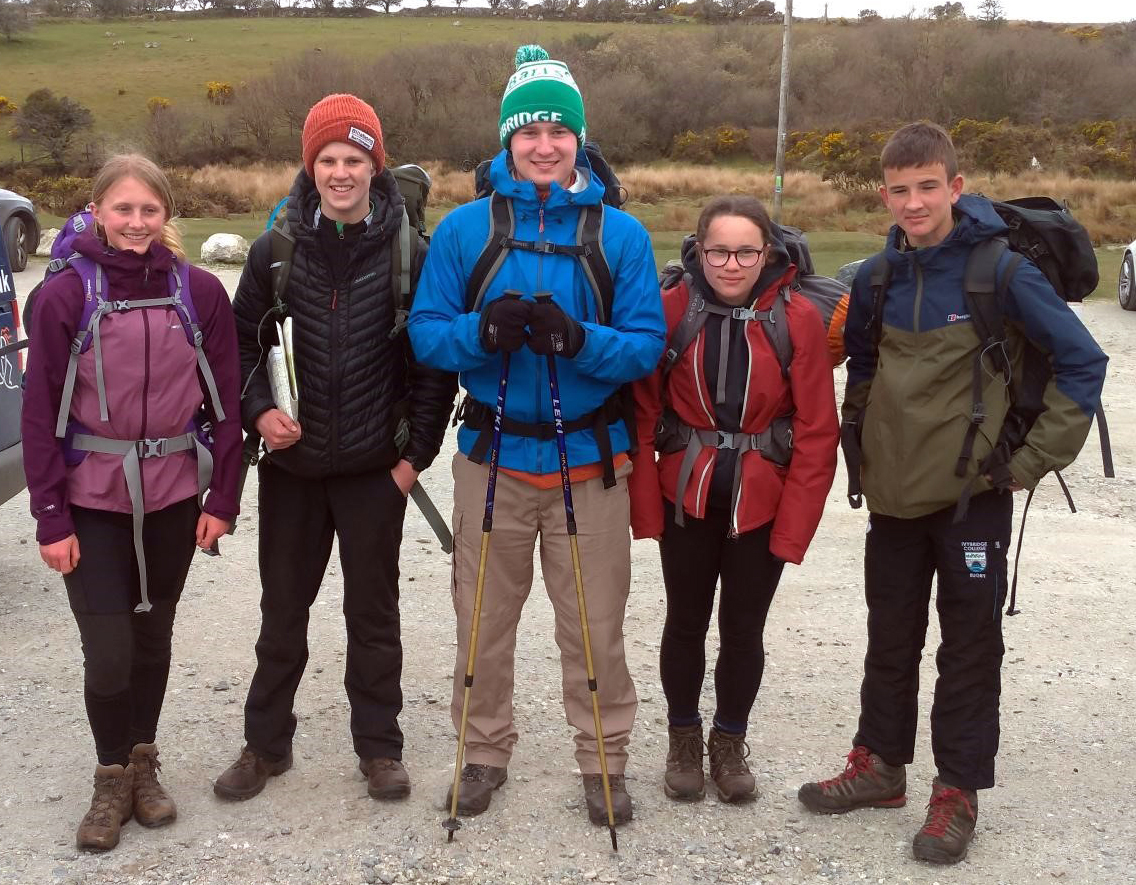 The Silver Expedition was organised by Dr McClelland, parent of George in Year 13, and Year 11 students Niall and Niamh. George was ready to complete his Gold DofE Expedition, but due to delays because of Covid-19 he couldn't book his Gold Expedition until his Silver Expedition was completed. With advice from the College's DofE Manager, Andrew Mitchell, and Caron Russell, DofE Administrator, and with the support of parents of Year 11 students, Dr McClelland organised the Silver Expedition on Dartmoor via Dynamic Adventures (Dartington), the College's Approved Activity Provider.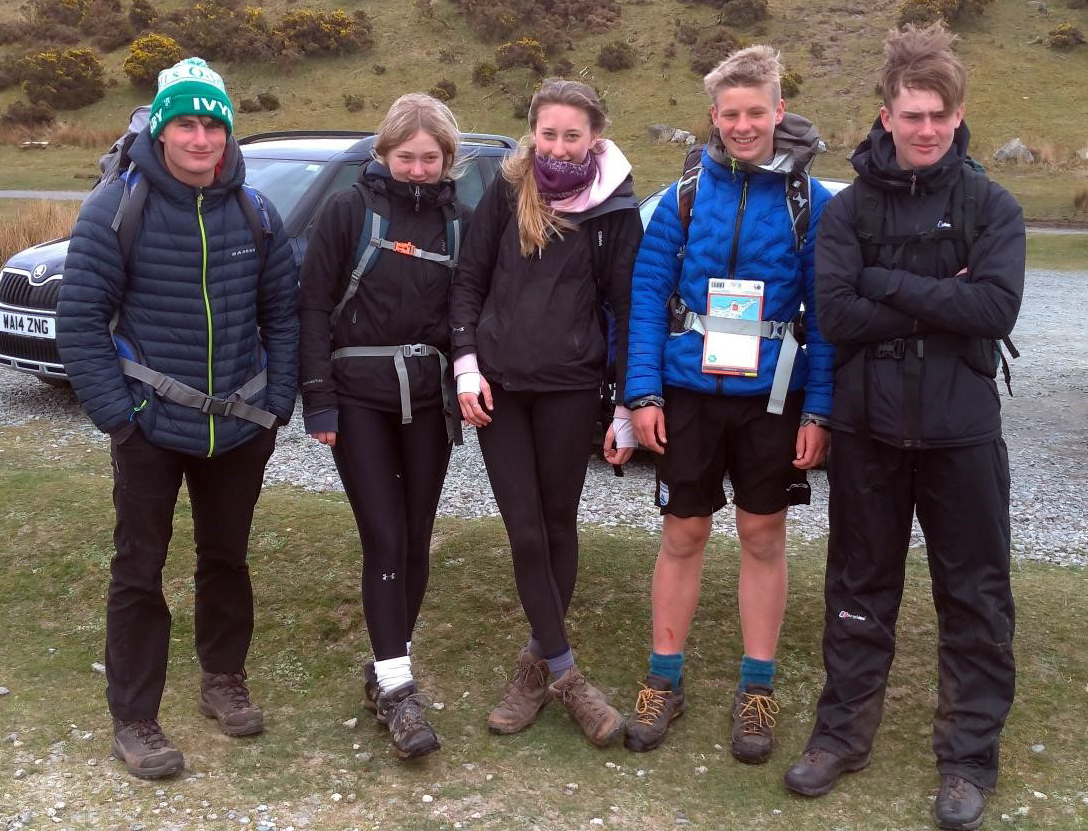 Dr McClelland said, "In a year when so little went ahead it was fantastic that they managed to complete their Silver DofE Expedition. A real sense of achievement for them." This comment was echoed by Ed, in Year 11, who added that the expedition had been both "a fun and challenging experience."
George said, "Completing the Silver DofE Award was very enjoyable. Since I do a lot already, the Skill and Physical sections were quite straightforward for me. My Volunteer work was doing grounds keeping, cleaning and odd jobs at our local church in Cornwood. The expedition was fun despite all weathers and uncomfortable conditions on Dartmoor. I would thoroughly recommend doing DofE as it takes you out of your comfort zone and you learn new things about yourself. I look forward to completing my Gold Award in the summer after A Levels.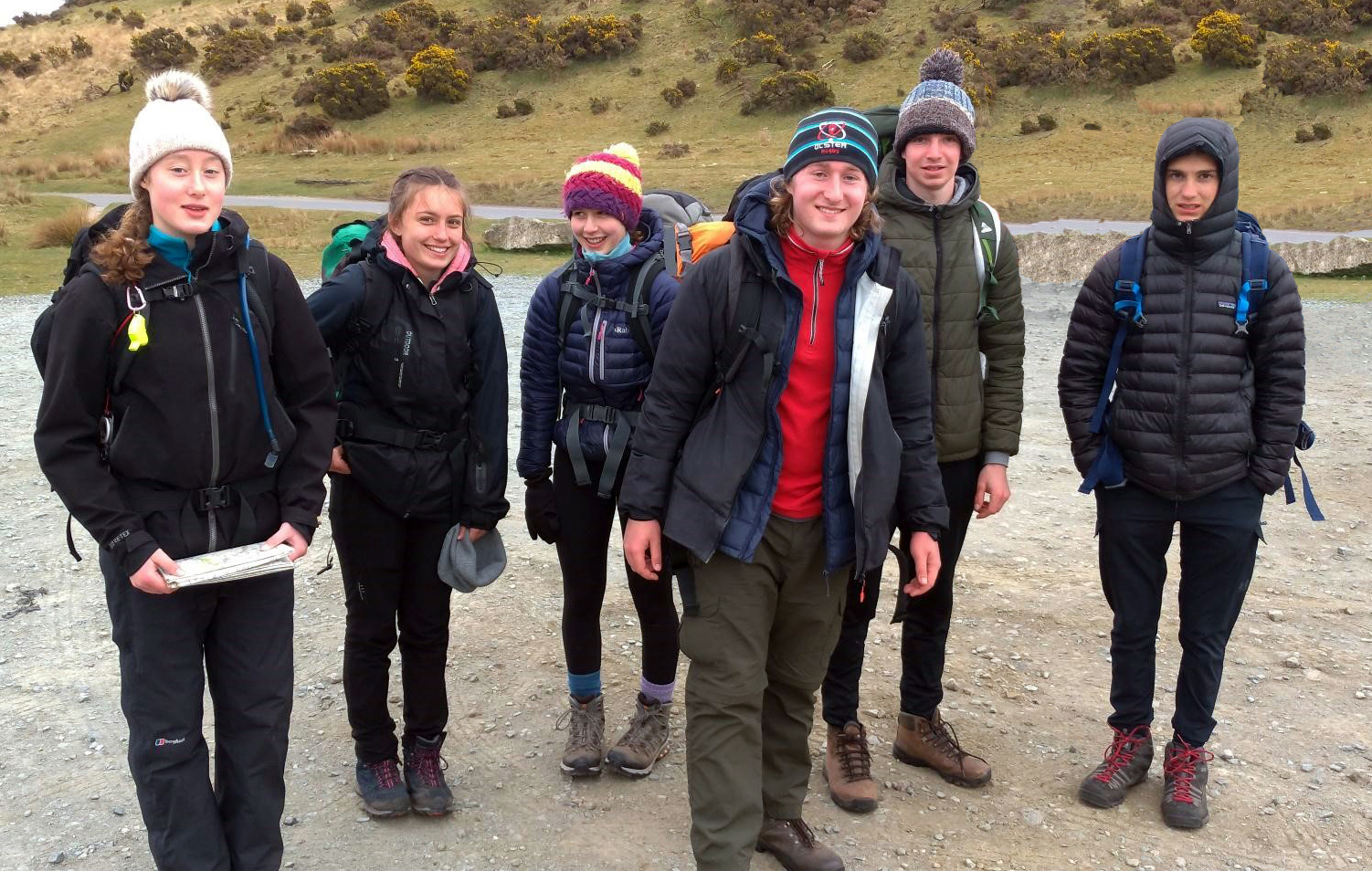 I feel it was very poignant that after all the hassle and delays of Covid-19 we finally completed our expedition in the same week that the Duke of Edinburgh sadly passed away. We are in his debt for creating this amazing scheme for getting young people involved with their community."
Former students Adam Tremlett, Jack Tremlett, and Dan Sansom, also reflect on their Bronze, Silver and Gold Duke of Edinburgh Award journeys. They were very fortunate to have been presented with their awards, together with Alyssa Oates and James Boyne, at St James's Palace, in 2016, in the presence of HRH Prince Phillip.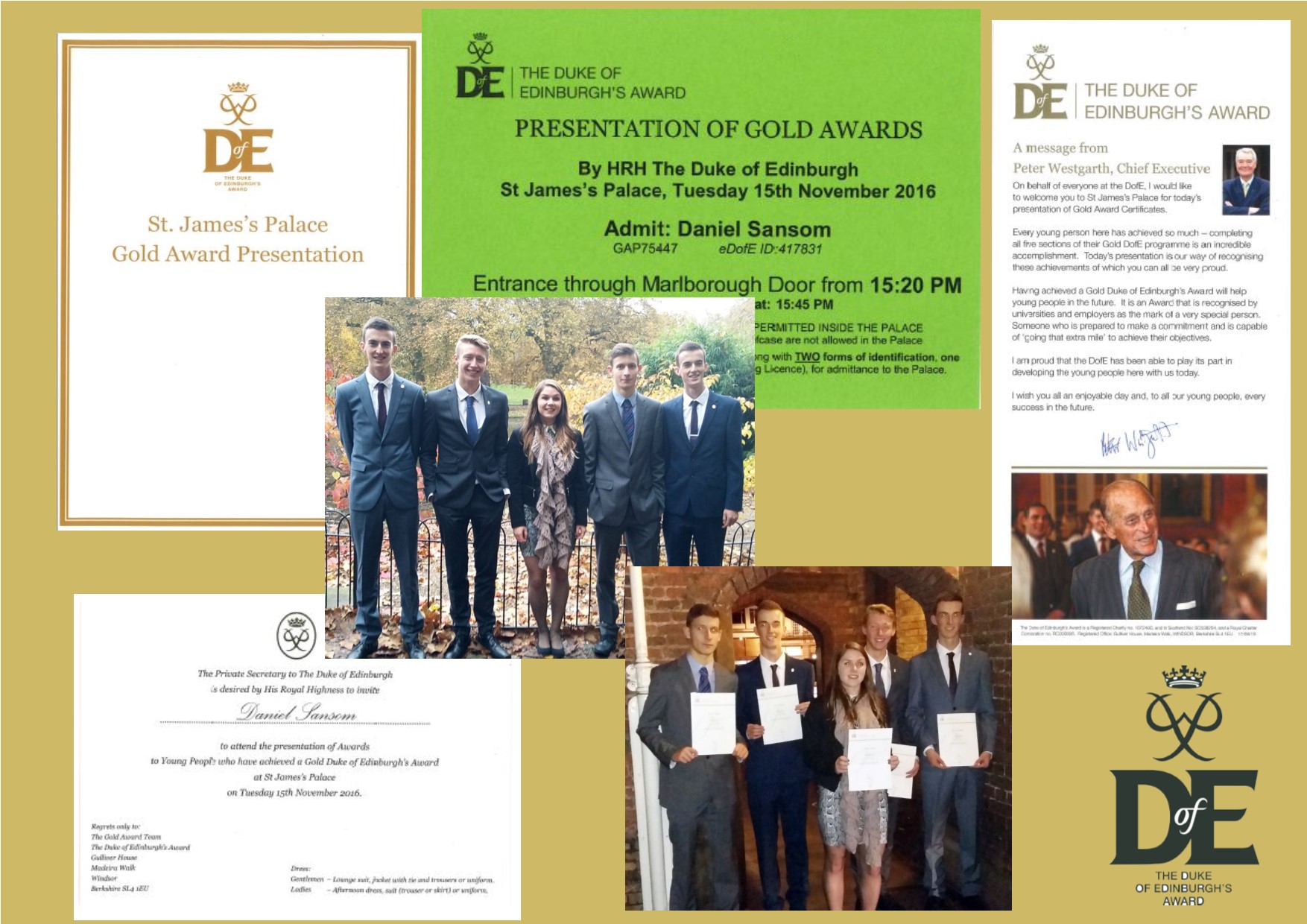 "Completing the Duke of Edinburgh's Award was one of the highlights of my time at Ivybridge Community College. Amongst many other activities I learnt to fish, assisted at a local football club and hiked in the Lake District. Throughout the Bronze, Silver and Gold awards I developed as an individual and made friends, but most importantly I had fun! The memories made will last a lifetime, including the honour of meeting the Duke himself at St James's Palace. Coming towards the end of five years at Medical School, I know the many attributes that I have developed whilst completing the DofE Awards have helped me get this far, and will continue to aid me throughout my career." Adam Tremlett, former student.
"Not only does completing the Bronze, Silver and Gold Duke of Edinburgh Award come with a huge sense of achievement, but you also gain wonderful memories from the vast range experiences that the awards encompass. The finale of my experience was completing a five day hike across the Lake District surrounded by great friends, which in itself was amazing. However, the special moments came from the months of volunteering, meeting inspirational children with learning difficulties, playing sport with a team I grew close to, and learning new skills along the way. I was also lucky enough to receive my Gold Award from the Duke of Edinburgh himself, who was as charming and entertaining as you would have expected. Now, in my final year of Medical School, I look back and can clearly see how the attributes developed through the DofE Awards, specifically those of determination, teamwork and organisation, have aided me, and will continue to do so in my future career as a Doctor." Jack Tremlett, former student.
"The entire Duke of Edinburgh Award scheme was an amazing journey which included helping many different charities and individuals alike throughout the various Skills and Volunteering sections. The expeditions stand out to me as being the most memorable experience, and were extremely rewarding to complete. For me, the scheme was all about setting personal challenges and pushing personal boundaries. The presentation at St James's Palace, and meeting the Duke of Edinburgh in person, after completing my Gold DofE Award, was a very proud moment that I won't forget. Gaining volunteering experience with charities shows commitment and also increased my self-confidence. I currently work as an 'Experience Guide and Educator' at The Big Cat Sanctuary, Kent, a role that I love and I'm excited to further my knowledge on the conservation of endangered species and how to care for them in captivity." Dan Sansom, former student.
"The Duke of Edinburgh's award is one of the key extra-curricular activities offered to students at Ivybridge Community College. The high participation rate each year demonstrates how highly the award is valued in our community. The award has enabled students to develop individually, as well as with others, through the completion of the different sections. Students often feedback to us just how influential completing the award was during higher education or job applications and interviews as it gave them such a range of diverse experiences to discuss. We will be eternally grateful to Prince Phillip, for its conception and lifelong continued support." Andrew Mitchell, College DofE Manager.

Ivybridge Community College is delighted to announce that it currently has 84 students participating in their Bronze DofE Award. 39 will be completing their training expedition with Dynamic Adventures in May and doing their qualifying expedition in June. The remaining 45 newer Bronze enrolment students will be taken through their expeditions before the end of the summer term by Andrew Mitchell and Caron Russell. There are 22 students currently progressing through their Silver Award programme and 16 Gold participants, who have completed their practice expedition and will be completing their awards during the summer holidays.
Caroline Johnson, Associate Leader, said, "We are lucky at Ivybridge Community College to have a dedicated team of DofE Leaders who work tirelessly to help support any student who wants to undertake the award. I always feel immensely proud when students talk of their expeditions or volunteering opportunities as I know the perseverance and commitment they have made. It was fantastic to hear about how the DofE experience has enriched the lives of former students and I hope that by them sharing their experiences it will encourage current students to become involved in the scheme."