An Emphasis on E-Safety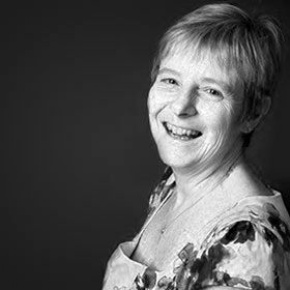 The College was delighted to host a two day programme of e-safety that was delivered to students, staff and parents/carers over Wednesday, 2 and Thursday, 3 December 2020. This was led by Sharon Girling OBE.
Sharon Girling OBE is a former police officer who retired following thirty years' service. Her final role was as an investigator at the Child Exploitation and Online Protection Centre (CEOP). She was at the forefront of a national and international response to online child abuse and developed the processes and procedures that led to the creation of CEOP. She is currently conducting training programmes for schools, law enforcement and businesses both nationally and internationally. Sharon has been awarded an OBE by Her Majesty the Queen for her services to policing.
During the day on Wednesday, 2 December students attended Year Group sessions via Teams. These sessions were supported by Pastoral Leaders and members of the College's Senior Leadership Team. The Year 7 session focused on bullying whilst Years 8, 9 and 10 looked at ensuring they did not share things with others that they later come to regret. Year 11 looked at how our digital footprint could impact College applications and job interviews in the future, along with practical advice about what to do if you are worried about anything you have posted. In addition to these Year Group sessions staff also had the opportunity to join Sharon for a staff only session.
On Thursday, 3 December parents and carers had their opportunity to learn more about e-safety through participating in the College's virtual ParentMeet meeting via Microsoft Teams.
"Sharon's sessions had something for everyone that joined her, staff and parents included. From cleaning up your digital footprint to turning off location services that tell everyone on the internet where you have been, who you were with and what you were doing!" said Nina Kyprianidis, Deputy Principal and Designated Safeguarding Lead.