Students Display Character Education through Home Learning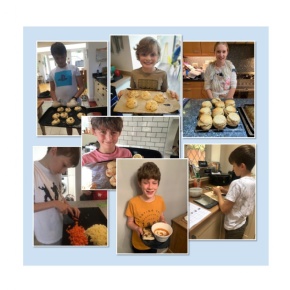 With the current restrictions in place throughout the country due to Covid-19, the Food Technology Department at Ivybridge Community College have had to schedule their practical cookery sessions for those students who opted for GCSE Food Preparation and Nutrition.
This unfortunately meant that the Year 7 students would not have the opportunity to complete practical lessons in College.
To support the learning and enrichment of our young people, Kylie Nichols, Teacher of Food Studies at the College, decided to set the practical tasks as 'optional but encouraged' home learning. She has been overwhelmed by the positive learning attitude and enthusiasm of the young students, saying, "The first two practical lessons were to make scones and soup. The students engaged with the home learning with exceptional effort and excitement; showing creativity and pride in presentation."
"This is an excellent example of how our students embrace opportunities and go above and beyond to demonstrate their creativity in a subject like Food, and also how they are adapting to new ways of working. Thank you to Mrs Nichols for setting up this enriching experience for the students." Kelly Olive, Deputy Principal.