Sensational Skydive for Hospital Charity
On Sunday, 10 June, Ivybridge Community College Data Administrator, Louisa Taylor, took part in a charity Sky Dive for the Keep Me Close Appeal, supporting the Neonatal Intensive Care Unit (NICU) at Derriford Hospital.
"I have always wanted to do a sky dive but have never been brave enough until now. I saw an appeal for 50 people to do it and signed up for the 15,000ft jump," said Louisa.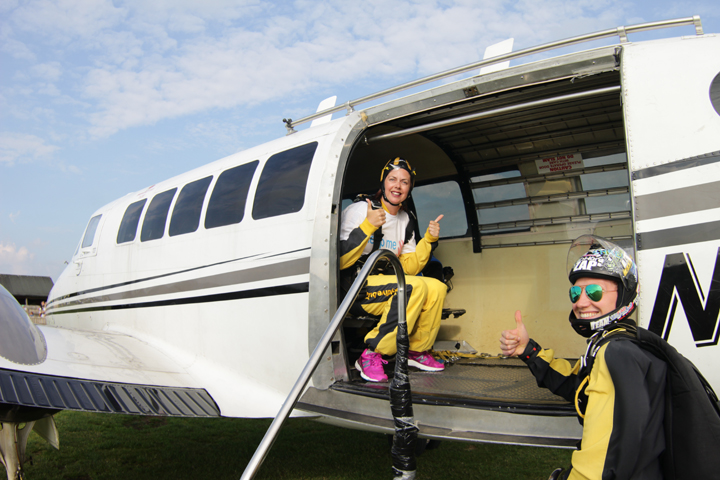 The NICU at Derriford Hospital cares for babies born from around the South West who have either been born prematurely or with other life threatening illnesses. As the ward has the highest level of expertise and equipment, babies from all over the South West are often transferred from other hospitals for a higher level of care when needed. It is the only ward of its type this side of Bristol. In 2014 alone, the ward cared for 1209 babies and their families.
The Keep me Close campaign is aimed at providing new and improved parental accommodation for the parents of the babies cared for on the ward. Because of the nature of the babies on this ward, the parents of the babies are encouraged to remain close by in the first few difficult days and weeks of their lives. During the time a baby is on the ward, as many parents as possible are housed in Derriford's on-site accommodation.
It has long been the dream of the hospital staff to provide better accommodation for the parents of the babies they care for and to provide a greater number of rooms. These parents are dealing with an incredibly stressful time and creating a "home from home" would really help to take away a small amount of this stress by enabling life to remain as normal as possible under the circumstances.
After the sky dive Louisa commented, "It was an amazing, unforgettable experience and definitely worth the eight hour wait for the clouds to finally clear. Well done to all the other people that also jumped on the day."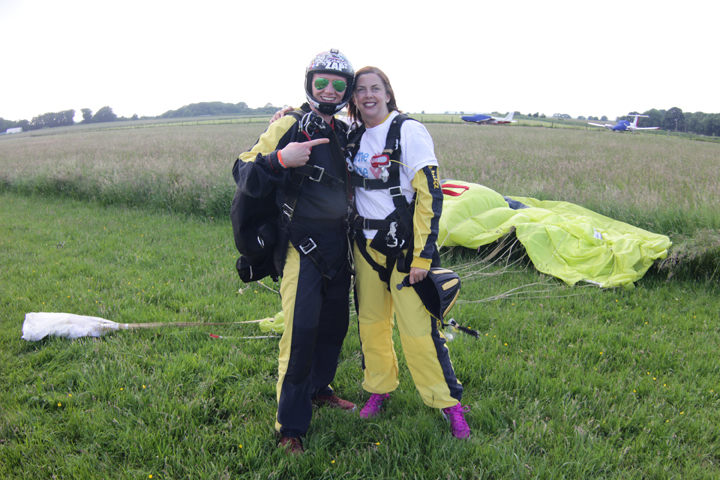 To date Louisa has raised an incredible £600 and would like to thank everyone for their sponsorship and support, If you would like to support Louisa please visit her
Just Giving page on - https://www.justgiving.com/fundraising/louisa-taylor7