College Rugby Alumni receive the call from their Country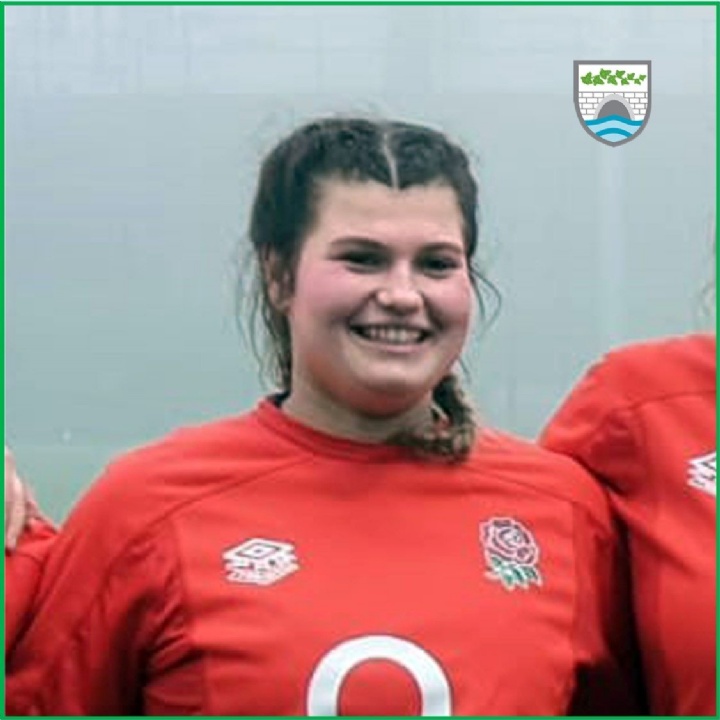 Ivybridge Community College would like to congratulate former students Hannah and Kayleigh on their recent selection for the England Under 18 Ladies Rugby Union Squad for the upcoming season.
Impressively, the team have already taken victory at the birthplace of the game against their Welsh counterparts.
The first International test match of the season was also the first ever Women's International to be played at Rugby School and the teams had the honour to contest the match on the very field that William Webb-Ellis is thought to have first developed the game 200 years ago.
Speaking before the match, England Head Coach James Cooper outlined 3 key messages he had passed to his team including 'to be controlled with what they do, to be precise with what they do and finally, be ruthless when we get the opportunity to finish.'
Despite being pipped to the post by the Wales Under 18 team in both of their previous test matches, Hannah Sams (pictured) and Kayleigh Priest's team took their coach's words on board, winning on this occasion by scoring 8 tries to 1 and 48 points to 5.
Hannah's selection follows her success last year having been selected for the Under 18 team (as reported in the Spring 2022 edition of the Echo); highlights included making the team for a Test Match against France as well as the Six Nations campaign and playing as a member of the Exeter Chief's Youngsters team.
Meanwhile, Kayleigh was given the opportunity to represent her country as a replacement during the second half.
Next up for the team will be the Under 18 Six Nations Festival at Wellington College in April.
Good luck to Hannah and Kayleigh.