Virtual Work Experience
We realise that many students would have missed out on their work experience this year and we have put together some virtual options for them to use.
Please see below for Virtual Work Experience opportunities -
---
Accountancy
Architecture and Design
Halliday Fraser Munro
"We have developed this new educational space to make our work experience programme available to students who are interested in architecture and design and would like to explore what this exciting industry is all about."
Banking and Finance
Santander
Please find below a link for the 'Emerging Talent' Santander Site.
Currently it informs students that there will be an update on places for 2021 very soon.
We are happy to help with any mock interviews as well. We have been doing these virtually by Zoom for other schools and colleges.
https://www.santanderjobs.co.uk/settingpotentialfree/work-experience.php
Engineering
Aerospace Virtual Work Experience
Airbus is an international reference in the aerospace sector. They design, manufacture and deliver industry-leading commercial aircraft, helicopters, military transports, satellites and launch vehicles, as well as providing data services, navigation, secure communications, urban mobility and other solutions for customers on a global scale.
During this free two week virtual work experience programme you'll meet (virtually) team members from some of the key teams within their business from space to civil aviation. You'll learn about key elements of Airbus' business including sustainability and manufacturing. Finally you'll complete work and assignments to get an understanding of what life at Airbus is like.
The programme involves around 10 hours of activity. You can complete the work over 2 weeks meaning you can fit it around your schedule whether that be school or college. There are live workshops but if you're unable to attend these a recording will be added.
The programme will take place between 30/11/2020 and 13/12/2020. You do not need to be available full time during those dates but you do need to be able to complete 10 hours-worth of activity over the two weeks.
https://www.springpod.co.uk/airbus-aerospace-work-experience/
---
Babcock International
Subject: Babcock Virtual Future Engineers Work Experience 2021
I am pleased to be able to share with you the details of our Work Experience programme for 2021.
Our programme this year will be run virtually over a 1 week period in July 2021 and is open to students in both years 10 and 11.
Please find all of the information required on our attached poster, along with our application form. Please note; the closing date for applications is Friday, 29 January 2021.
You will see from the attached poster that we are holding a virtual Careers Evening via Zoom on Thursday, 14 January between 6.30pm and 7.30pm. During this session we will be answering questions around the Work Experience programme itself but also the opportunities that are available on our Apprenticeship Scheme. Parents and teachers are more than welcome to attend this session.
Entrepreneurship
Peter Jones Foundation - Insight into Entrepreneurship
During this free virtual insight day you'll create your own business idea for how to turn £500 into £5,000. You'll build a marketing strategy and then pitch your idea to investors. The best pitch idea will win £500 to turn the idea into reality. You can take part in the event live or catch up by watching the recordings once you finish school/college.
You'll take part in virtual workshops covering: how to identify a gap in the market, how to build a successful marketing strategy and how to pitch to investors.
https://www.springpod.co.uk/peter-jones-foundation-insight-day-19-11-2020/
Healthcare
Proud to Care
Here is the link to our work experience section of the Proud to Care website. There are links there that students can use to contact NHS Trusts and find out what their offers are around work experience. Obviously at present, this has been paused because of the increased risk with the pandemic, but hopefully Trusts will be able to welcome students in at some point next year, depending on how the situation pans out.
Our website also has some great case studies from real people in Devon, from a variety of careers and backgrounds, on our We Care page, which can be a great inspiration for young people thinking of a career in the health and care sector, as well as a wealth of careers guidance and advice on our Careers page.
Information Technology
Cisco's Pathway To Your Future Girls' Work Experience
Programme details:
17-19 February 2021
9am-5pm each day
Online – Cisco Webex
The programme will take a deeper look into Cisco departments and provide opportunities to spend time with teams, albeit virtually. We'll do some networking, there will be a business challenge that you work on as a group and we'll be learning about and practising employability skills such as interviewing and CVs. Plus learn about routes into Cisco straight from school via the apprenticeships, as an intern once at university or as a graduate after university. This is a full three days of learning opportunities. You will need a device, preferably with a camera, to join the virtual meetings. A laptop is best, with a tablet and then a phone in the order of how to get the best experience.
If you are female or identify as female and are in Year 12 or 13 you can apply for this programme.
Deadline for applications is 11 December 2020.
Journalism
National Council for the Training of Journalists
Develop your journalism skills with free resources from the NCTJ
New to journalism, or just want to brush up on your knowledge of a particular topic?
Here you will find our series of free journalism masterclasses, led by the NCTJ team and journalists in a variety of roles - you may even see some familiar faces! We also have a workshop on Google tools for journalists, and a range of tips and hints about working as a freelance, selling yourself at interview and many more.
This free resources area will be updated regularly with new materials
We have recently launched an e-learning platform called the Journalism Skills Academy, and our free resources area might be useful for your students. All of our summer school videos are there, along with various other careers resources. Here is the link to the free resources area: https://nctj.mylearningapp.com/course/index.php?categoryid=2
You may also find our new journalism careers guide useful. You can access the digital version here: https://www.nctj.com/downloadlibrary/CAREERS%20GUIDE%202020%204WEB.pdf
Marketing and Design
Hunter Bevan
Do you know a young person who was looking forward to a work experience placement in a design studio or a marketing agency this summer? Maybe you're a student yourself who is missing out on that opportunity due to COVID-19 restrictions? While we can't do that this year, we can still offer a virtual experience.
Medicine and Dentistry
Plymouth University - Peninsula Schools of Medicine and Dentistry
https://www.plymouth.ac.uk/study/outreach/medicine-dentistry-biomedical-healthcare/work-experience
The closing date for work experience applications is the 22nd January 2021.
---
Brighton and Sussex Medical School.
"Suitable for those looking to apply to medical school, this virtual work placement introduces students to the NHS before exploring the roles and skill sets of six different medical specialists."
February 2021 update -
Upcoming events and activities from the Outreach Team at Brighton and Sussex Medical School -
2020 Information -
Royal College of General Practitioners
Aspiring medics aged 16+ are required to develop an understanding of medicine when applying to medical school. Work experience is one way to gain insights into medicine, the RCGP have created another.
Observe GP provides is a free, online interactive video platform providing insights into general practice. Available at rcgp.org.uk/observegp
STEM
Engineering Development Trust
EDT (Engineering Development Trust), offer young people active learning experiences in STE(A)M related careers, giving them the opportunity to gain knowledge and exposure that will help them make decisions about their future.
​Our aim is to increase interest in STE(A)M careers (Science, Technology, Engineering, Arts and Maths) through a variety of engaging and dynamic programmes for ages 9-21 that replicate experiences found in the workplace. Some examples include industry mentored projects, school activity days, specialised taster courses and industrial placements. All these programs work to develop students' teamwork, problem solving, communication, digital skills, numeracy and project management - increasing the confidence and employability of young people.
Please see the link below for more information regarding the Year in Industry (YINI) Scheme.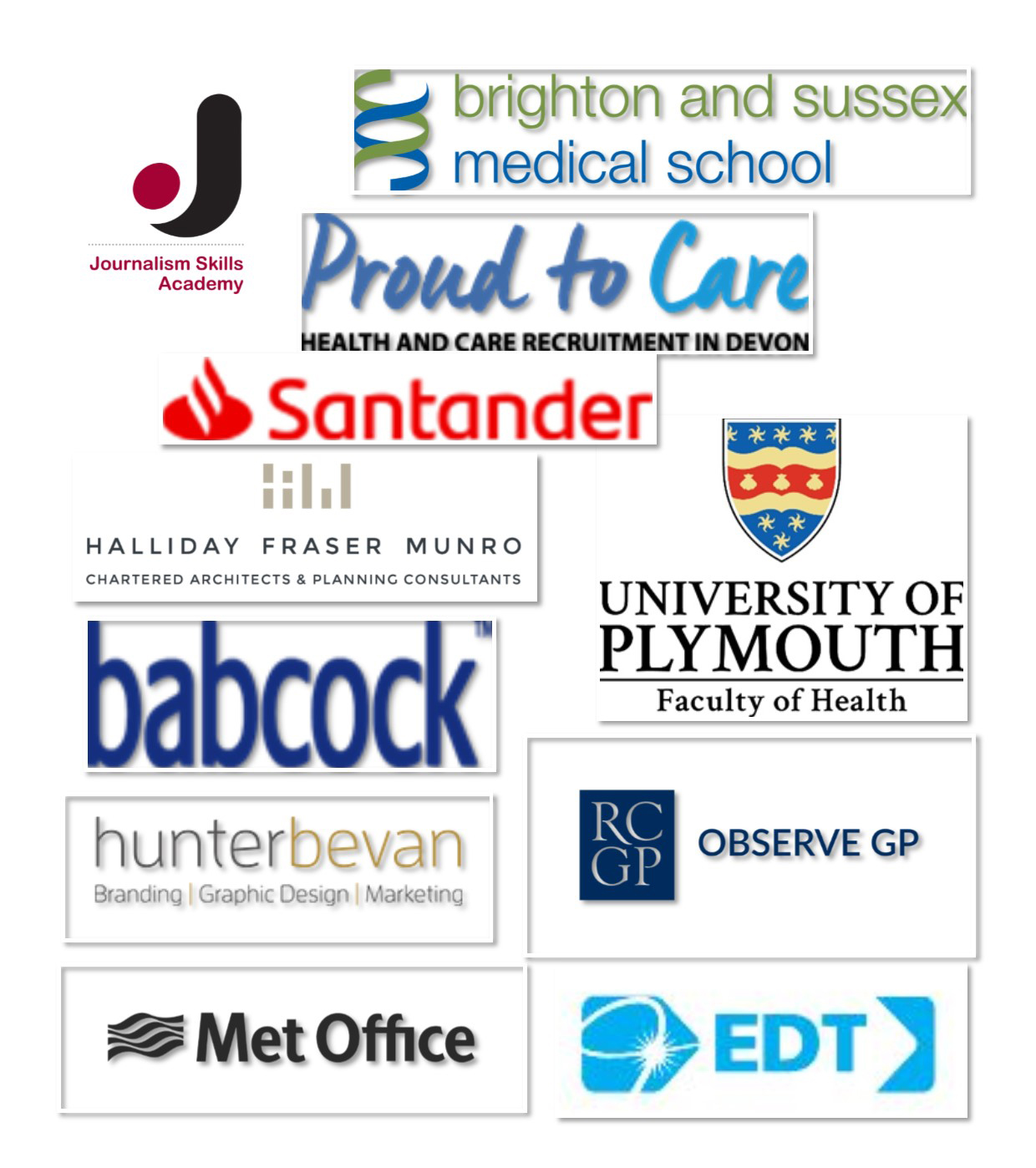 **Disclaimer** While we have made every effort to verify all contributors and their contributions to the 2020 Virtual Work Experience programme, Ivybridge Community College is not responsible for the content that third parties publish, upload or transmit via You Tube or from their own websites. Although we have checked all links prior to publishing under no circumstances will Ivybridge Community College be responsible or liable for any link or video content communicated within this Virtual Work Experience programme.