Ofsted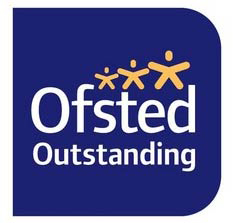 The College is one of very few schools that has had six consecutive Outstanding Ofsted reports over the last 20 years. The College reports are 2013, 2011 (for English), 2009 and 2006. In 2010 the College converted to an Academy.
The Department for Education requires the following information to be published on the College website (Published 30 June 2016 - Last updated 25 October 2018).
This link provides shortcuts to the key information.
"All Students make excellent progress when learning a wide range of subjects."
Ofsted 2013
In order to maintain our outstanding standards and continually challenge ourselves, we have joined a group of schools called 'Challenge Partners', which provides the opportunity for schools from across the country to work together.
During the Spring Term 2016 a group of four senior leaders and a HMI Ofsted Inspector spent two days at the College observing lessons just before February half term, meeting with a variety of middle and senior leaders and most importantly talking to students to evaluate whether or not the College still met the high benchmark of the new Ofsted criteria for Outstanding. Therefore we are delighted to confirm that this is still the case, Ivybridge Community College is still outstanding in all areas.
Ofsted reports can also be found here on the Ofsted website