Family Support
Please follow our link to access the Family Lives website. Family Lives is a 24 hour parent-line service. Parents and carers can call about any family issue, big or small. They can email or speak with parent support workers or ask for access to Face to Face groups that are run nationally.
You may also like to visit the ThinkUKnow site. ThinkUKnow is an education programme from the National Crime Agency's CEOP Command. Since 2006, ThinkUKnow has been keeping children and young people safe by providing education about sexual abuse and sexual exploitation.
The Royal Society for the Prevention of Accidents (ROSPA) also has a very helpful and informative site.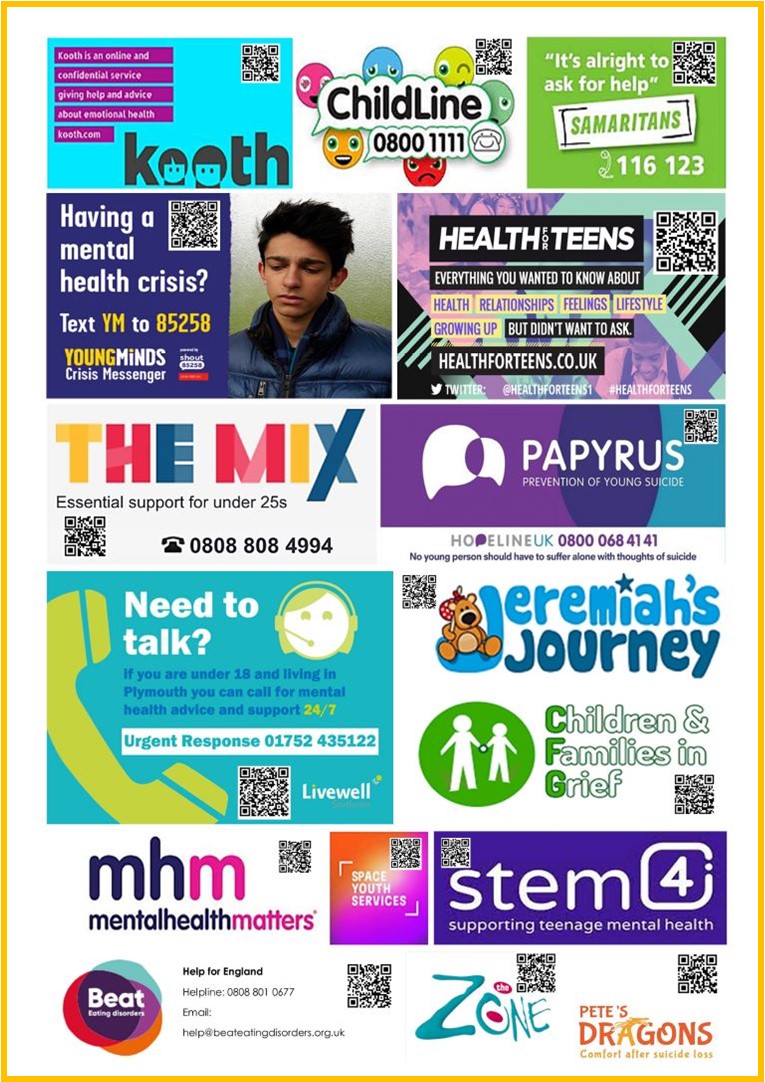 Please click link below to view a copy of the College's 'Who Can I Talk to?' Document and an Early Help information document by the Devon Children and Families Partnership.