Contact Us
Ivybridge Community College
Harford Road
Ivybridge
Devon
PL21 0JA
Principal: Mrs Rachel Hutchinson
Principal's PA: Melanie Vincent
Telephone: 01752 691000 (Calls may be recorded for training and monitoring purposes.)
Absence Line –01752 891777 (24hr answer machine)
Email: icc@ivybridge.devon.sch.uk
Director Of SEND: Sally Banfield
Chair of the Governing Body: Mike Saltern (Please contact him via the College)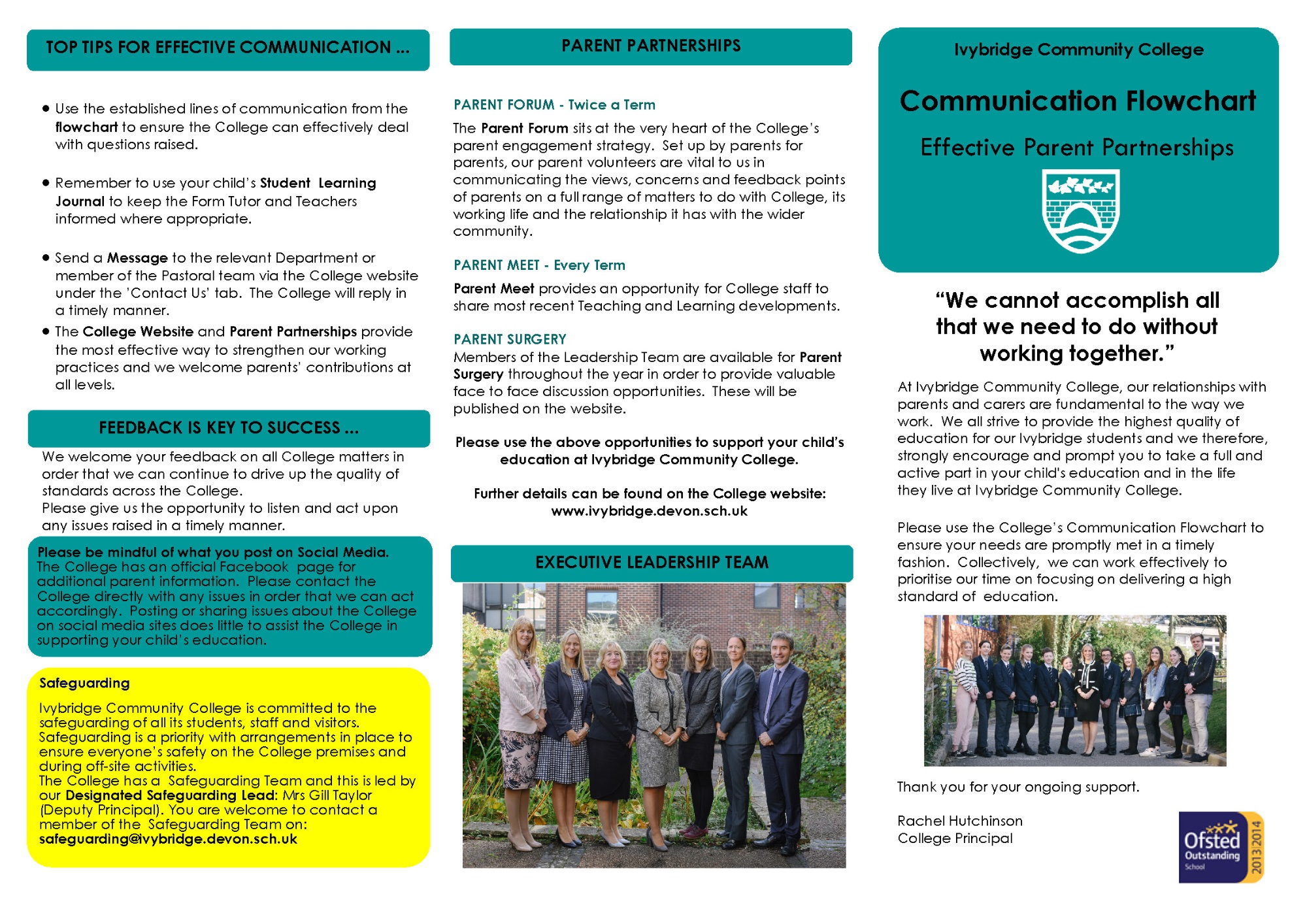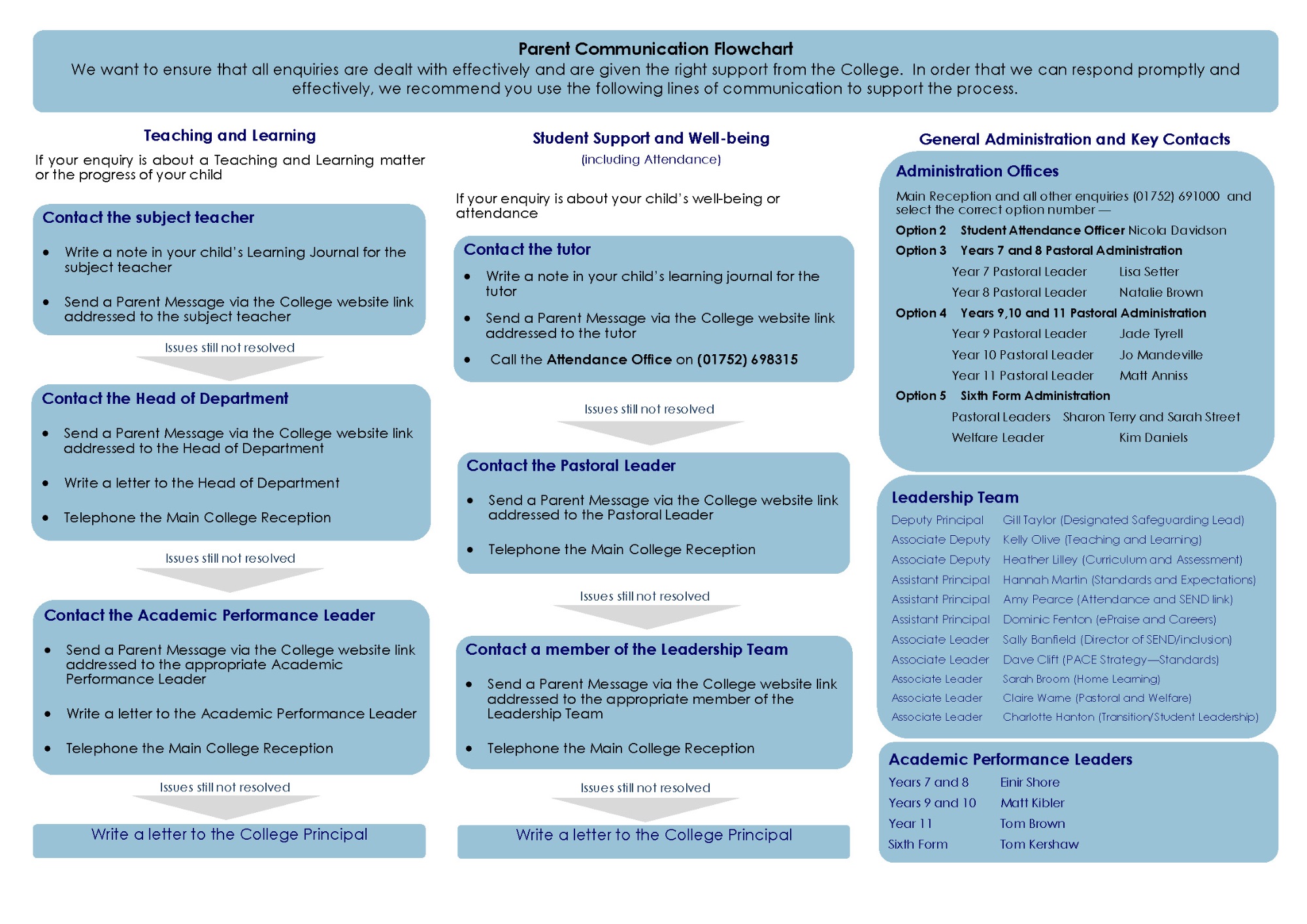 Student Absence Telephone Number (01752) 891777
Directions
Please view google maps to find our location
Contact us form
Send a message to the College or Department
ADMISSIONS
Find out about our admissions process
Complaints
Find out about our complaints procedure
Exam Contact Information
Sixth Form Admissions
If you would like to make an enquiry about admissions, please use the contact form.
If you are an existing member of the Sixth Form or a parent/carer of a student, you may wish to direct enquiries to the following staff members, who can be contacted by e-mail or by ringing the main College telephone line (01752 691000), or fill in this form.
Ivybridge Academy Trust, known as Ivybridge Community College, is an exempt charity. Company No. 07398467 Ivybridge Academy Trust is a company limited by a guarantee registered in England.