Careers
Careers education at Ivybridge Community College starts in Year 7 and continues through to Year 13.
---
Please click the links on the right to access Unifrog, the Virtual Careers Fair and Virtual Work Experience
We focus on creating opportunities through our curriculum for young people to learn new skills, develop resilience and have encounters with external parties, individuals and organisations. We employ the services of a dedicated careers professional from Careers South West to offer independent advice and guidance at critical times. We meet with students and parents during times of transition, for example from KS2 to KS3, from KS3 to KS4 and from KS4 to KS5.
We have numerous links through all our stakeholders with local businesses and employers. We are currently working with the Southern Construction Framework on their Adopt a School Partnership. The College uses Uni-Frog online, "a bespoke one-stop-shop where students can explore their interests and then find and successfully apply for their best next step after school".
Our careers advisor is Helen Bartlett.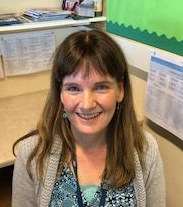 Helen works with young people in college and after leaving education, up to age 20, in order to help them make successful transitions into employment, education and training. She supports students through one to one careers guidance interviews with students in Year 11 and any students who need support in Years 12 and 13. She can help students identify their skills, provide them with information on all the options available to them and support them to broaden their horizons and access their chosen path. She works in partnership with regional schools and colleges and other support providers. Helen also attends the Sixth Form Open Evening, Year 8 Options Evening, Careers Fair and GCSE results day to support students and their parents. She provides assemblies and talks on apprenticeships and option choices to different year groups.
Management of provider access requests
Providers wishing to request access should contact:
Dominic Fenton, Careers leader, telephone (01752) 691000
Email: dfenton@ivybridge.devon.sch.uk

Opportunities for access
A number of organised events, integrated into the College calendar will offer providers with an opportunity to speak to students and parents/carers. Please see our careers programme and College website to find out more about opportunities offered to our young people and speak to our careers leader to identify the most suitable opportunity for you.

Premises and facilities
The College has a range of venues and facilities.
Visitors are welcome to leave a copy of their prospectus or relevant course literature at College reception.
Destinations
Of students who completed KS4 in 2016, 97%, were in sustained education, employment or apprenticeships, and in 2017 95%. This was significantly higher than the national proportion (94%).
Traditionally the College has a higher proportion of students who move into apprenticeships, 11% in 2017. About 55% of students continue into the College Sixth Form.
---
DfE Resources for Post 16 options
The Department for Education has put together a couple of simple and handy guides to inform young people and their parents about all of the options open to them post16
C.V. Templates and Ideas
https://www.careerpilot.org.uk/information/a-job-or-career/cv-builder
https://www.reed.co.uk/career-advice/school-leaver-cv-template/
https://nationalcareers.service.gov.uk/get-a-job/cv-sections