Admissions
**Applications for September 2020 Entry will open in December**
We are delighted to welcome you to our Sixth Form Open Evening on Wednesday, 13 November from 5pm until 7pm. For more information, please click here.
If you are a current student at Ivybridge Community College, further information will be provided via assemblies at College. All current students will be issued with an Ivybridge Sixth Form prospectus in December.
If you are currently at another school and thinking of applying to our Sixth Form, why not come to one of our Open Mornings after the Open Evening?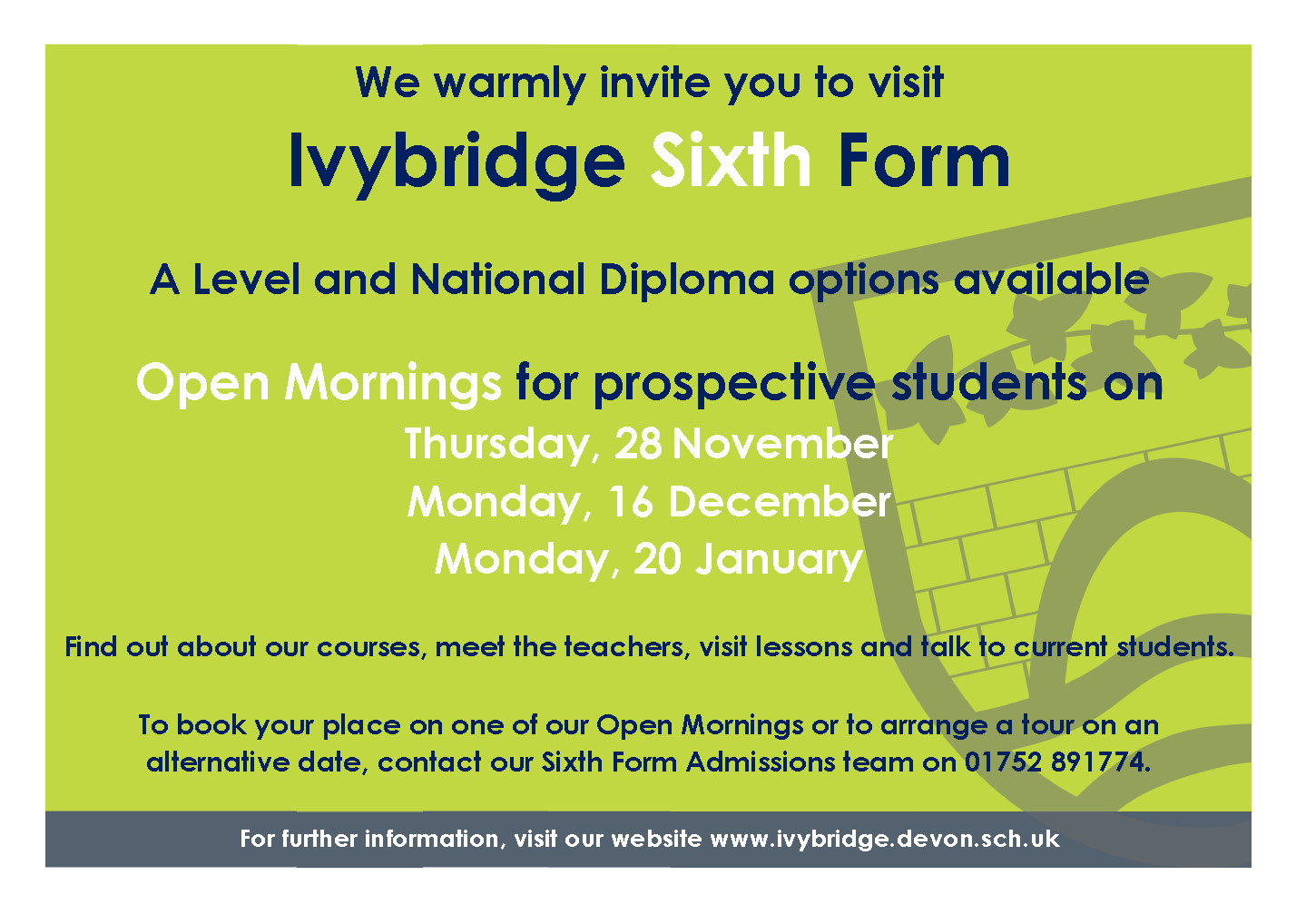 For further information, please do not hesitate to contact the Sixth Form Team using the options below:
Sign up to an Open Morning please click here
Request a Prospectus (issued in December) please click here
General enquiry to the Sixth Form Team please click here