Christmas Carol Service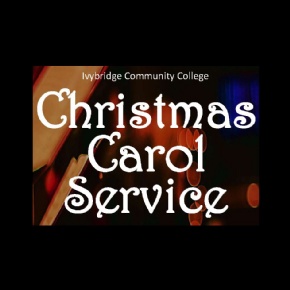 This wonderful Christmas event will be held on Wednesday, 18 December 2019 at 6.30pm, at St. John's Church, Blatchford Road, Ivybridge.
Tickets cost £3.50 Adults and £2.50. Concessions are available from - www.ticketsource.co.uk/ivybridge
Please note that the College's Performances are fund-raising events. All funds raised from admission charges are used to support our programme of productions, concerts and exhibitions.