South West Coast Path Headcase Charity Fundraising Walk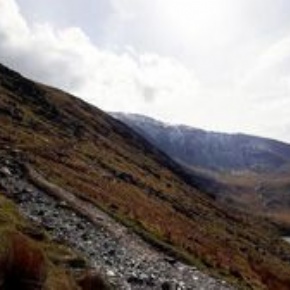 Key Stage 4 Administrator, Alison Richards, is participating in a 105.3 mile walk around the South West Coast Path from Penzance to Padstow with her sister during August, to raise money for the Headcase Charity.
Alison's brother-in-law passed away on 28 December 2017 after a five month battle with a brain tumour. Money raised will go the Charity Headcase which dedicates its funding solely to research to find a cure for Glioblastoma Multiforme (GBM) brain tumours.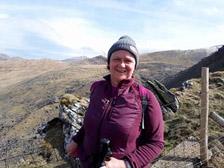 Training has been going well for the walk which saw Alison and her sister starting off walking eight miles every weekend to seventeen miles by April. To test their strength and resilience during the Easter holidays Alison, together with her sister and nephew, climbed Mount Snowdon in the Snowdonia National Park, Wales, through gale force winds and with snow on the ground. "We were very emotional as we reached the summit 1,085m above sea level and rang our mum to say we had completed the climb as we were due to complete the climb the day after, but due to the weather conditions went a day earlier." said Alison.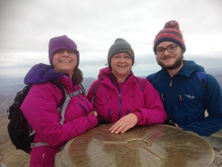 Alison's sister has currently raised over £2,000. If you would like to sponsor her for the walk further details are available on the following website. https://www.justgiving.com/fundraising/karen-bownes. A sponsorship form is also available in the KS4 Office.