Celebrating British Science Week at Ivybridge Community College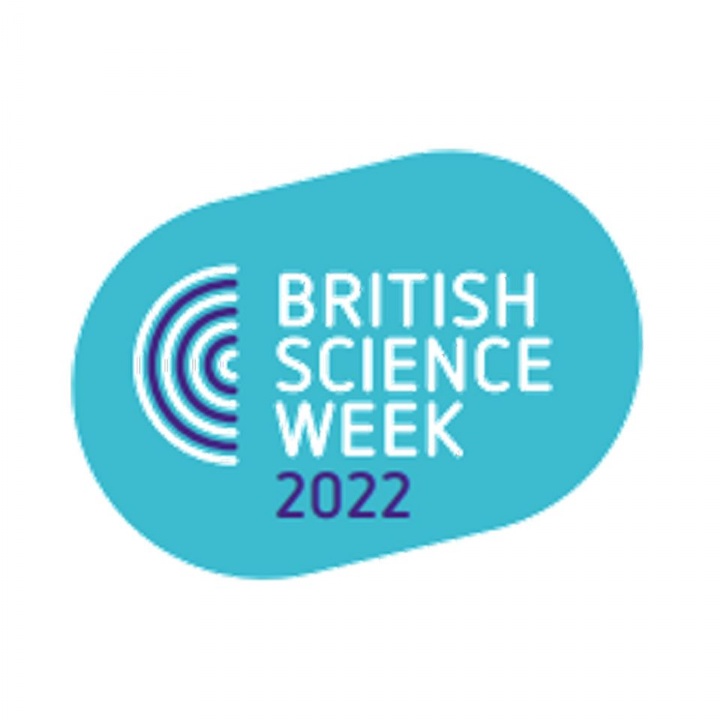 The College's Science Department celebrated British Science Week from Monday, 14 March to Friday, 18 March 2022, with a host of exciting opportunities for all students across the Year Groups.
Please see drop down menus for session content, photos and staff and student comments
---
Careers In STEM
Science is the key to unlocking a variety of rich and varied career pathways. Throughout lessons during science week, teachers in science will be talking to students about career possibilities across Biology, Chemistry, Physics and Mathematics.
If you would like explore a range of opportunities please visit the link here from stem.org.uk.
They have put together a selection of videos that help bring careers across STEM to life.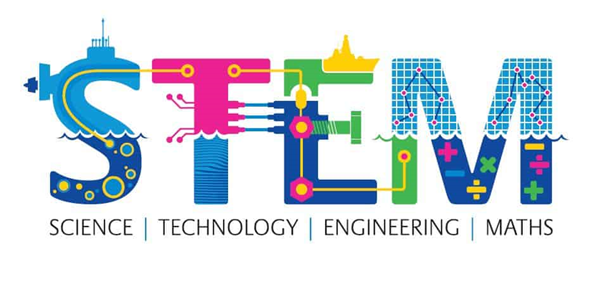 Dartmoor Zoo – Coral Jonas
Coral is the Chief Operating Officer at Dartmoor Zoological Society. She talked about what it's like to work at the zoo and the careers that are available in the animal sector.
Coral spoke to students about animal conservation, the work that Dartmoor Zoo carries out and the importance of species protection for increased biodiversity.
Denise Smith, Director of Science, said, "With so many of our students wanting to enter careers in working with animals, the talk from Coral Jonas and Francesca Canale-Dow from Dartmoor Zoo was invaluable. They gave practical advice about courses our students could study and the importance of volunteering, as well as the variety of roles available and examples of the kinds of tasks their jobs involve. Coral and Francesca also brought a royal python and a bearded dragon for our students to meet and learn about their needs, discussing both species' key physical features and how they have adapted to survival in their natural environment. "
Filham Park Vets – Alan Johnson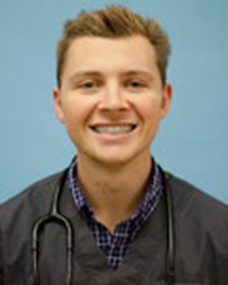 Veterinary Surgeon Alan, from Filham Park Veterinary Clinic, joined their team in July 2018, after graduating from the Royal Veterinary College in London. He is a former Ivybridge Community College student and did his work experience as a student at Filham Park Veterinary Clinic.
Alan carried out a suture workshop (technique used to stitch up animals) with students and answered any questions relevant to those interested in working with animals in the future.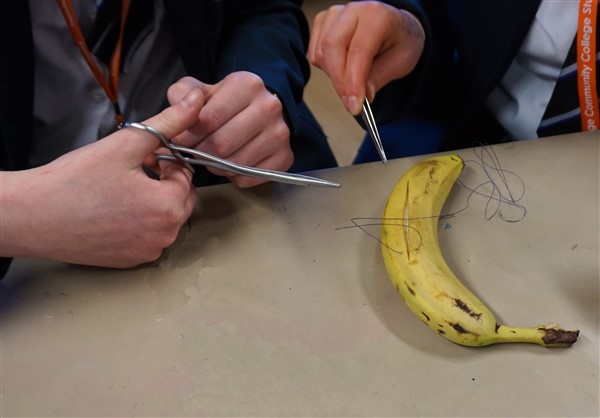 Denise Smith, Director of Science, said, "With so many of our students wanting to enter careers in working with animals, the talk from Alan Johnson of Filham Park Veterinary Clinic was invaluable. He gave practical advice about courses our students could study and the importance of volunteering, as well as the variety of roles available and examples of the kinds of tasks their jobs involve"
King's College London - Dr Richard Brock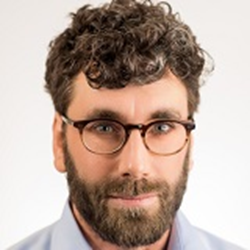 Dr Brock is a lecturer in Science Education at King's College London. In his session he looked at the use of storytelling in Physics to develop knowledge and understanding. He retold the stories of famous Physicists and how these stories influenced their theories and findings.
Before joining King's, Dr Brock worked as a secondary school Physics Teacher.
Dr Brock has developed a series of booklets with the Institute of Physics that list stories for use in teaching physics.
"There were some weird and wonderful tales of famous scientists." Harry,Year 10
Naturally Gorgeous Cosmetics – Leoni Adams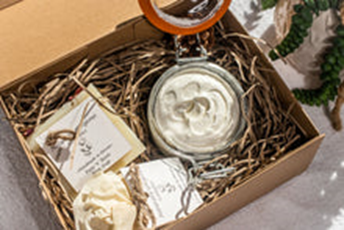 Leoni delivered a workshop to students on how to craft their own bespoke bath time masterpiece using natural ingredients. All students made at least two bath bombs using a range of kitchen ingredients, essential oils and coloured powders. The results where outstanding. It mixed chemistry, creativity and a lot of fun.
Freya Davidson, Science resource assistant, said, "We can't thank Naturally Gorgeous Cosmetics enough for coming in to run a session with our students. Each student got to make two bath bombs completely from scratch, weighing out the ingredients to form the correct consistency for the perfect fizz! Students were able to customise their bath bombs with an array of colours and scents which filled the room with a wonderful aroma."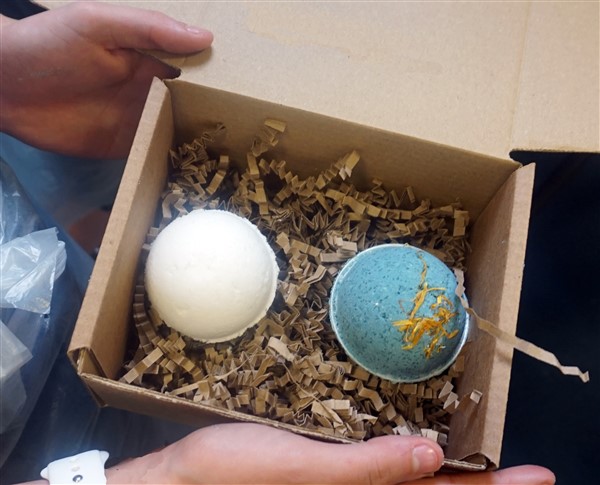 "I enjoyed making the bath bombs because there wasn't a lot of ingredients, and it was easy to make. I also liked all the different scents and oils." Chloe, Year 7
"The bath bomb workshop was fun and I really enjoyed being able to customise our own scents." Isla, Year 8
"I really enjoyed making them, and it felt relaxing. It's going to be a great present." Charlotte, Year 8
Naturally Gorgeous Cosmetics is owned and run by Leoni Adams, a Marine Biologist, based in Plymouth, Devon. With a passion for the ocean, and a background in science, the company was started to provide a solution to a plastic-waste-free skin and hair care routine. Focusing strongly on natural, nourishing ingredients, shampoo and conditioner bar recipes have been developed, trialled and refined.
"I just wanted to say thank you for having me in today. I really enjoyed running the session. The students seemed to really enjoy themselves too!" Leoni
Have a look at the link below for Naturally Gorgeous Cosmetics, handmade locally in Plymouth. https://www.naturallygorgeouscosmetics.co.uk/
Jenner Institute, Oxford University – Dr Sean Elias
Dr Elias is Public Engagement with Research Lead at the Jenner Institute, University of Oxford. He is an immunologist by training and is one of the many scientists from around the world who worked on the Oxford/AstraZeneca vaccine for COVID-19.
Dr Elias presented to students on the history of the last two years of COVID-19 vaccine development at Oxford.
Sixth Form and Year 11 students found this presentation informative and insightful, backing up their Biology studies in the area of Immunology.
Jon Lyall, Head of Biology, "Dr Elias delivered a session full of interesting and relevant real life Science. He gave an insight into what it is like to be a working research scientist and discussed the development of the COVID-19 vaccine in an entertaining and accessible talk. Many of the students present are considering a career in Science and this session gave them an idea of what this will entail."
"I was intrigued to find out about the COVID-19 vaccine and its development." Jack, Year 10
University of Plymouth – Dr Mario Gianni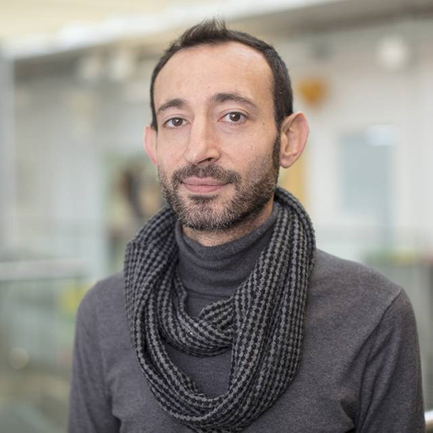 Dr Gianni is an Associate Professor of Robotics at the University of Plymouth, School of Engineering, Computing and Mathematics.
His knowledge and expertise mainly focus on the design and development of models and methods to solve complex problems in Robotics.
Dr Gianni ran a workshop on how to assemble some robot components to make a robot capable of moving.
"I thought it was interesting learning about batteries, cost and the different parts of a robot." Isla, Year 8
University of Plymouth – Dr Roy Lowry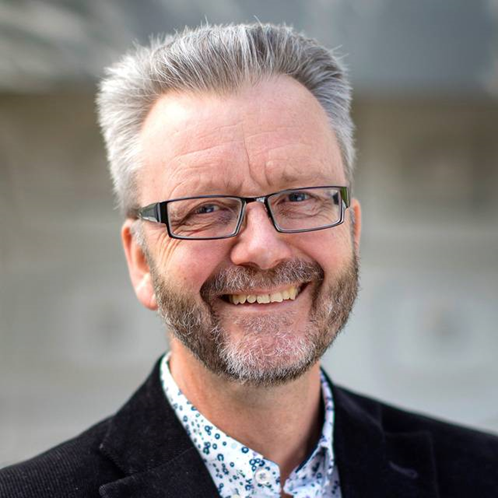 Dr Lowry is an Associate Professor of Physical Chemistry at the University of Plymouth and an accredited Pyrotechnic Firer for Alchemy Fireworks. Dr Lowry has always been passionate about science and fun of practical chemistry. He wants to "blow away" the image of scientists as intellectuals who don't have any fun.
The Science Department was delighted to welcome back Roy Lowry, who showed our students that careers in Chemistry do not all involve wearing a white coat. Roy, with his vast experience of pyrotechnics, showed our students the kinds of chemicals used in the preparation of fireworks, with lots of awesome demonstrations, resulting in many rounds of spontaneous applause.
His pyrotechnics display was amazing, as he has a lot of experience, having acted as a scientific adviser for several TV companies.
"I found it very interesting and funny at times. I loved how he decided to bring in something that was so special and hard to get to show to a group of children, thank you!" Charlotte, Year 8
"I loved the Jelly Baby experiment and the way it glowed and wobbled in the test tube." Toby, Year 8
"I thought the pyrotechnics was really good and fascinating. It was amazing how fire could change colour using different metals and how certain substances create fire and explosion." Year 8 student
"I loved the show, it was very exciting. He blew up lots of things." Angus, Year 8
University of Plymouth – Dr Kevin Hambridge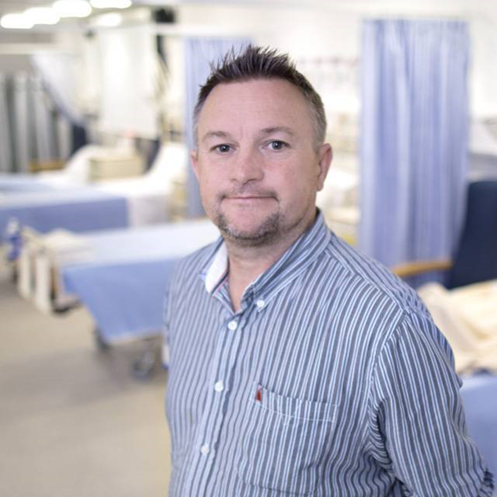 Dr Hambridge is a Lecturer in Adult Nursing and the Associate Head of School at the University of Plymouth.
Dr Hambridge delivered a practical session and students on key roles that nurses carry out as part of their every day job role, including: assessing respirations, establishing oxygen saturation, monitoring a pulse and taking a temperature.
Students got insight into the different job roles within nursing and left with a plethora of information and goodies from Plymouth University. Kevin commented that the "students were so motivated and had so many great questions."
Laura Robins, teacher of Science, said, "Dr Kevin Hambridge brought along a range of equipment used by nurses to carry out basic checks on patients. He was accompanied by a second year student nurse, Ingrid, who was able to talk to students about her placements so far, and what area she planned to specialise in. Students asked engaging questions and loved all the free pens and booklets on different areas of nursing."
"It was really interesting. I learnt so much about the human body." Seb, Year 7
"Kevin answered all our questions and gave me a great insight into the role of nursing. I picked up leaflets on the various roles he brought along, and I'm really interested in Child nursing or Midwifery. He gave me great advice on work experience." Evie, Year 10
University of Plymouth - Dr Tim Poate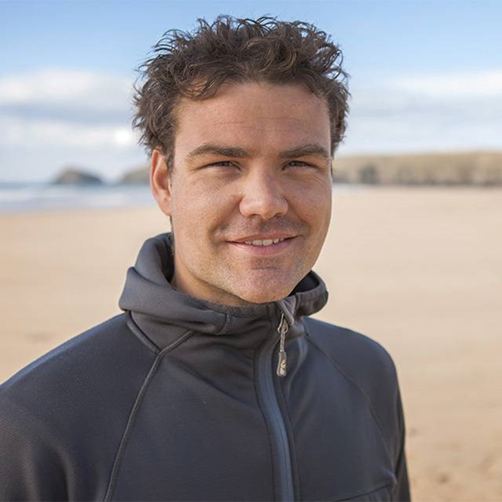 Dr Tim Poate is a Senior Research Consultant for the School of Biological and Marine Sciences at the University of Plymouth.
He is a coastal scientist with 14 years of experience in coastal research, fieldwork and consultancy.
Dr Poate presented to students on wave transformation, storm impacts and coastal processes; the impact of this across the South West as well as around the world. He showed students photos and videos of his research as part of The University of Plymouth. He has travelled the world and visited many amazing coastal destinations (New Zealand, Maldives to name a few), using a wide range of advanced technologies to assess the impact of coastal processes.
He also shared with students his love of the South West coastline and the ocean. He is an active member of Surfers against Sewage and organises the bi-annual Ivybridge Erme river clean.
Tim presented to over 70 students from Years 9 and 10, totally engaging them in the technology used to monitor our changing coastlines. He gave some great advice about swimming off our coastline and how to avoid rip tides and to work out the safest place to swim. The videos and photos from the Maldives and New Zealand were totally inspiring.
"I loved seeing all the different places Tim had been. It's made me consider a career that involves travel." Daisy, Year 10
University of Plymouth - Jon Green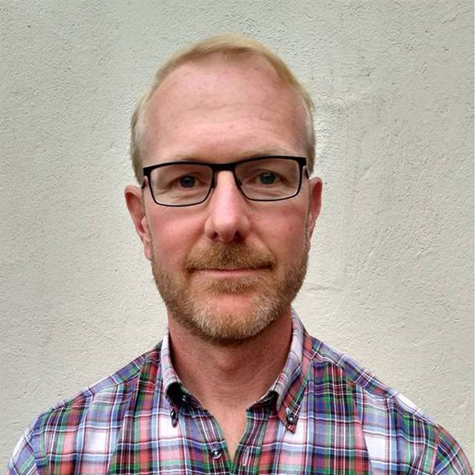 Jon leads the BSc (Hons) Paramedic Science programme at the University of Plymouth. He is also a Practicing Registered Paramedic with a specialism in clinical research.
He leads on the 'Introduction to Paramedic Science' module, and is the programme link for the undergraduate interprofessional research modules and contributes to other undergraduate and masters level modules.
Jon ran a practical based workshop around resuscitation in cardiac arrest, the clinical processes involved and the development of the underlying evidence base. At his workshop he brought some very realistic dummies for students to practise the steps in an emergency, and students had the opportunity to look round the training ambulance.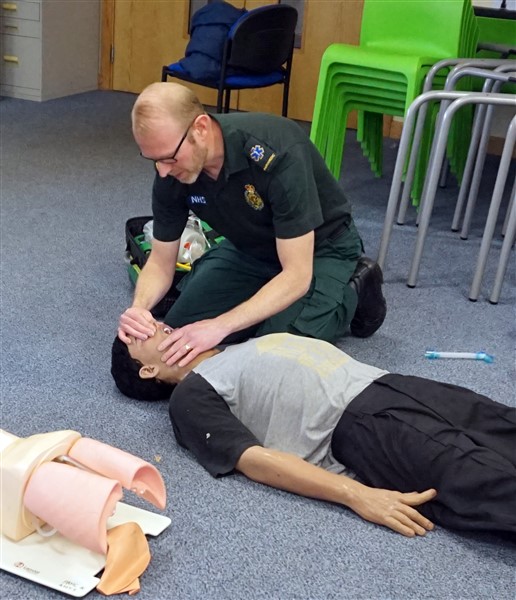 "I thought the experience was really interesting and I learnt a lot. I found learning about cardiac arrest cures really interesting." Oliver, Year 8
"We went in ambulance and talked about health. I enjoyed giving CPR to the dummy." Macey, Year 7
Speakers for Schools - Professor Nessa Carey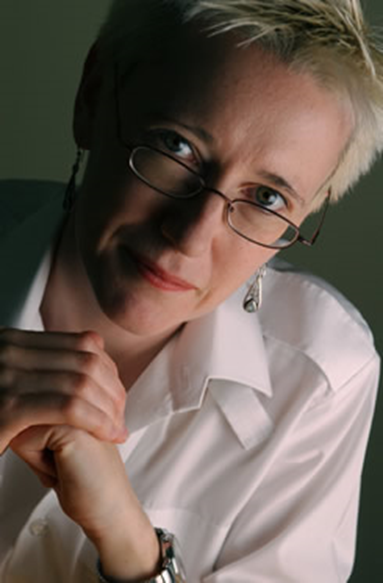 Professor Carey has a virology PhD from the University of Edinburgh and is a former Senior Lecturer in Molecular Biology at Imperial College, London.
She worked in the biotech and pharmaceutical industry for thirteen years and now splits her time between providing consultancy services to some of the UK's leading research institutions and training people around the world in how to create benefits for society from basic research.
Professor Carey is the author of several books; The Epigenetics Revolution and Junk DNA: A Journey Through the Dark Matter of the Genome which explore advances in the field of epigenetics and their implications for medicine.
Professor Carey discussed with students her findings within epigenetics and the movement of scientists between academia and industry. She also spoke about her working class background and her progress into academia, as she is passionate about the importance of social mobility.
Joanne Wright, Assistant Team Leader, Biology, said, "This was a fantastic opportunity for the students to hear from a real-life working and researching scientist. Professor Nessa has had an illustrious career and regaled us with just a few of the highlights interwoven with teaching the students about epigenetics. She helped them build on their knowledge of genes as heritable factors and gave a fascinating glimpse into exactly how our DNA can be manipulated by environmental triggers."
SEADREAM Education – Dr Juliette Jackson
Dr Jackson is the founder of community interest company SEADREAM: Science and Engineering around Devon, Research Education And More!
She joined us to discuss the importance of shark protection, their breeding habits, whilst bringing in the topic of loan sharks. Seadream makes "money, debt, loan sharks and earning" an inspiring topic. She laid out the facts about sharks and other predatory species, that, like loan sharks, coerce their prey, are sly and sinister, and target struggling victims.
Dr Jackson brought a wide display of shark eggs, shark skulls and teeth for students to observe. She commented that, "The students were bright and engaged and asked some great questions."
Laura Robins, teacher of Science, said, "Dr Juliette was full of knowledge about a range of species within our oceans. Her display of shark eggs and skulls was fantastic."
"I loved the shark talk because I held a shark egg." James, Year 7
Making Plasma Work – Mx Barry, Head of Physics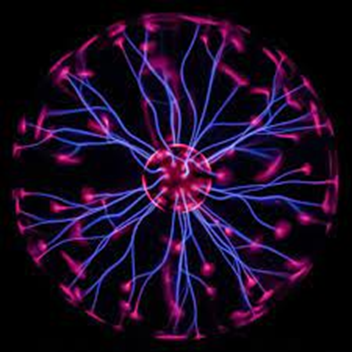 Students learnt how to make plasma, one of the four fundamental states of matter.
Freya Davidson, Science resource assistant, said, "What a fantastic session! Students thoroughly enjoyed learning about different types of plasma, especially when the Rainbow Diffraction Glasses were worn to observe different chemicals being held over a flame showing an abundance of firework like coloured light beams."
"It was amazing, we made neon plasma and microwaved a pickled onion."Callum, Year 8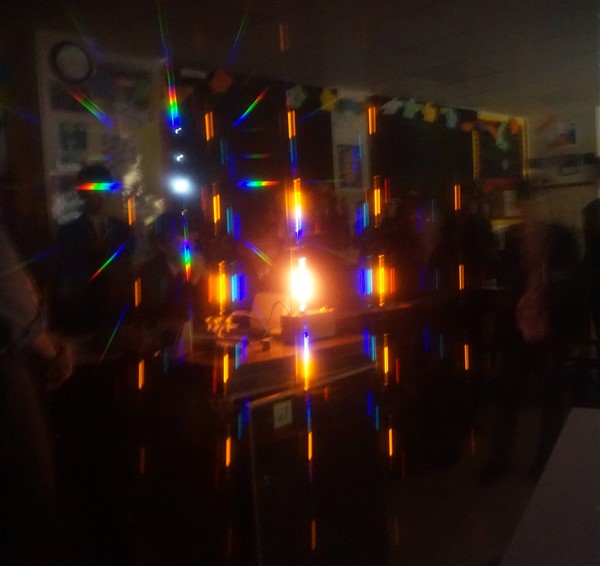 "We put our hands on the plasma ball and put our other hand on a light, and it turned on. We also looked through 3D glasses and saw all kinds of plasma, such as pickle plasma." Xander, Year 7
"I liked when the pickle machine glowed, and I really liked the blue-green flame." Layla, Year 7
Feeding Axolotls – Mrs Peters, Senior Technician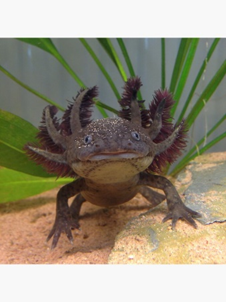 Students learnt the diet and feeding habits of these Mexican amphibians that have the ability to regenerate lost limbs and stay "young" throughout their lives.
"This was an amazing experience. I loved getting up close to these amphibians." Year 7 student
Rat Dissection – Mr Lyall, Head of Biology
In this session students examined the many characteristics of a rat's anatomy. Dissections help researchers get a 3-dimensional picture of how the systems of a body work together. They had the opportunity to see how the respiratory, digestive and circulatory system are arranged.
Freya Davidson, Science resource assistant, said, "This was not for the faint-hearted, students were given the fantastic opportunity to dissect a rat, displaying the inner workings of the animal and how it compares to the anatomy of a human. Students enjoyed having a more hands-on approach to learning about how the body works in a workshop they will never forget!"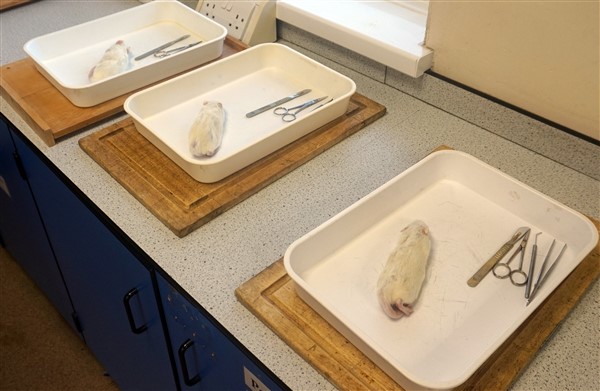 Make your own Propagators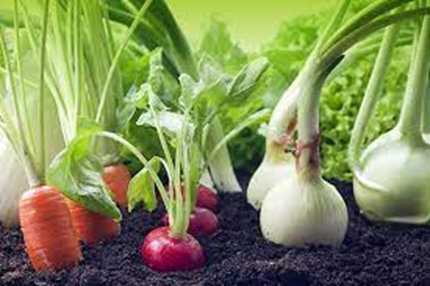 Endsleigh Garden Centre kindly donated some wild flower seeds, vegetable seeds and compost. Students got 'green fingered' by making their own propagator to take home.
Green fingered students planted some wild flowers and vegetables to take home. Some are sprouting already and staff are looking forward to adding them to their gardens.
"I love gardening and anything to do with plants. I'm really excited trying to grow vegetables for the first time." Year 7 student
Learning Resources Centre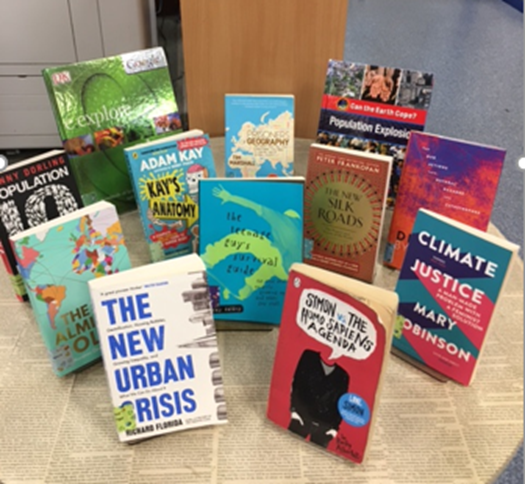 Do you know how long a turtle lives, or how many bees it takes to make a colony?
How about, what makes one country richer than another?
Students popped along to the LRC to find the answers in the fabulous range of books they have.
Poster Competition
A National Poster Competition is being held by British Science week to celebrate this year's theme of 'Growth'.
Ivybridge Community College's Science Department will be supporting this event and encourages any students in Years 7 through to 9 to enter.
Your poster could explore a tadpole's journey into a fully grown adult frog, or look at the ways population growth is affecting the planet. For inspiration on poster ideas, check out the last year's winners by visiting British Science Week website by following the link below:
https://www.britishscienceweek.org/plan-your-activities/poster-competition/
If any students from Years 7 to 9 would like to participate in the poster competition, please see the link to the letter below or collect a paper copy from the LRC.
All entries need to be passed to Miss Davidson in the science office by 3.30pm on Monday, 4 April 2022.
If you would like any further information, please see details in the letter below or see Mrs Robins in B2.01.
Babcock STEM Ambassador – Josh Jones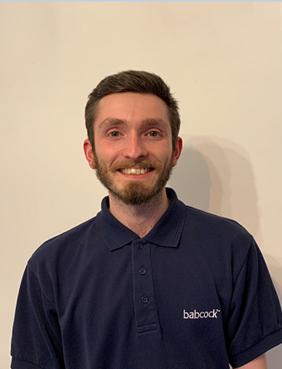 Josh is a STEM Ambassador for Babcock International, and a previous student of Ivybridge Community College.
Babcock International is an aerospace, defence and security company, with a leading naval business, providing services across the markets of the UK, France, Canada, Australasia and South Africa.
They are one of the leading employers in Plymouth and Josh ran a workshop to spark an interest in STEM subjects. Josh discussed the many roles within Babcock from our naval architects and designers overhauling and maintaining warships, through to the finance teams.