Are you interested in the Duke of Edinburgh's Award ?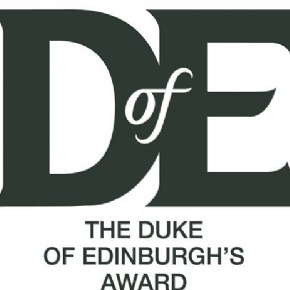 Are you interested in the Duke of Edinburgh's Award ? - get a head start during the summer.
All students are able to start the Bronze Duke of Edinburgh's Award from the start of the autumn term in Year 9.
We will be sending out more information about this during the start of term but you can actually get a head start, by counting time spent on activities from Saturday, 1 August .
Click on the link for the award website www.dofe.org for information about what the award involves. You could be counting time spent on a physical activity - (e.g. going for a run, walk, bike ride, online workout), a skill - (e.g. cooking a meal, learning a musical instrument, doing some gardening, photography, reading), or volunteering - (e.g. environmental, charity, coaching, unpaid!).
Check the website for lots of ideas, including the 'DofE with a difference' section, which describes temporary changes made because of Covid-19.
We will be looking at the expedition section during 2021. You will need to have completed the registration for your Bronze DofE award by the start of October, to count activities you have spent time on in the previous 2 months.