Shane is TeenStar Semi-Finalist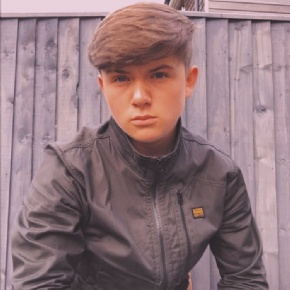 **Stop Press**
Ivybridge Community College Year 11 student, Shane Brierley, has progressed through to the Semi-Final stages of the TeenStar Competition, which is live on Thursday, 29 October. It is the biggest online singing competition for for teenage and pre-teen singers, with prizes and opportunities for young artists looking to develop their talent.
Please vote for Shane via this link - https://www.teenstarcompetition.co.uk/national-vote
We wish him all the very best!
July 2020
Shane Brierley, has made it through to the live shows in the 'Teenstar' Competition. This will be live on YouTube and Facebook on Thursday, 23 July at 7.00pm.
May 2020
In May, Shane took part in a '24 hour Charity Singing Marathon' to raise money for Motor Neurone Disease, Plymouth. He started off the marathon with 45 minutes of singing and they raised over £1000 to be able to buy a stair lift and funding towards speech therapy. Please follow this link to the highlights of the Charity Singing Marathon - https://www.facebook.com/groups/VirtualOpenMicNights/permalink/173706340575024/
Shane has also been singing in online groups during lockdown to people from around the world, and has had a massive response with wonderful comments. Please follow this link to the 'Rock the Lockdown' Facebook page with fifteen year old Shane singing "Oceans" by Hillsong United - https://www.facebook.com/groups/ROCKTLD/permalink/1125104707867396/
Gill Taylor, Deputy Principal, said, "I know Shane very well, because in Year 7 he asked me to be his sous chef in a luxury breakfast competition, and so I was not surprised that he has taken it upon himself to participate in a 24 hour singing marathon for charity. Shane is known to sing occasionally in the corridors at the College, so I know that this is one of his favourite things to do! However, it is such a fantastic achievement to do it for such a worthy cause."