Information Evening on Tuesday, 14 March for Greece: Sea Turtle Conservation Expedition - Summer 2018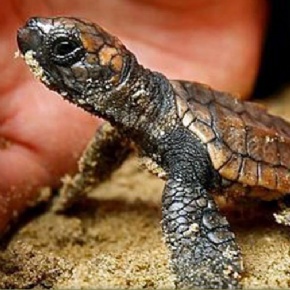 Ivybridge Community College is pleased to announce the launch of another exciting and educational expedition to Greece in Summer 2018!
This is an invitation to attend a full presentation for parents and students, which will be held by the trip's organisers, Far Frontiers Expeditions, on Tuesday, 14 March at 6.00pm. Far Frontiers Expeditions have over 20 years' experience of organising overseas expeditions.
The meeting will include a full brief and itinerary information, as well as booking forms to sign up to the trip. There will be the opportunity for you to ask any questions at the end of the presentation.
Itinerary overview:
Based on the beautiful West Peloponnese Coastline, we will be collecting data on endangered Loggerhead turtles. Our chosen beach is where 80% of the Eastern Mediterranean's Loggerhead turtles choose to nest, with the nesting season being between mid-May and late August. Our time on the beach will include undertaking turtle surveys in the early morning and at night. During the surveys, the team hope to catch numerous sightings of these magnificent creatures digging their nests and laying their eggs. Other activities will include nest protection, turtle tagging, beach cleaning and snorkel surveys.
This rare opportunity allows us to work alongside dedicated sea turtle experts and our collected data will contribute directly to the preservation of this endangered coast and is conducted in accordance with the Sea Turtle Protection Society of Greece.
We very much look forward to seeing you there. Please confirm your attendance to the information evening using this link