Jake's Germany Tour Opportunity on Hold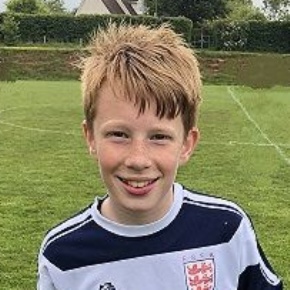 Ivybridge Community College and Football Academy Year 8 student, Jake Gilfillan, had been selected to play for CYFS (Cornwall Youth Football Select) in a tournament in Germany during the May half term.
However, due to the current Covid-19 lockdown this wonderful opportunity will have to wait for another time.
As well as being in the College's Football Academy Jake also plays for Looe Town U13 Team and MAP U13 Team, playing left wing for all teams.
He was one of the first boys from Looe Town ever to be selected to play for CYFS, and was chosen to play for the U13 Team (they have only two age groups U13 and U15). The team has been touring in Germany for thirty years.
During lockdown Jake has been exercising by cycling, and also by playing basketball and practising his football skills in his back garden. He's on top of all of his College work and has completed all of his target and optional Mathematics as well. He's coping quite well and also enjoys downtime on his PS4.
Jake says, "Unfortunately, I've missed out on a few things through the pandemic. MAP had a good chance of doing the treble this year (top of the league, semi finals in the Devon Cup and won their League Cup fixtures too, unbeaten in over two years.) Touring Germany with CYFS, a tournament in Manchester with MAP, R and T tournament with Looe, Futsal final with the College and other tournaments which normally happen around this time of year.
I'm gutted as this was potentially going to be a fantastic season for me and all of my team mates. However, I'm loving being at home with my mum, dad and two brothers."