Helen Reddy awarded BEM in Queen's New Year Honours list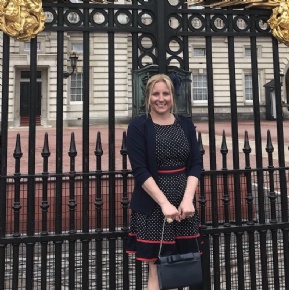 Helen Reddy, Head of Performing Arts at Ivybridge Community College, has been awarded a BEM in the Queen's New Year Honours list. Helen has been awarded the BEM in recognition of her Services to Educational Gymnastics.
Helen is also a Board Director and coach at Honiton Gymnastics Club. Formerly a gymnast, Helen took over the running of Honiton Gymnastics Club with Pam Burns and Emma Smith aged just 21.
While running the club, Helen started teaching at Ivybridge Community College where she is now Head of Performing Arts, Head of the Gymnastics Academy and a former Director of Sport.
"This is a huge privilege and something that I never dreamed of being awarded," said Helen, who is a Level 5 gymnastics coach, a tutor and internal verifier for British Gymnastics, and a gymnastics lecturer on the Exeter University PGCE course. "Gymnastics has been a major part of my life for the past 37 years and something I love, so to be recognised in this way is an absolute honour."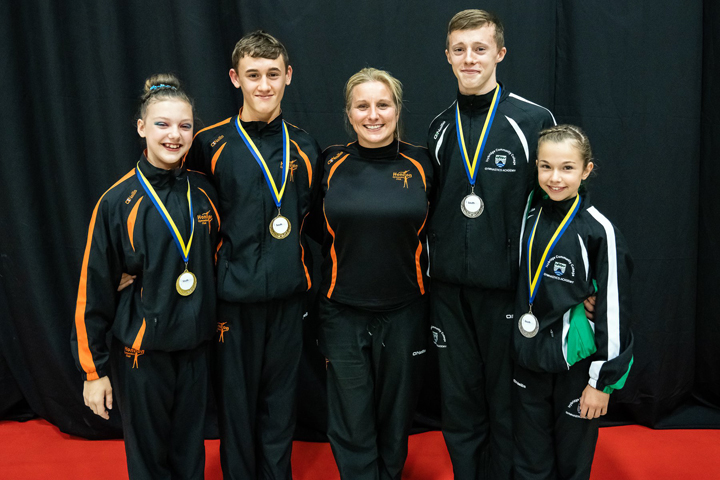 Helen's input into gymnastics goes far beyond being just a coach. Alongside coaching British Champions in acrobatic gymnastics at Honiton Gymnastics Club, Helen has been a trailblazer in promoting and developing gymnastics in a school setting. She has helped in excess of 10,000 students develop their gymnastics skills, mentored more than 800 teachers, and provided guidance, resources and inspiration that has helped develop school gymnastics throughout the country.
"This honour is about much more than me," added Helen. "I've had some wonderful mentors throughout my career and I'm now surrounded by a team of dedicated coaches, helpers and supporters at Ivybridge Community College and Honiton Gymnastics Club. They help make it possible for me to develop and promote the benefits of gymnastics to all children. I couldn't do any of this without their continued support."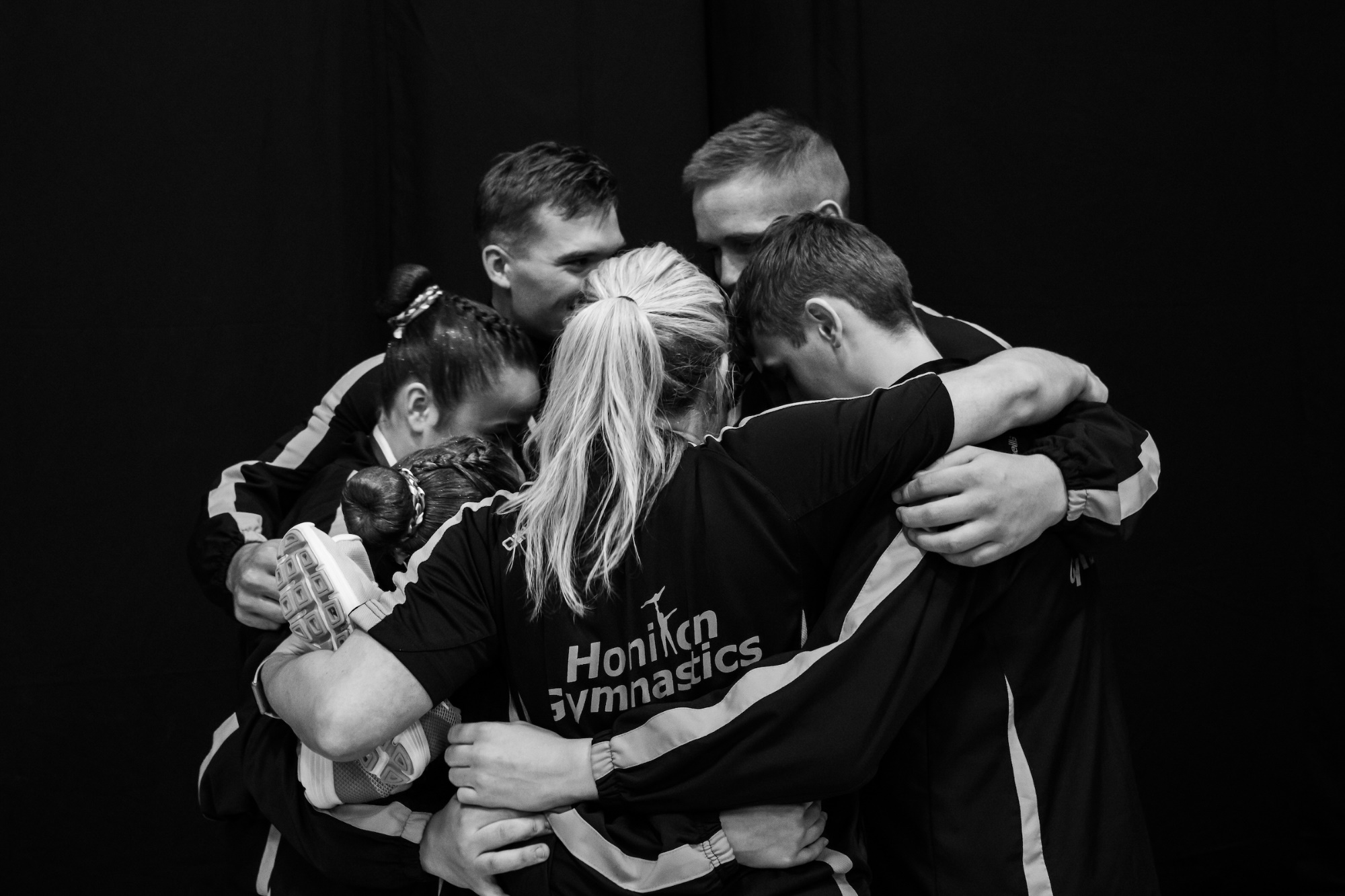 Rachel Hutchinson, Principal at Ivybridge Community College, said: "Words cannot describe Helen's passion and endless commitment to her work in education and, the Gymnastics Academy at Ivybridge Community College. Helen's relentless drive and boundless energy is infectious and in turn, Helen has created a truly remarkable and unique flagship for the College".
Pam Burns, board director at Honiton Gymnastics Club, said: "Helen is an inspiration to thousands of athletes, students and budding coaches setting them on a path to sporting excellence, while teaching them tremendous life skills in the process."
"We've run the club together for almost 20 years and she has always had a high level of passion, enthusiasm, and a will to make a difference to young people and those who wish to continue their education in the sport."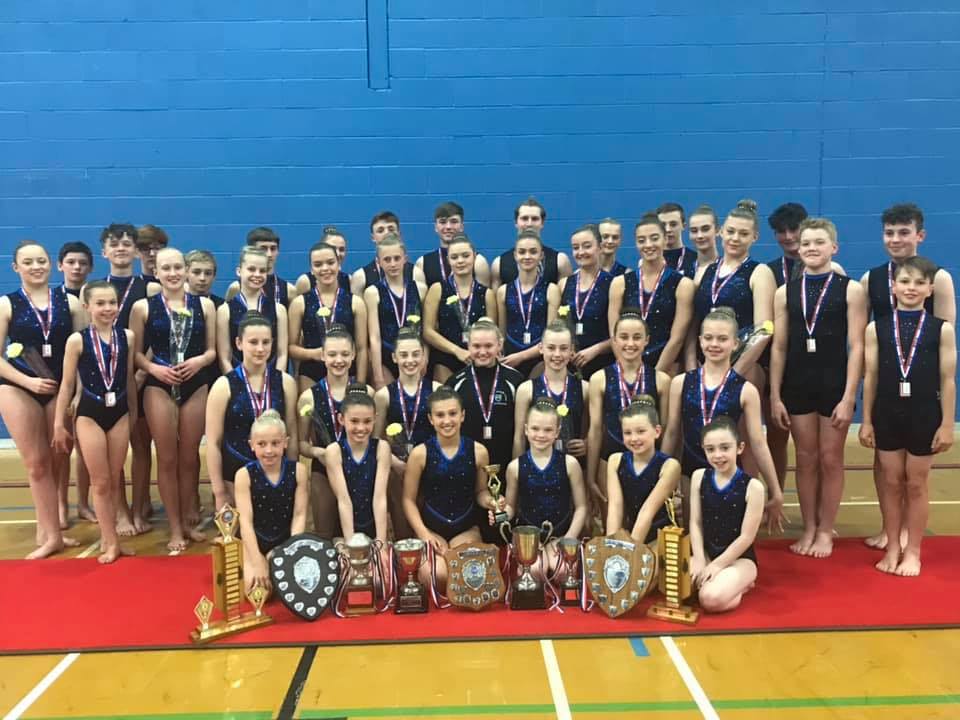 Helen's honour follows a number of other recent awards, including winning a silver award at the 2018 national Pearson awards for Teacher of the Year; the Outstanding Contribution to Sport in Devon Award; the Devon Sports Coach of the Year Award and Plymouth Herald Sports Teacher of the Year.
After a sporting career as a national-level gymnast, Helen completed her first degree and PGCE at Exeter University. Helen started her first PE teaching role at Ivybridge Community College and since then she has held roles at the College including Head of Year, Director of Sport and Head of Performing Arts. Starting with a boys' gymnastics team in 2002, Helen gradually built up the provision for gymnastics before founding the college's Gymnastics Academy.
She now runs the most successful school gymnastics team in the UK. Training at lunch times and after-school, Helen's team won more national titles than any other school in the UK at the past three year's BSGA floor and vault and acrobatic gymnastics championships. Helen not only oversees the development of 300+ students at primary and secondary level each year but also she creates and directs the college's Performing Arts Show, which includes performances by more than 500 children.
"National titles are never my primary goal – mass participation is," added Helen. "The success of gymnastics in an educational setting is less about pushing elite performers and more about encouraging mass participation in the sport. I believe strongly in the benefits that gymnastics delivers to students of all ages and abilities, making them agile individuals with motor skills that will benefit them when participating in countless other sports and physical activities. I encourage as many children – whatever their level of ability – to come along and have a go in extra-curricular clubs, even if it's only for 40 minutes per week. This broad base and focus on everyone performing fundamental skills correctly enables me to identify those that have a stronger natural ability for gymnastics and give them the opportunity to train more hours a week in a gymnastics academy."
To meet the growing demand for the sport by young people, Helen has created a sustainable coaching structure both at Ivybridge Community College and at Honiton Gymnastics Club, which sees young people taking their first steps as young gymnastic leaders. Her programme at Ivybridge Community College has been recently endorsed by governing body British Gymnastics, which selected Ivybridge Community College as one of only a handful of apprentice hubs in the UK, while Honiton Gymnastics Club is an approved training centre for British Gymnastics coaching courses.