Workshops Aimed at Preventing Violence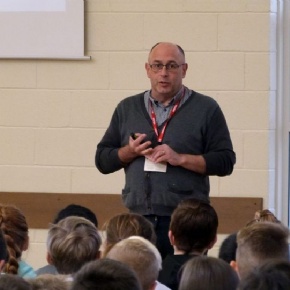 Ivybridge Community College was delighted that all year groups have had an opportunity to watch a presentation from the Stand Against Violence group.
The aim of the charity is to prevent violence, its long term consequences and the grief of losing loved ones by delivering violence prevention workshops with young people. Stand Against Violence was set up following the tragic murder of 17 year old Lloyd Fouracre and the students listened intently throughout.
If you would like to know more please visit their website: https://standagainstviolence.co.uk/who-we-are/