International success for Abi and Alfie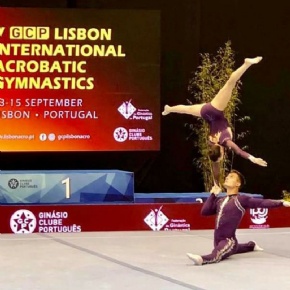 High-flying Academy Gymnasts bring medals home from Lisbon International Acro Cup.
Ivybridge Community College Academy Gymnasts, Alfie Westerman and Abigail Sandford, both in Year 10, started off the academic year in style, by taking podium places at the Lisbon International Acro Cup.
Alfie, who was competing in his first international acrobatic gymnastics competition, claimed Gold in the Senior Men's Pair competition. He was competing at the event for Honiton Gymnastics Club alongside partner Josh Jackson, a former Ivybridge Community College student.
Abi, who was also competing for the first time with her partner, despite being mixed pair partners for more than two years, brought home a Silver medal. The event was particularly rewarding for Abi, who has suffered two serious injuries in the past two years and undergone surgery as a result of an ACL avulsion fracture.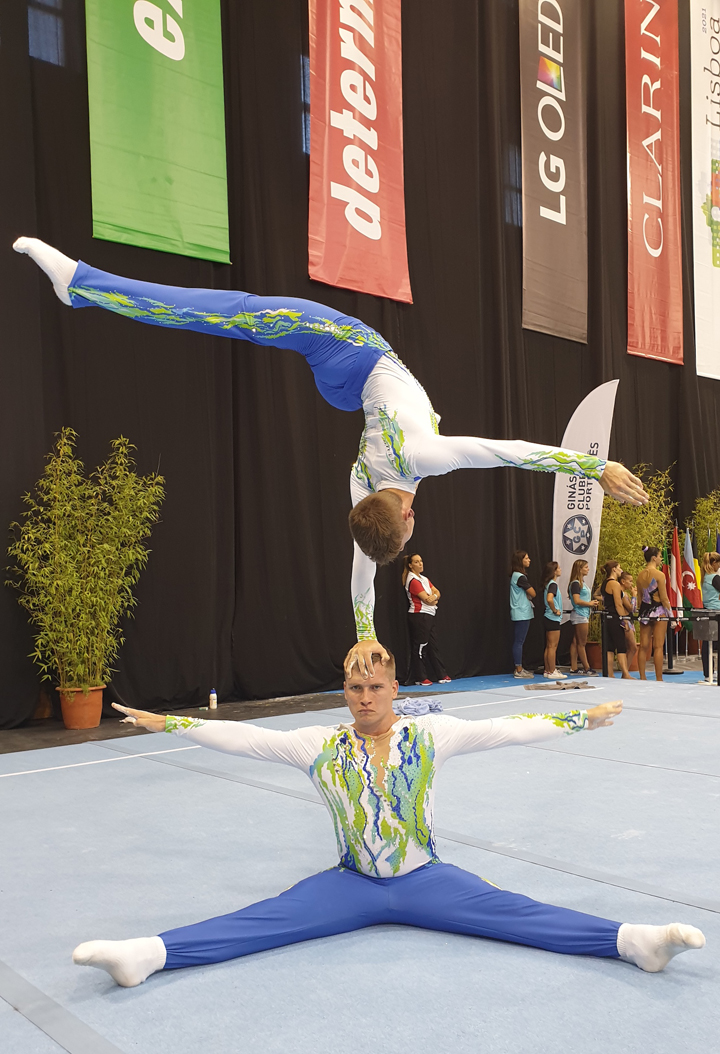 The four day event saw Abi and Alfie travelling out to Lisbon with team mates, experiencing 'podium training' at the Lisbon Municipality Sports Complex, then competing balance, dynamic and combined routines over three days. The competition included Gymnasts from countries including Russia, Israel, Spain, Germany and Hungary.
Alfie's routines included a one handed handstand on his partner Josh's head, twisting somersaults from Josh's hands, and creative choreography. Abi's routines included balancing above her partner's head on one arm, somersaults to land back in his hands, double somersaults to the floor and dramatic choreography.
Helen Reddy, Head of the Ivybridge Community College Gymnastics Academy said, "Josh Jackson is the only Ivybridge student to have competed at such a high level in Gymnastics before, so to have him now competing alongside Alfie, who is also an Ivybridge Community College student, is an even more exceptional achievement for the College's Gymnastics Academy. Just over 12 months ago Alfie's focus was high-board diving, but it's impressive to see now how quickly his acrobatic gymnastics skills have progressed.
"I'm exceptionally proud of Abi too. She has had two huge setbacks, which would have stopped most gymnasts competing. However, Abi has continued to work hard while she has been injured and, despite missing out on her time at junior international level, she has stepped up to the senior level with confidence and now has the opportunity to compete at the highest level."
Both partnerships are now preparing for the 2020 season and looking to improve their difficulty to be in with a chance to qualify for the National Development plan finals in May, and possibly even the British Championships in July.