Gymnasts Grab Acrobatic Medals at South West Championships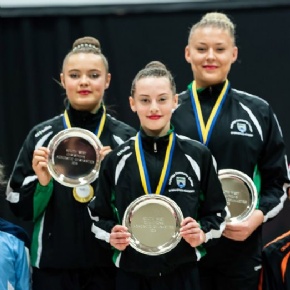 The recent South West Acrobatic Gymnastics Championships, held in Yate, near Bristol, saw four Ivybridge Community College Gymnastics Academy partnerships competing, and all four brought home either Gold or Silver medals.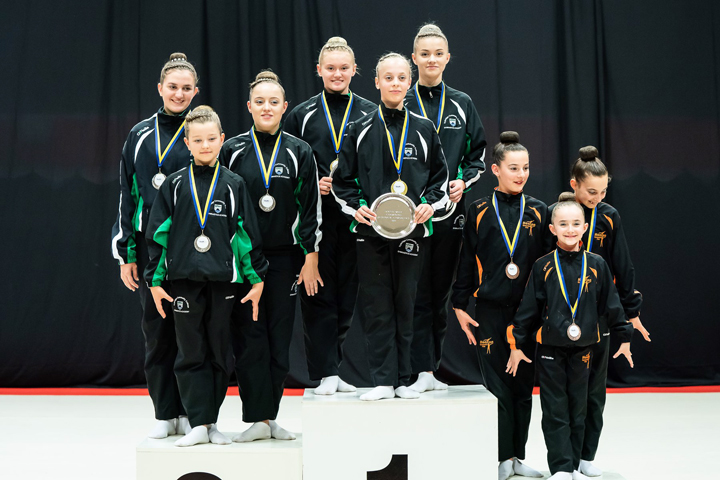 Poppy-May Turner and Chloe Cox, in Year 9, together with Julia Nowotnik, in Year 11, took Gold in the Grade 3 Out of Age Women's Trios, with a score of 25.4, while Year 12 student, Jessica Rouse, together with Lydia Dodds and Faith Ball, both in Year 13, won Gold in the Grade 4 Women's Trio event with a score of 24.45. Both trios returned back to Ivybridge as South West Champions in their events.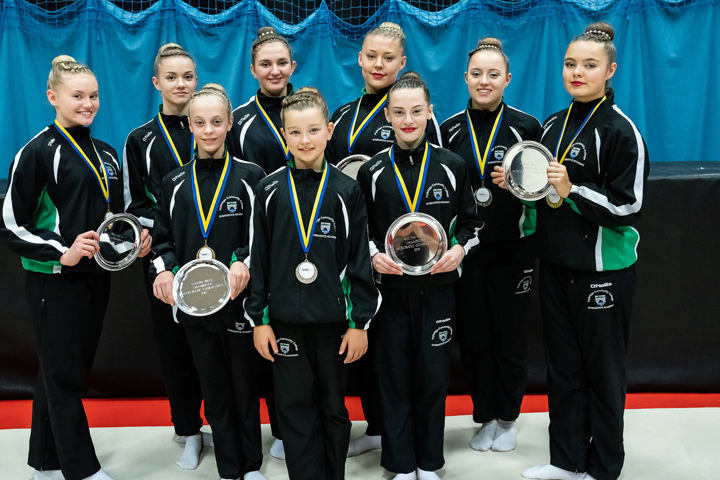 In the Grade 4 Mixed Pair event Miah Parnell, in Year 8, and Pair Reece Parkin, in Year12, took Silver with a score of 26.1, while Year 7 student Amelia Lucas, together with Caitlin Barnes and Rachel Farrin, both in Year12, took Silver behind their team mates in the Grade 3 Out of Age Women's Trio category with 25.20.
"I'm tremendously proud of all our Academy Gymnasts," said Helen Reddy, Head of Performing Arts. "Despite training considerably less hours than those they competed against, they not only held their own but also stood out from the crowd. Jess, Lydia and Faith came first in a large category against 15 other partnerships, which is an exceptional achievement."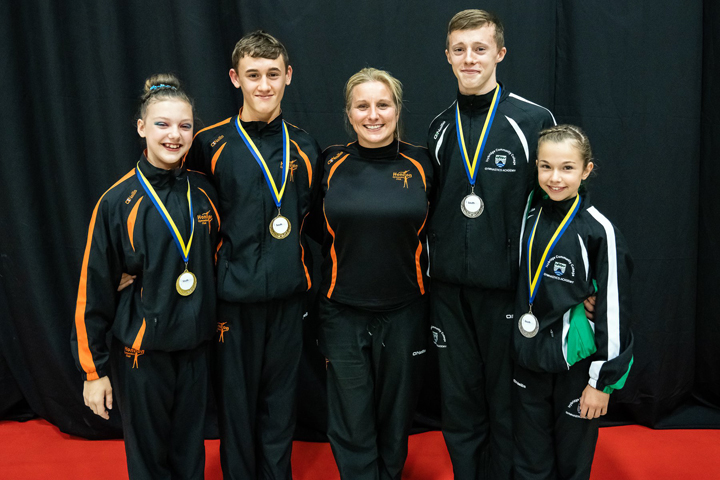 Also competing at the championships were Year 10 Academy Gymnasts Abigail Sandford and Alfie Westerman, with their acrobatic partners from Honiton Gymnastics Club. Fresh from their successes in Lisbon and at the Honiton Invitational competition a few weeks earlier, both students won Gold medals at the South West Championships in the their respective International Development Plan (IDP) disciplines. Abigail and her partner won the mixed pair category and Alfie and his partner, former Ivybridge Community College student Josh Jackson, won the Men's Pair category.
"It's wonderful to see Ivybridge Community College represented so well, and succeeding, in this high-level competition," added Helen. "It's also great to see our highest-level Gymnasts demonstrating the drive and determination to improve by travelling to Honiton four times per week in order to reach the next level."