Professional Performance Opportunity for Sam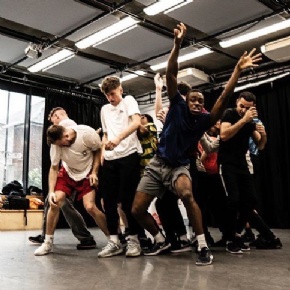 Ivybridge Community College A Level Drama student, Sam Fogg, was selected to attend a week of (Frantic Ignition) workshops, in October, run by the reputable physical theatre company, Frantic Assembly in London.
The selection process was rigorous: only 12 young men were chosen from all over the UK, after a series of intensive auditions. In just one week the participants devised and rehearsed a show which was performed at a London theatre to sold out audiences. Sam said, "It was so interesting to meet so many people from different backgrounds and cities. We all shared ideas and learnt from each other, becoming a close knit group of friends in only one week, eating, rehearsing and hanging out together. It challenged me mentally and physically, but it was one of the most rewarding experiences I have ever had, giving me excellent skills that will carry me forward into my future career. It was unforgettable."
Ignition also includes a year-round Re-Ignite programme, which continues to train, mentor and signpost opportunities with Frantic Assembly throughout the UK, so Sam will potentially have the amazing opportunity to work with them again this year.