Amazing Singing Opportunity for Leah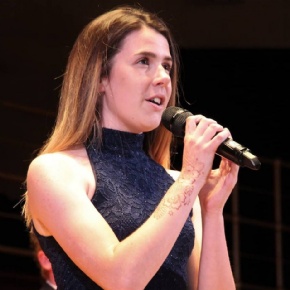 Ivybridge Community College Year 10 student, Leah Kelley, sang the national anthem at the opening ceremony of the 2019 World Age Group Underwater Hockey Championships, in August.
This event took place at Sheffield City Hall in front of 1,000 people. Earlier in the year Leah also passed her Grade 5 vocal examination with a merit.