MTG's wonderful production of 'Rent'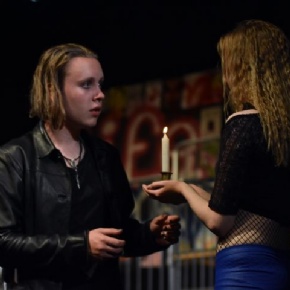 On Friday, 12 and Saturday, 13 July, the College proudly held its Musical Theatre Group production 'Rent' by Jonathan Larson.
Rent, the musical, was first seen in a workshop production at the New York Theatre Workshop in 1993. This same Off-Broadway theatre was also the musical's initial home following its official 1996 opening. The show's creator, Jonathan Larson, died suddenly of an aortic dissection, believed to have been caused by undiagnosed Marfan syndrome, the night before the Off- Broadway premiere. The musical moved to Broadway's larger Nederlander Theatre on April 29, 1996. On Broadway, Rent gained critical acclaim and won several awards including the 1996 Tony Award for Best Musical. The Broadway Production closed on September 7, 2008, after 12 years, making it one of the longest running shows on Broadway.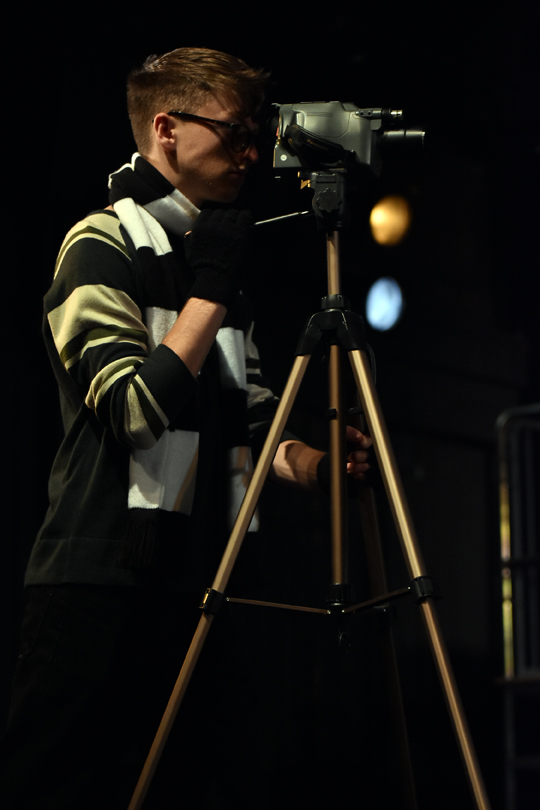 The Creative Team were both former students, namely Director/Producer, Isaac Elder and Choreographer, Laura Martin. The Director stated, "This production has been so close to my heart as it is my directorial debut and to work with a cast made up from some of my closest friends has been rather special. I believe Rent has been embedded with the message 'friendship is thicker than blood'; this applies to everyone within the cast. When first taking on this production I underestimated the challenges I would face, but luckily I was working with such a supportive group that I can say this production was a collaborative effort, and not just mine. I will miss all the people who were part of this production as I move to Guildford in September."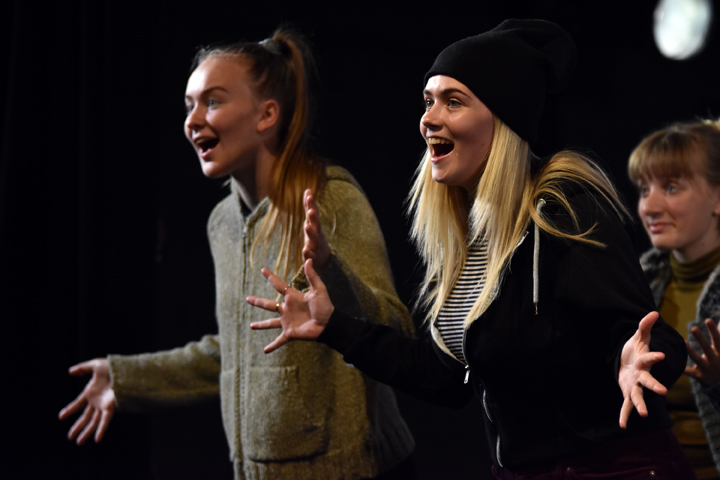 Parents, visitors and staff attended the two nights, with the cast and band receiving standing ovations on both evenings.
Mrs Taylor, Deputy Principal stated, "This was a production which took me by surprise, I was so proud that it was a purely student led production, with some former students returning to support the performance. For example, it was a delight to see James Hale playing electric guitar, as the cast decided that he was the very best guitarist they knew, and James readily took a weeks' leave in order to support this production.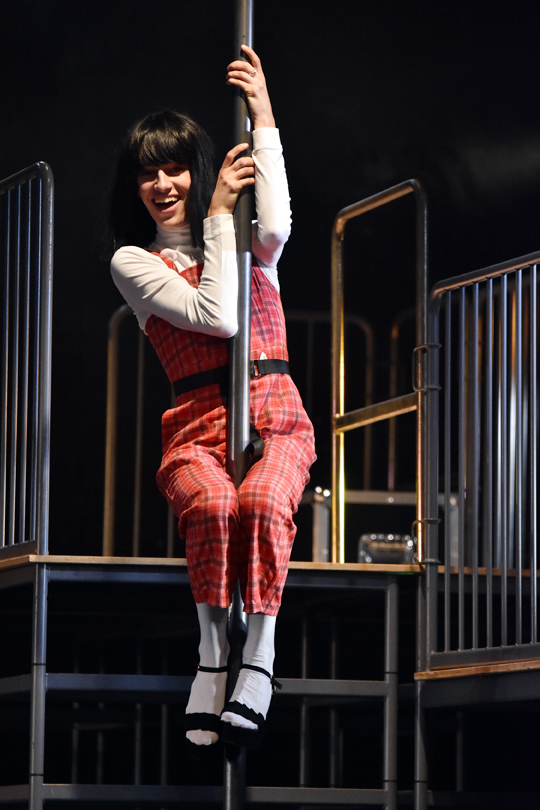 I am always overwhelmed by the professionalism of the whole performance, be it the music, lighting and sound, or the cast itself. Rent took you on an emotional rollercoaster, I laughed, I cried, and it brought to the stage pertinent issues in today's society – HIV / Aids, Transgender, Homosexuality and Drug Abuse."
"The blend between script, stage, choreography and song was wonderful, I would pay West End prices," said Rachel Hutchinson, Principal.
Mrs Taylor added, "The age range included from 12 years to 24 years, and highlighted the continued legacy of Performing Arts at the College. Please see below the programme, giving a full list of the production's team, along with each student's pen portrait; thus highlighting the diversity and range of students who were involved. Finally, I cannot wait to see next term's production of Disney's Beauty and the Beast."